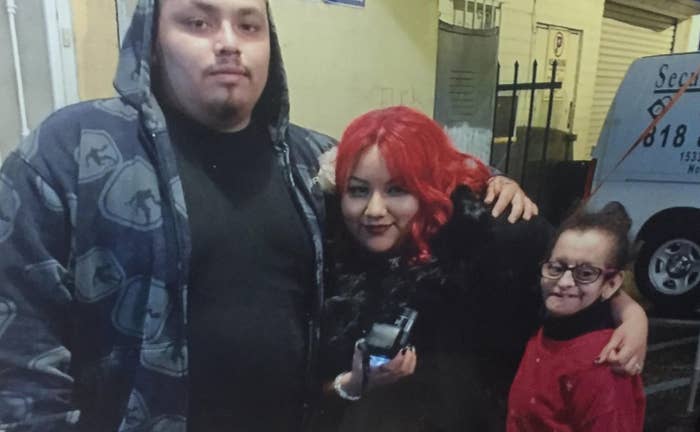 A 22-year-old undocumented immigrant with protection from deportation who was arrested on suspicion of smuggling someone into the US illegally has been isolated from getting legal aid, his attorney claimed Thursday.
Jesus Alonso Arreola-Robles is a recipient of Deferred Action for Childhood Arrivals (DACA), a program created by Obama through an executive order that gives so-called DREAMers the right to work in the US and protects them from deportation.
His attorney, Joseph Portas, said Arreola-Robles, a North Hollywood resident, was pulled over by Border Patrol agents near San Diego, California, and placed in detention despite not having criminal record.
"I'm a little bit at odds as to why my client was detained," Portas said. "I hope it's an isolated incident and not a sign of what's to come."
US Border Patrol officials said Arreola-Robles was arrested on suspicion of smuggling an undocumented immigrant near the US-Mexico border on Feb. 12 in Campo, California. Arreola-Robles is now in an Immigration and Customs Enforcement (ICE) detention center in Folkston, Georgia, awaiting a hearing before an immigration judge with the Department of Justice's Executive Office for Immigration Review (EOIR).
"Mr. Arreola-Robles was processed by the US Border Patrol for administrative removal proceedings," the agency said in a statement. "It will be up to the judge to determine whether he has a legal basis to remain in the US."
Since the start of the Deferred Action for Childhood Arrivals program in 2012, about 1,500 recipients have had their deferred action terminated because of a criminal conviction, gang affiliation, or a criminal conviction related to gang affiliation.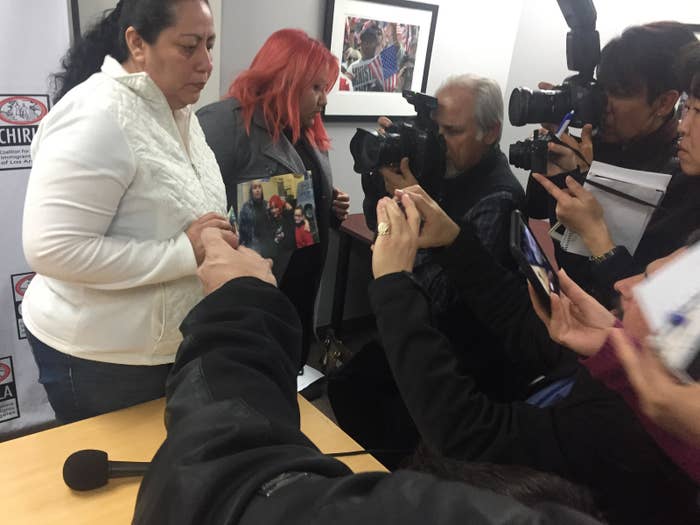 Arreola-Robles' detention comes after the arrest of another DACA recipient Daniel Ramirez in Seattle, Washington, on Feb. 10, renewing fears among other DACA recipients that President Trump is going to do away with the program, and with it, the protections they have.

Even though Trump said he would get rid of DACA on the campaign trail, in recent weeks he has said he will deal with the group of undocumented immigrants "with heart" and left the program out of recent executive orders that greatly expanded ICE's deportation mandate to include practically all people living in the US illegally.
White House press secretary Sean Spicer on Thursday told reporters that the executive orders, which affect an estimated 11 million people, were merely meant to "untie the hands" of ICE and border patrol agents.
"In the previous administration, their hands were tied, there was exception after exception after exception," Spicer said. "The fact is, we are a nation of laws and have to have a system of legal immigration that's respected."

He also insisted the those who posed a threat to the US, or with criminal records, remained a priority.
Arreola-Robles was served with documents placing him in removal proceedings, but they haven't been submitted to immigration court.
Making matters worse, Portas said, he hasn't been told by ICE where his client was held or given access to him. It was lawyer with the Department of Justice who told Portas Arreola-Robles was in Georgia.
"That's very troublesome," Portas said. "Any person living in this country should be worried if someone is being detained and has no access to a lawyer."
It's likely Arreola-Robles was moved to two different states because there were not enough beds, Portas said.
At a press conference in Los Angeles, Arreola-Robles' mother, Rosa Robles, said she's desperate to find out any information about her son's whereabouts.
"I'm here asking for your help in finding my son," Robles said in Spanish. "I'm worried they're going to throw him back to Mexico."
Robles said she's worried her son is too naive and lacks the life experience to deal with his current situation. She also said he's needed at home because he helps to take care of his special needs sister.
Arreola-Robles was brought to the US when he was 18 months old by his parents and grew up in North Hollywood, Robles said. He graduated from high school and attended college briefly before dropping out to work at a hotel with his dad.
The last time she saw Arreola-Robles was 6 p.m. on Feb. 11 as he was leaving their apartment. She has spoken to him four or five times by phone after he was detained.
His girlfriend, Crystal Alvarado, said the entire ordeal has been difficult on his family.
"He tells me to please take care of his sisters," Alvarado said. "All I want for him is to return to his family."