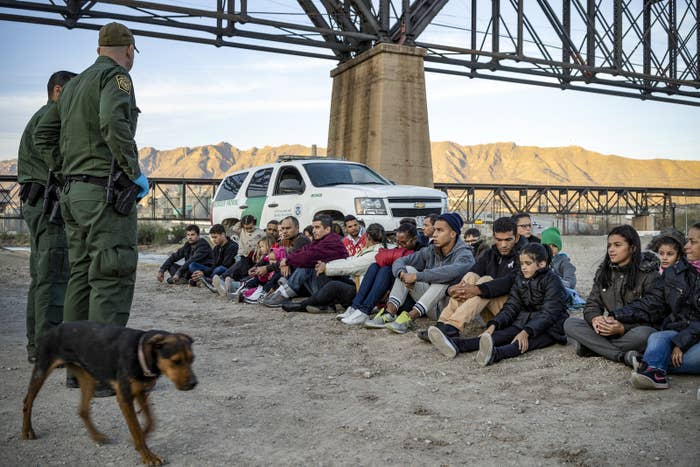 Despite the Trump administration's efforts to crack down on the number of immigrants arriving at the nation's borders, officials said Tuesday more than 53,000 families were apprehended in March, the highest number recorded in a single month.
The number was a significant spike from the 36,531 families apprehended in the month of February and the most since US Customs and Border Protection began tracking the figure in 2012.
"The Border Patrol is facing an unprecedented humanitarian and border security crisis," Brian Hastings, Border Patrol chief of law enforcement operations, told reporters. "We're seeing record numbers of apprehensions, large groups, and high numbers in custody and we've arrived at a breaking point."
In total, CBP apprehended 103,492 people along the southern border in March. Of those, Border Patrol agents arrested 92,607 people between ports of entry, a 12-year high.
The announcement comes a day after a federal judge in California blocked the Trump administration's policy of forcing Central American migrants to wait in Mexico while their asylum cases proceed in the US. It was the latest of several court rulings blocking the administration's attempts to discourage migrants from entering the US.

In a tweet Tuesday, White House press secretary Sarah Huckabee Sanders, criticized the judge's decision, calling him a "liberal activist" and saying, "It's sad that Mexico is now doing more to secure our border than Democrats."
But border authorities said that while Mexican officials have set up additional checkpoints in the South, a key route for Central American migrants hoping to reach the US, they haven't seen the results.
Last summer, the Trump administration instituted a "zero tolerance" policy at the border that resulted in the systemic separation of parents from their children after being charged with illegal entry. In June, a federal judge ordered the administration to end separations for most families attempting to cross the border.

On Tuesday, President Trump struck down reports that his administration was once again considering separating families, saying, "We're not looking to do that."
Trump compared the plight of asylum-seekers to families traveling for a vacation.
"They're coming like it's a picnic, because 'Let's go to Disneyland,'" he said.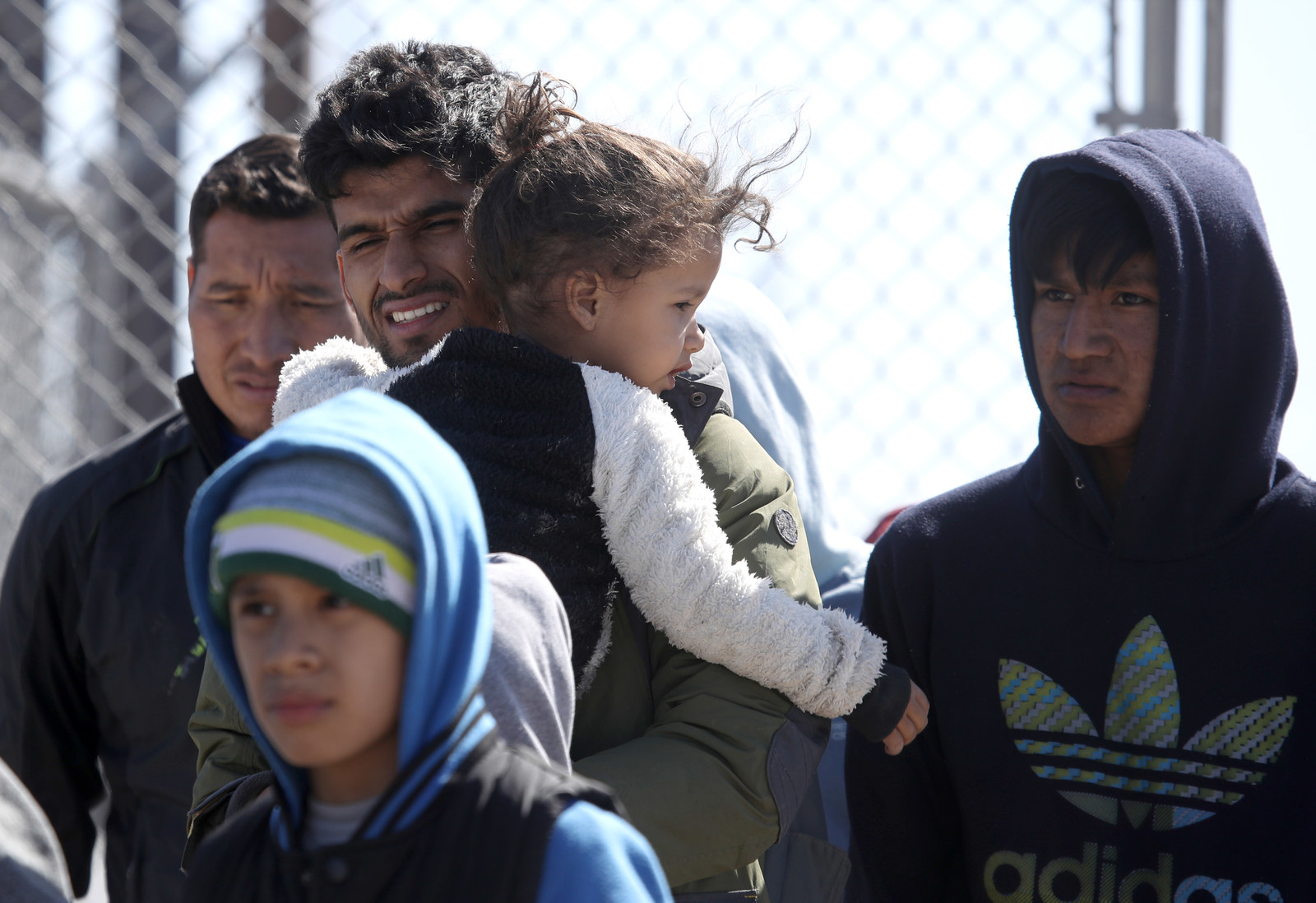 In El Paso, where large numbers of asylum-seekers have reached the border, migrants were detained last month in an outdoor pen under a bridge where they slept on gravel, endured cold nights, and were surrounded by pigeon droppings. Asylum-seekers have also described being held in border facilities that are over capacity in cells they call "hieleras," or iceboxes.
The majority of the families journeying to the border are fleeing violence from the so-called Northern Triangle countries of Guatemala, Honduras, and El Salvador.
The US has also limited how many asylum-seekers can be processed daily at official border crossings, another factor researchers and advocates said is pushing families attempting crossing the southern border to remote areas. Facing a weeks- or months-long wait in Mexico for the chance to request asylum, some families are opting to cross between official border crossings.
A government report also found that the process, known as metering or queuing, discourages people from presenting themselves at ports of entry and instead traveling to remote areas between, where they are detained by Border Patrol agents.
The increasing number of families who choose to go that route, or are directed there by smugglers, is straining Border Patrol staffing and resources.
Border Patrol facilities were originally designed to hold single adult men from Mexico, not families with children. The increase in families apprehended at the border have become a major challenge for the agency and Immigration and Customs Enforcement (ICE), who say they don't have the capacity to hold them.
On March 19, Border Patrol started directly releasing families along the border with orders to later appear before an immigration judge, because US agencies didn't have enough detention space, Hastings said. As of Tuesday, the agency had released over 11,000 families who have no criminal records.
US facilities in the Rio Grande Valley, Yuma, and El Paso, are currently over capacity, Hastings said. And volunteers and nonprofit groups in El Paso who care for and house immigrants say the release of people from Border Patrol has left them struggling to provide the most basic help.
The continued release of family units will only increase the draw of people to the US border, Hastings said, calling for the indefinite detention of families while their immigration cases play out, which could take months or years.