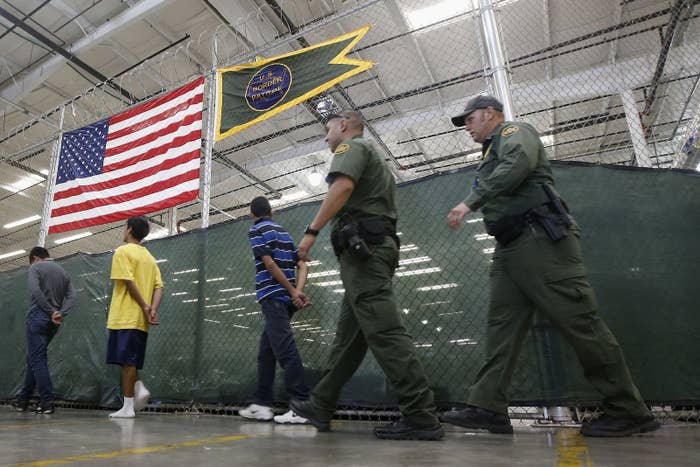 A 16-year-old girl sexually assaulted, a stun gun used on a boy, a 17-year-old run over by a patrol vehicle: These are just a few of the complaints levied by migrant children against US border authorities in a report published Wednesday.
The report, compiled by the ACLU and the International Human Rights Clinic at the University of Chicago Law School, is based on more than 30,000 pages of records related to complaints of abuse filed by unaccompanied immigrant minors and supporting documents from between 2009 and 2014. The documents were released through a Freedom of Information Act lawsuit.
The migrant children who filed the complaints were in the custody and care of US Customs and Border Protection at the time they were allegedly threatened, assaulted, and sexually abused. Many of the unaccompanied minors came from Mexico, El Salvador, Guatemala, and Honduras.
"These documents provide a glimpse into a federal immigration enforcement system marked by brutality and lawlessness," said Mitra Ebadolahi, ACLU border litigation project staff attorney. "All human beings deserve to be treated with dignity and respect regardless of their immigration status — and children, in particular, deserve special protection."
CBP denied the accusations in a statement, calling them "unfounded and baseless."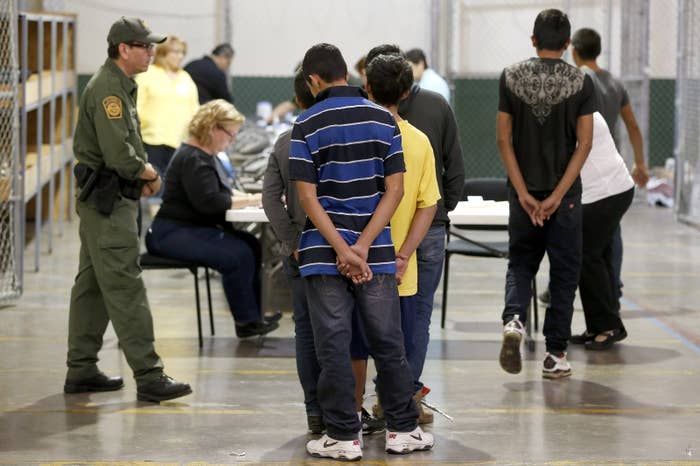 In a 2011 incident, an unaccompanied minor said she was run over by a CBP truck in Texas. She had a broken right leg, and according to her medical report she had a crush injury and contusions, and was prescribed narcotic medications.
According to a Department of Homeland Security (DHS) report from 2014, a 16-year-old Honduran girl said she was mocked by CBP officials and later sexually assaulted.
"When they searched her, they forcefully spread her legs and touched her private parts so hard that she screamed," the report said.
Dan Hetlage, a spokesperson for CBP, said DHS's Office of Inspector General found the claims detailed in the report were unsubstantiated.
"The 'report' equates allegations with fact, flatly ignores a number of improvements made by CBP as well as oversight conducted by outside, independent agencies," Hetlage said. "CBP takes seriously all allegations of misconduct, but without new specifics is unable to check to commence reasonable steps to examine these assertions and address the accusations levied."
Zoë McKinney, staff attorney and border litigation project fellow with the ACLU, said none of the allegations were ever meaningfully investigated.
"This is an agency that just does surface-level or perfunctory investigations on all of these complaints," McKinney told BuzzFeed News.
The documents include complaint closure forms where the agency often says it spoke with an agent involved, who denied the allegation, before closing the investigation due to lack of evidence, McKinney said.
"Although these complaints are from 2009 to 2014 this very much still fits in the broader picture of immigrants and migrant children having their rights violated," McKinney said. "Many of the leaders of the organization at the time are still in positions of power under the current administration... This abuse will certainly continue."