Asylum Seekers Keep Resorting To Hunger Strikes, Despite Limited Success
"Do people know? Do they even care if we eat or not?"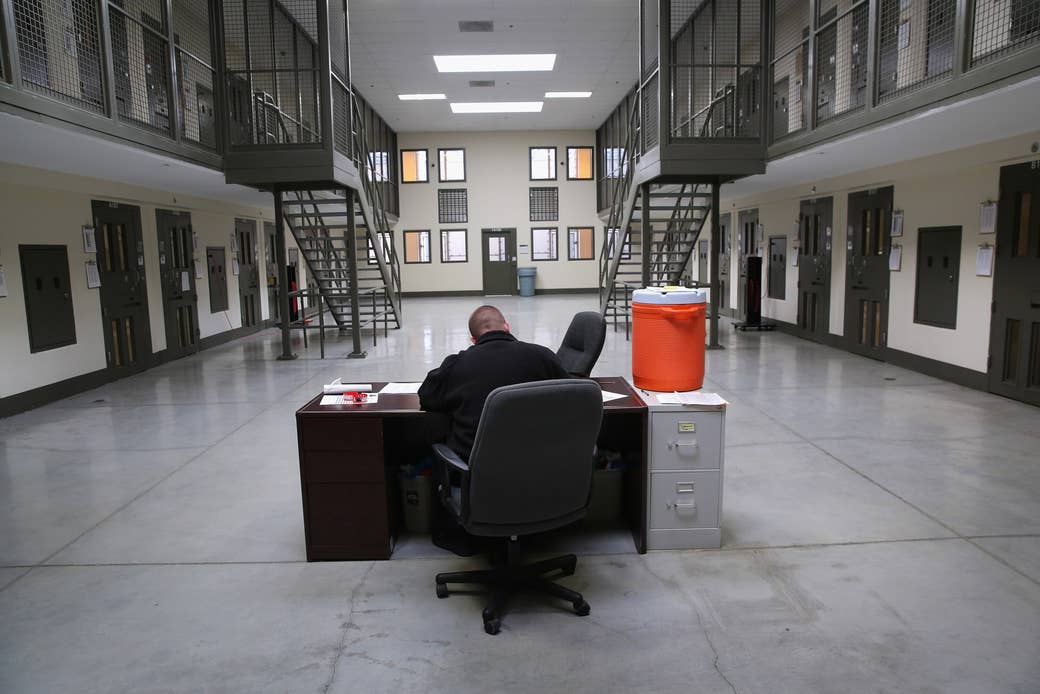 After four days without food, a frustrated and weak Venecia Duarte S. De Contreras laid in bed and wondered if the outside world even knew what she was doing.

It was mid-November, and Duarte and nine other female detainees at a remote immigrant detention center in California had gone on a hunger strike in effort to draw attention to their plights.
"It's something you constantly think about when you're on a hunger strike," Duarte told BuzzFeed News inside the Adelanto Detention Facility. "Do people know? Do they even care if we eat or not?"
Duarte is among a group of asylum seekers in long-term detention across the U.S. who keep resorting to hunger strikes, but with little success. Part of the reason lies with internal fears of retaliation. But then there are external factors outside their control.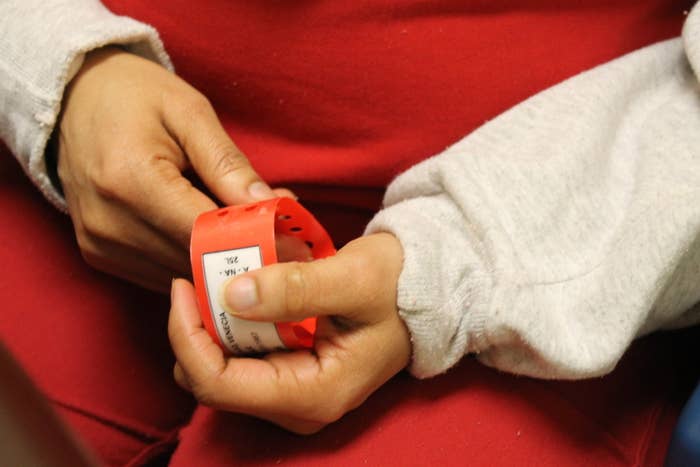 "People have to know, and people actually have to care if they die or go on or off the hunger strike," Fran Buntman, an assistant professor of sociology at George Washington University who studies criminal resistance, told BuzzFeed News. "There also has to be something magnifying it or broadcasting, like a court system, the media or demonstrators."
But for thousands of detainees, that formula has proven elusive as they try to break free from the confines of detention. This year's wave of hunger strikes at U.S. Immigration and Customs Enforcement centers began in March, when about 25 women who were processed with their children at a facility in Karnes, Texas, stopped eating for a week to protest prolonged detention.
The Obama administration, responding to the surge of women and children arriving at the U.S. border, had adopted a blanket policy to detain female-headed family units as their cases made their way through immigration court.
Most of the women at the Karnes County Residential Center were seeking asylum. But despite proving they had a credible fear of returning to their home countries, the women were denied release on bond because it was their second attempt at crossing into the United States. Others said they were given steep unaffordable bonds. Days later, 10 more women went on a hunger strike to protest prolonged detention, housing conditions, and the remoteness of the facility.
But they were aided by public outcry organized by family members and activists on the outside and the delayed enforcement of a federal court settlement that set national standards for how immigrant children detained at the border were treated.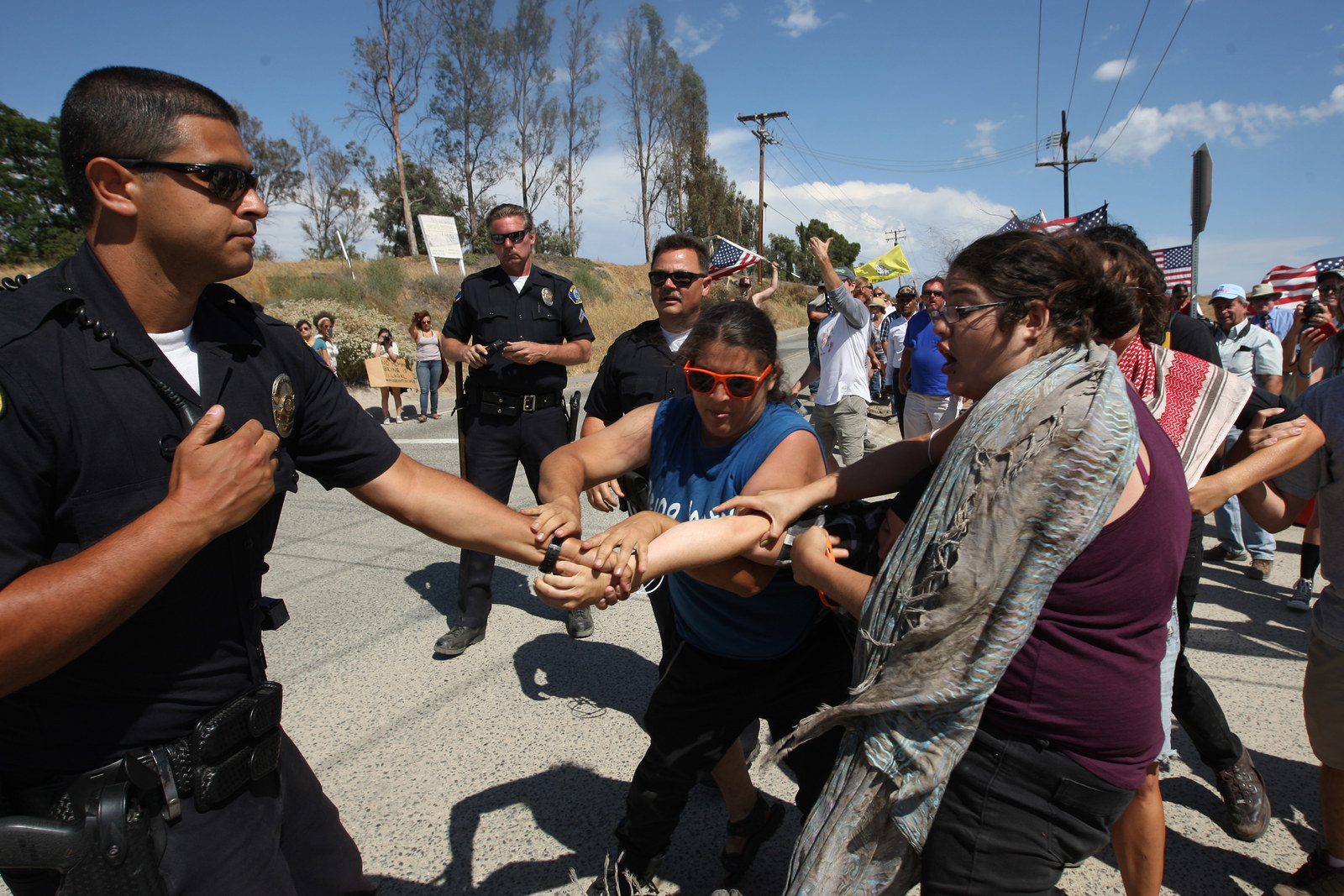 In June, the Department of Homeland Security was calling for an end to prolonged detention for families with valid asylum claims. Then in July, a federal judge in California ordered hundreds of women and children be released from three family detention centers — two in Texas and one in Pennsylvania — citing "widespread and deplorable conditions."
It was a rare victory that detainees in ICE facilities across the U.S. have yet to replicate. At least 12 more hunger strikes have taken place in Texas, Florida, Georgia, Louisiana, Colorado, Alabama, and California since the court order in July. But as of November, about 32,000 people were still being held in ICE's network of 250 detention facilities.
Duarte's hunger strike was the fourth at the Adelanto, California, facility in November, yet officials say they have no record of it. Speaking in Spanish, Duarte said hunger strikers didn't want to let the guards know out of fear of retaliation or hurting their immigration prospects.
Covert hunger strikes can still be effective, particularly if facility staff are caught off guard by sudden medical complications. But Buntman said that introduces another big risk: Hunger strikes that go unnoticed for too long can cause serious harm, even death, for detainees.
"A hunger strike is an incredibly difficult kind of resistance to mount — in most cases it's technically a last resort," Buntman told BuzzFeed News. "But in many ways it's a very powerful weapon used by people who are otherwise powerless and weak because they're imprisoned."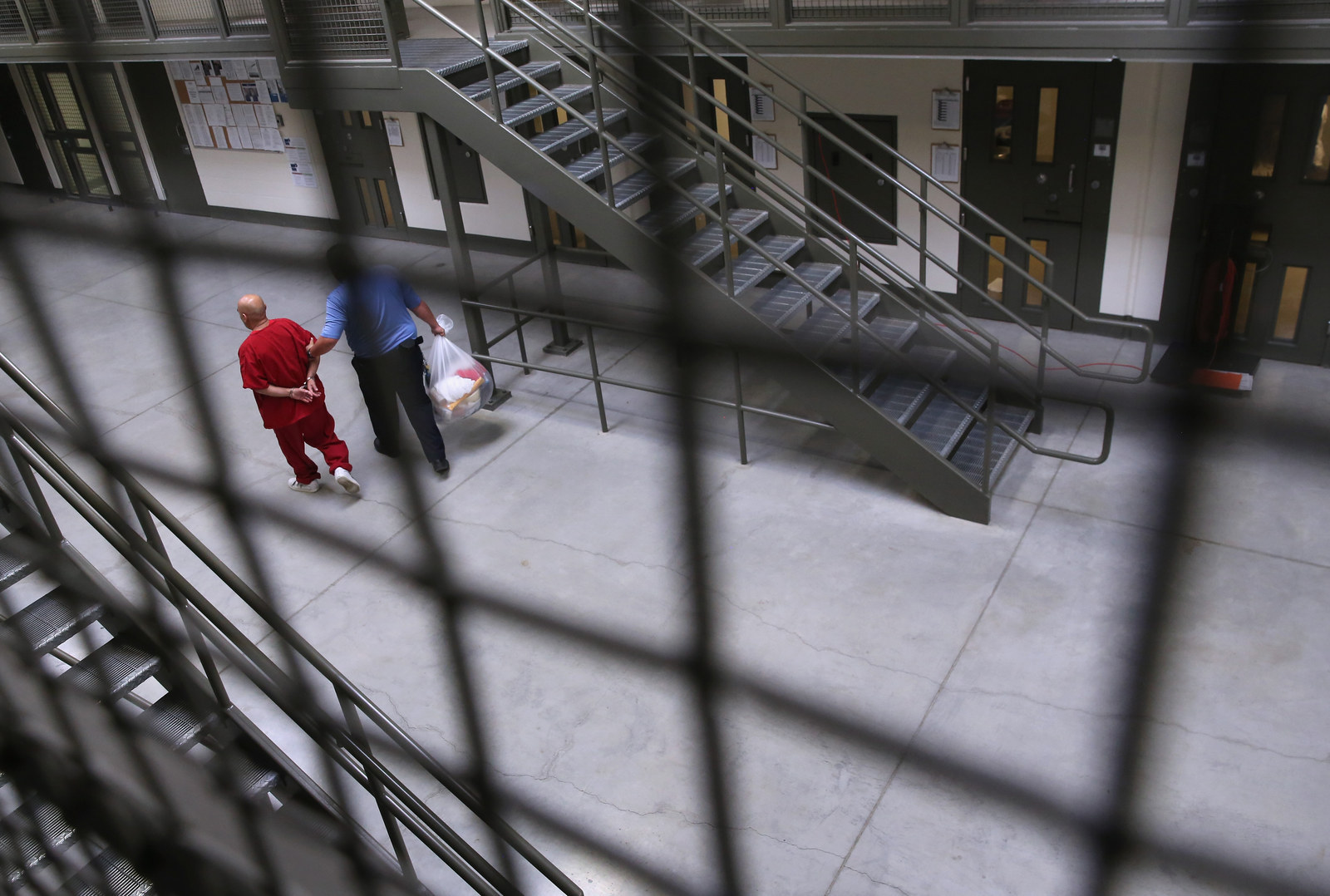 Fourteen years after overstaying on a tourist visa in 1996, Duarte was deported from New York to the Dominican Republic. Her ex-boyfriend was waiting. He had somehow found out that Duarte had ratted him out to the FBI, but was able to flee back to the island nation.
Upon returning to her home city of San Francisco de Macorís in 2010, Duarte said the ex-boyfriend threatened her and shot a gun outside her house. She soon returned to the U.S. seeking asylum, but with limited success. An immigration judge found that Duarte had a credible fear of returning to the Dominican Republic, but believed authorities there could protect her. A final ruling in the case is still pending, but a 2007 DUI conviction is one of the reasons immigration authorities continue to detain her.
In that time, detention has taken a toll. After two-and-a-half years under ICE detention, Duarte is now on antidepressants and has been diagnosed as pre-diabetic. Both of her parents have also since died.
Duarte said she participated in the hunger strike in the hopes that it would bring attention to her case and allow her to reunite with her two children and granddaughter in New York.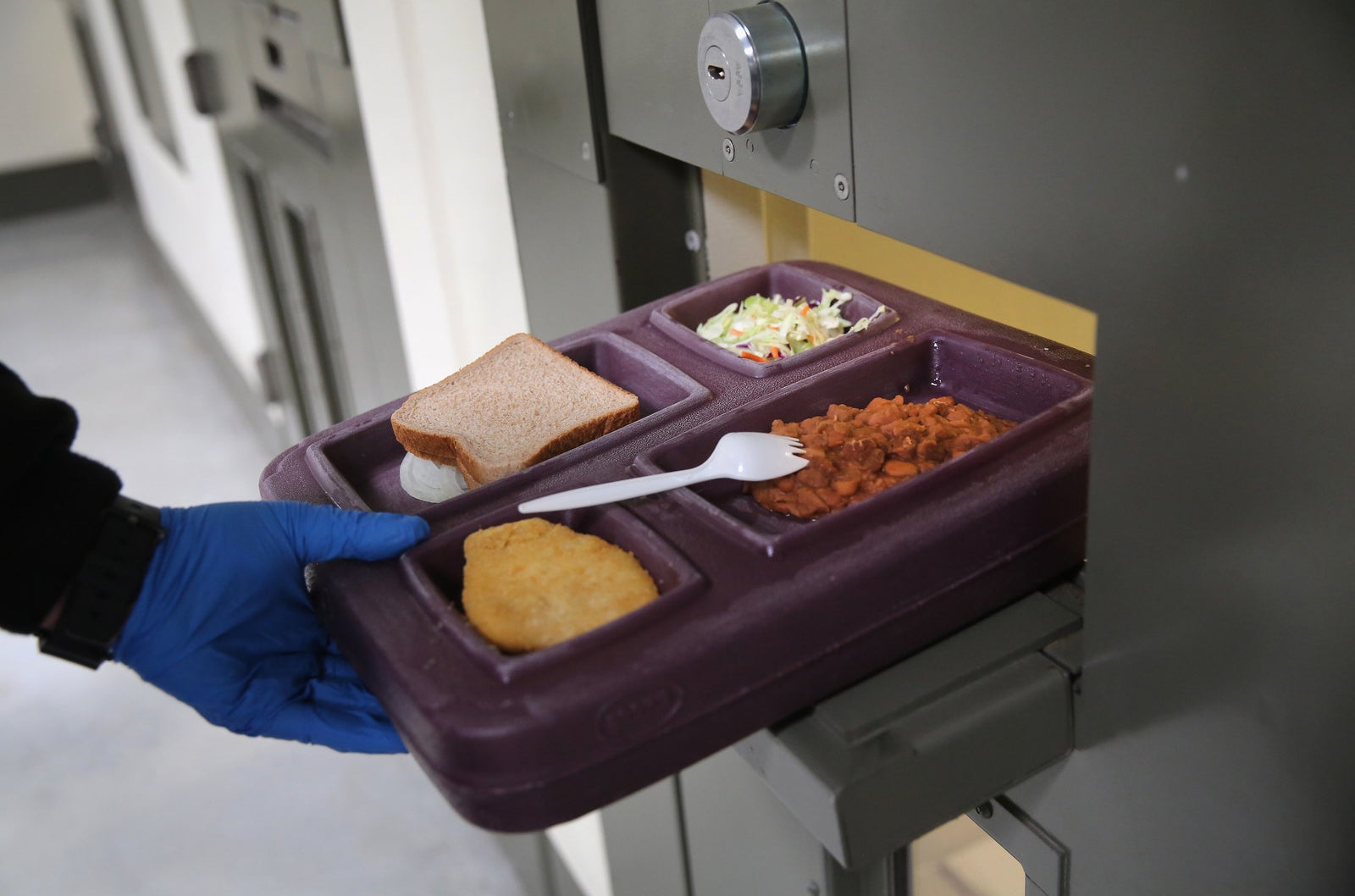 There were fears, though, that if the strike was discovered, the detainees could be placed in isolation or moved to a more remote facility, making it harder to get legal aid. To avoid tipping off the guards, Duarte said she would take plates of food, but then give it away to other women. "A lot of us are scared of participating," Duarte said.
Community Initiatives for Visiting Immigrants in Confinement (CIVIC), a nonprofit that advocates for detainees, said that more than 2,000 people inside ICE facilities have gone on hunger strikes this year to protest conditions and prolonged stays. Of those, 409 people participated in the four November hunger strikes in Adelanto, the group said. ICE officials, on the other hand, said their records show that just 26 men participated in one hunger strike at the facility over the same period.
ICE doesn't consider someone a hunger striker until they forgo food for at least 72 hours. Once they hit the 72-hour mark, detainees are subject to protocols meant to keep them as healthy as possible.
Under the guidelines, hunger strikers are counseled about medical risks, still offered three meals a day, and could be put in isolation for close observation. In cases where the agency wants to force feed a detainee because their "life or health is at risk," officials usually seek a court order, but could consider other actions if denied.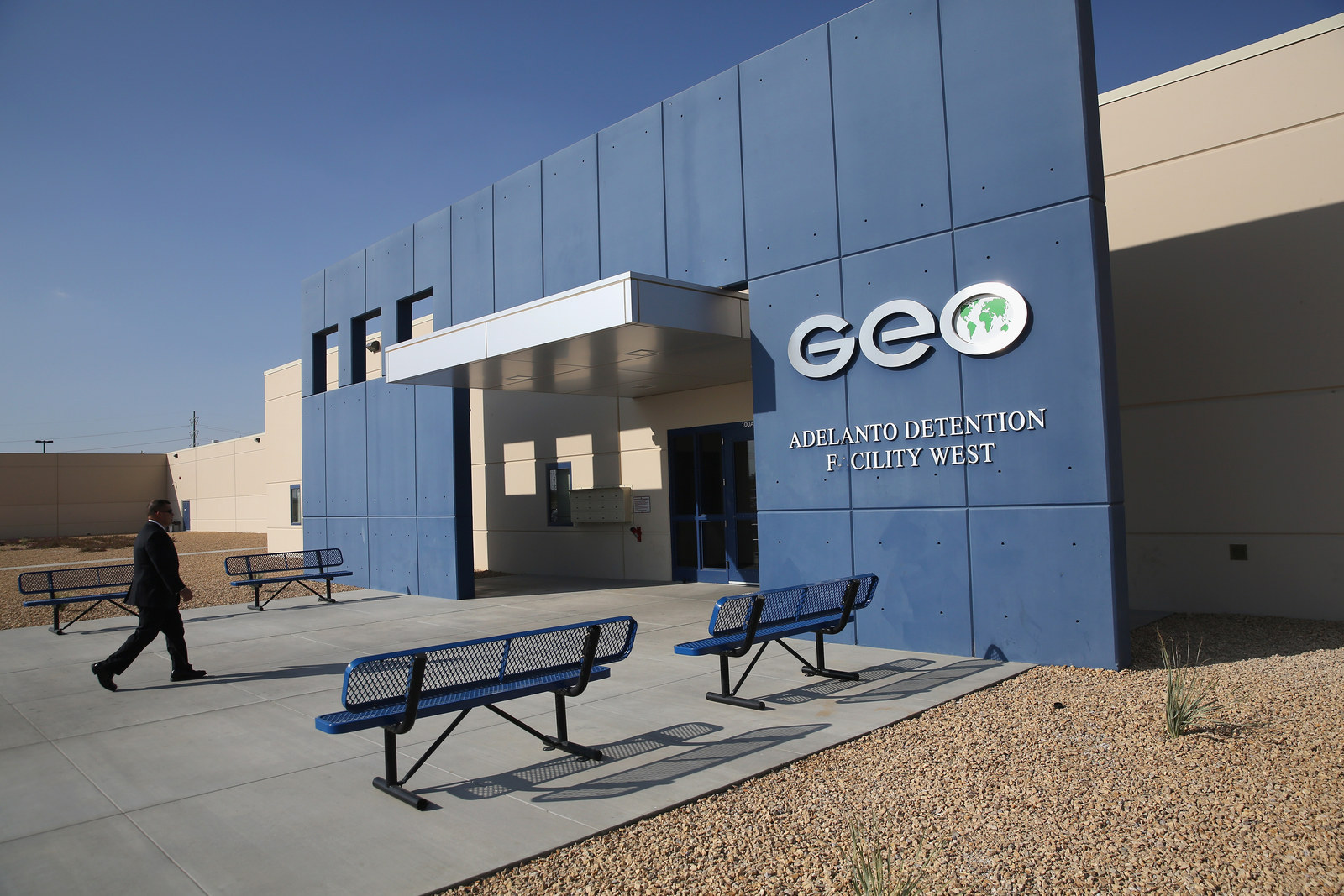 Falling into poor health at a detention facility can be a fatal turn for detainees. At the Adelanto Detention Facility — which is run by one of the largest private prison companies in the U.S., The GEO Group — three male detainees have died over the course of three years, one a recently as Wednesday.

In 2012, Fernando Dominguez, a Mexican native, died of alcoholic liver disease, sepsis, multi-organ failure, and bronchopneumonia. A report by the Department of Homeland Security's Office of Detention Oversight (ODO) found that medical staff failed to provide adequate healthcare.
Investigators concluded Dominguez received "an unacceptable level of medical care" and that his death could have been prevented, the report stated.
In April 2015, Raul Ernesto Morales-Ramos, died after experiencing unusual bleeding. In a statement, ICE said follow up tests revealed the Salvadoran immigrant had intestinal cancer requiring inpatient care and possible surgery.
Then on Wednesday, Jose Manuel Azurida-Hernandez, a 54-year-old Guatemalan national, died from complications he suffered from a heart attack. He had been in ICE custody since June 22, when he was released from the Wasco State Prison after serving a 16-month sentence for attempted first-degree robbery.
Victoria Mena, independent monitoring and policy advocate for CIVIC, said that in addition to inadequate medical care, there have been numerous cases of retaliation against hunger strikers at detention centers nationwide.
"ICE fully respects the rights of all people to voice their opinion without interference."
"Some include threats, intimidation, abuse, transfers to other facilities, interference with people's immigration cases," Mena told BuzzFeed News. "And even force feedings which has occurred in Alabama and Florida."
An ICE official, who was not authorized to speak publicly on the issue, said information on forgoing food for 72 hours or more is maintained in individual files for future reference, "but it is not compiled for the agency."
The official also refuted allegations of retaliation.
"ICE fully respects the rights of all people to voice their opinion without interference," the official said.
Many hunger strikers, which included men from Ghana and Latin America in Adelanto, were concerned about their cases being affected, Mena said. At its height, 90 male detainees participated, but that number dropped to 26. Others would covertly fast in a show of support.
"The men from Central America were able to join in at the beginning to elevate the numbers, but then started eating again out of fear when they were threatened that their cases would be in jeopardy, and that they would face expedited deportation," Mena said. "To me, it means even more to covertly fast because they're willing to take these actions and risks without anyone knowing."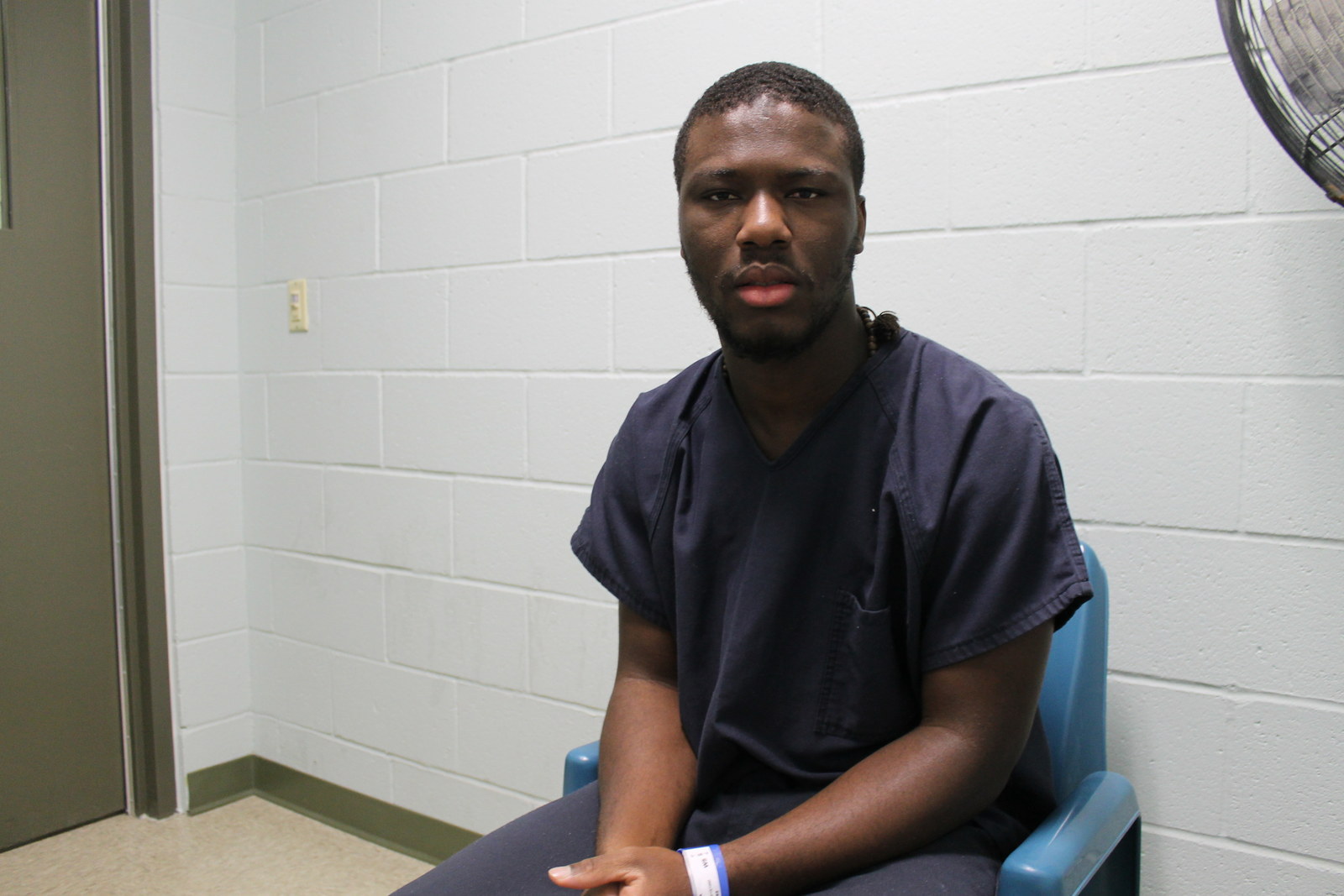 Mubaraka Iddrisu, 25, participated in the November hunger strikes, upset over what he called exorbitant bonds set by immigration judges and mistreatment at the Adelanto Detention Facility. The Ghanaian asylum seeker's bond was set at $26,000. "How am I going to pay $26,000?" Iddrisu asked in an interview with BuzzFeed News.
Iddrisu's journey took him from Ghana to South America, up into Central America, and finally Mexico before presenting himself to U.S. border patrol agents in San Diego, California.
When asked what he was running from, Iddrisu pointed to a scar on the left side of his forehead. A group of men beat him in 2014 for trying to stop his 14-year-old sister from undergoing a forced female circumcision procedure.
"I thought I came the right way, but I'm treated like a criminal and no one cares. I'm voiceless."
He was 10 when his older sister bled to death after community leaders in Ghana performed a similar procedure on her. And like Iddrisu, his brother was severely beaten when he tried to intervene, only he was left permanently blind.
After Iddrisu's own failed intervention, he was told that he himself would be performing the procedure on his sister. Days later, he escaped and tried to hide his sister at their grandmother's home in the neighboring West African state of Togo, but his family was able to recapture her.
Iddrisu said he could end up like his brother, or even dead, if he tries going back. And reporting the assault and genital mutilation — which is banned — to authorities would be pointless, Iddrisu said, because they already know it's occurring but turn a blind eye.
That's why he set out for the U.S., where he hoped to stay with an uncle in Philadelphia while making his case for asylum. He and 25 other men eventually ended their 12-day hunger strike on Nov. 16 after one of them collapsed.
"I don't want to cause any problems here either, but I don't know what else to do," Iddrisu said. "I thought I came the right way, but I'm treated like a criminal and no one cares. I'm voiceless."