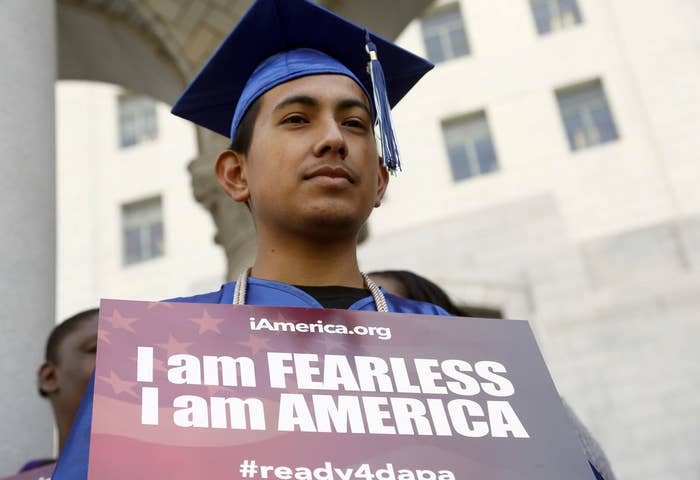 In the wake of the Supreme Court's split ruling that kept a hold on President Obama's immigration order for undocumented parents, immigrants and advocates said the focus now will be on stopping deportations and detentions.
Maru Mora Villalpando, an undocumented immigrant mother, said she was angry that the decision kept President Obama's immigration order for undocumented parents from going into effect and shielding people like her from deportation. At the same time she was determined to keep pushing for a path to legalization for millions of undocumented immigrants like herself and an end to deportations.
"The Supreme Court has become part of the system that wants to ensure we have no rights," Villalpando told BuzzFeed News. "It just keeps getting harder for low-income people, people of color, undocumented people but we're going to continue to fight for our human rights and we're not going to stop."
Villalpando would've qualified for Obama's 2014 Deferred Action for Parents of Americans (DAPA) executive order which would've given her temporary and quasi-legal status as the mother of a U.S. citizen. The ruling left in place a lower court decision preventing the program from going into place.
An expansion of a program already in place, Deferred Action For Childhood Arrivals (DACA), which would have allowed more undocumented people who were brought to the U.S. as children to get the same status was also kept from going into effect by the ruling.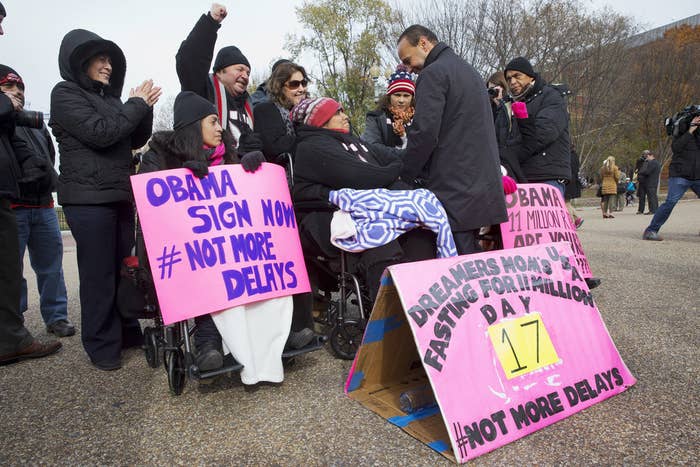 Renata Mauriz, 23, a Brown University student, is one of the recipients of the original DACA program. She too was disappointed, but determined by the ruling.
"We need to get right back to strategizing on next steps because if we give up nobody else in the courts or Congress will really be doing much for us," Mauriz told BuzzFeed News. "I am heartbroken because these families have been working so hard just to get this opportunity for a chance to live with dignity in this country, without fear of family separation."
The ruling calls into question the future of the DACA program, but Mauriz said she's not worried because the uncertainty was always there.
"Since 2012 there was this constant uncertainty that it can be taken away from us at any moment depending on who's in leadership," Mauriz said. "The worry continues but it's not enhanced any more after this ruling."
Marielena Hincapie, executive director of National Immigration Law Center, said in a statement that the stakes in the case could not have been higher.
"Millions have watched, and waited, for the Supreme Court to affirm the president's authority to inject some common sense into our immigration system," Hincapie said. "Today, the eight justices failed to act, and countless families will suffer as a consequence."
Marisa Franco, director of Mijente which runs the #Not1More campaign calling for an end to detention and deportations, said that in light of the ruling President Obama has a responsibility to pursue alternatives that helps protect undocumented immigrants.
"The way to keep communities from living in fear is to put a freeze on deportations," Franco said.
For now Villalpando is going to do what she's done for years, organize and rally support for undocumented immigrants like herself. On Thursday morning she was heading to an immigrant detention center highlight the plight of detainees, a place Villalpando fears many undocumented parents or even she could end up in one day.
"They want to make us feel like we don't have hope, but we need to remind people that we're going to continue to organize and fight back," Villalpando said.