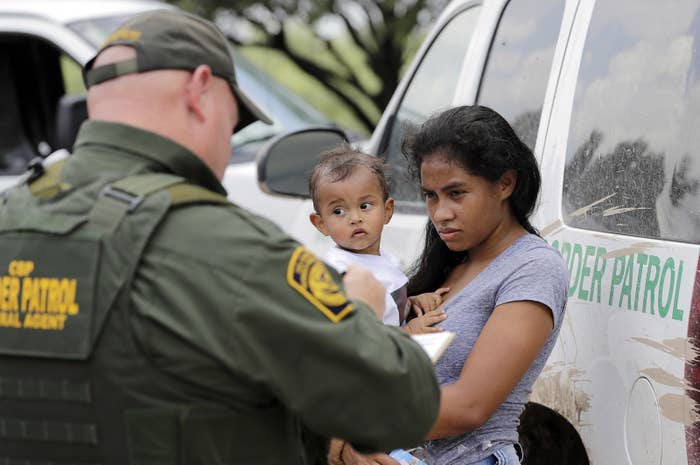 With the Trump administration asking for more time to reunite immigrant parents with their children, it's become clear that, despite statements to the contrary, federal authorities began separating hundreds of families at the border with little to no planning for how they would eventually be reunited.
From the beginning of the policy's implementation, immigrant advocates had been voicing concerns that the separations appeared to have taken place without appropriate record keeping and with little thought to how to bring together parents and children who were being housed in facilities run by two vastly different federal departments.
During the height of the backlash about the separations, US Immigration and Customs Enforcement said authorities, for the most part, had no intention of reuniting the parents until they're about to be deported. One member of Congress said Saturday that the lack of a reunification plan may have been intentional to scare people into not trying to come to the United States.
Rhode Island Democratic Rep. David Cicilline said he was appalled after a conference call with the Department of Health and Human Services Friday to realize that there was no detailed plan for how to deal with the separation of children from their parents.
"You would expect the federal government, if they were engaging in this hideous and barbaric policy of separating children from parents, they would at the very least put in place a procedure to identify the child and track the placement of them and their parent," Cicilline told BuzzFeed News. "It was very clear that no plan for that was done."
The problems inherent to the administration's policy were apparent in McAllen, Texas, weeks ago, when an assistant federal public defender, Azalea Aleman-Bendiks, told a federal court that her office had tried and failed to match 38 adults who appeared at a May 23 hearing with the 39 children they'd been separated from; records for nine of the adults couldn't even be found.

Six weeks later, a court hearing Friday in San Diego made evident the extent of the breakdown between the Department of Homeland Security, which separated the children from their parents under the Trump administration's "zero tolerance" policy, and HHS, whose Office of Refugee Resettlement houses the children at dozens of sites around the country.
At the hearing, Justice Department attorneys acknowledged that the government is uncertain it knows the whereabouts of all the parents of 101 children under the age of 5 whom the government has been ordered to reunite with their parents by Tuesday. Under the order, issued June 26 by US District Judge Dana Sabraw, a George W. Bush appointee, hundreds of older children are to be reunited by July 26.
Some of the parents of children under 5 may have been released into the United States and others may have been deported to their homelands, and the government may not know where they are, Justice Department lawyer Sarah Fabian told the court. Some released parents are not returning calls, she said.
"There are then some groups for whom the reunification is more difficult," Fabian said. "In some cases if we're not, for example, aware of where the parent is, I can't commit to saying that reunification will be able to occur by the deadline."
Lee Gelernt, the deputy director of the ACLU's Immigrants' Rights Project who filed the lawsuit, expressed frustration at the government's inability to track the parents.
"I just don't understand why the government would take a child away, let the parent walk out, with no way of reaching them," Gelernt told the court. "A preverbal child is not going to understand where the parent is."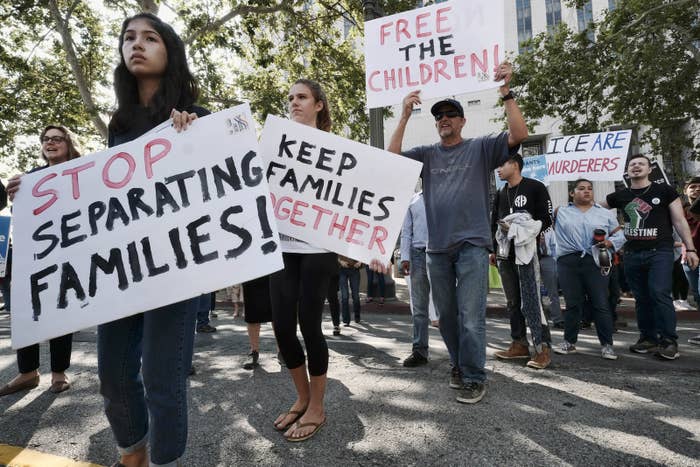 Previously, the administration said about 2,300 kids were separated under the "zero tolerance" policy because parents caught crossing the border were being charged with illegal entry and couldn't take their children with them into federal custody while they awaited trial on those charges. On Thursday, HHS implied the number had grown to just under 3,000 but declined to give specifics.
Before Sabraw imposed his deadlines for reunification, the Trump administration had said it knew the location of all children in its custody and claimed to have a central database shared by HHS and DHS that allowed officials to track a parent or child's location.
"Each entity plays a role in reunification. This process is well coordinated," HHS had said on June 23.
Twelve days later, with deadlines hanging over his head, HHS Secretary Alex Azar told reporters on Thursday that the agency was scrambling to be sure it knew the location of all the children who'd been separated from their parents. The department had deployed more than 230 staff members and 100 additional case managers in an effort to accomplish the task.
HHS employees, including Azar himself, worked late into the night manually reviewing records for more than 11,800 children in its care, trying to identify those who had been separated from parents at the border.
HHS also had to resort to DNA testing to match parents to children because the typical method of verifying parentage with documents such as a birth certificate would take too long if the agency were to comply with the court order.
Normally, Azar said, when and where the kids were separated was not relevant to the agency's mission of caring for the child. Now, they have to go back to determine whether a child was separated from a parent at the border — another indication that HHS and DHS had made few efforts to keep track of the families until a court order made it necessary.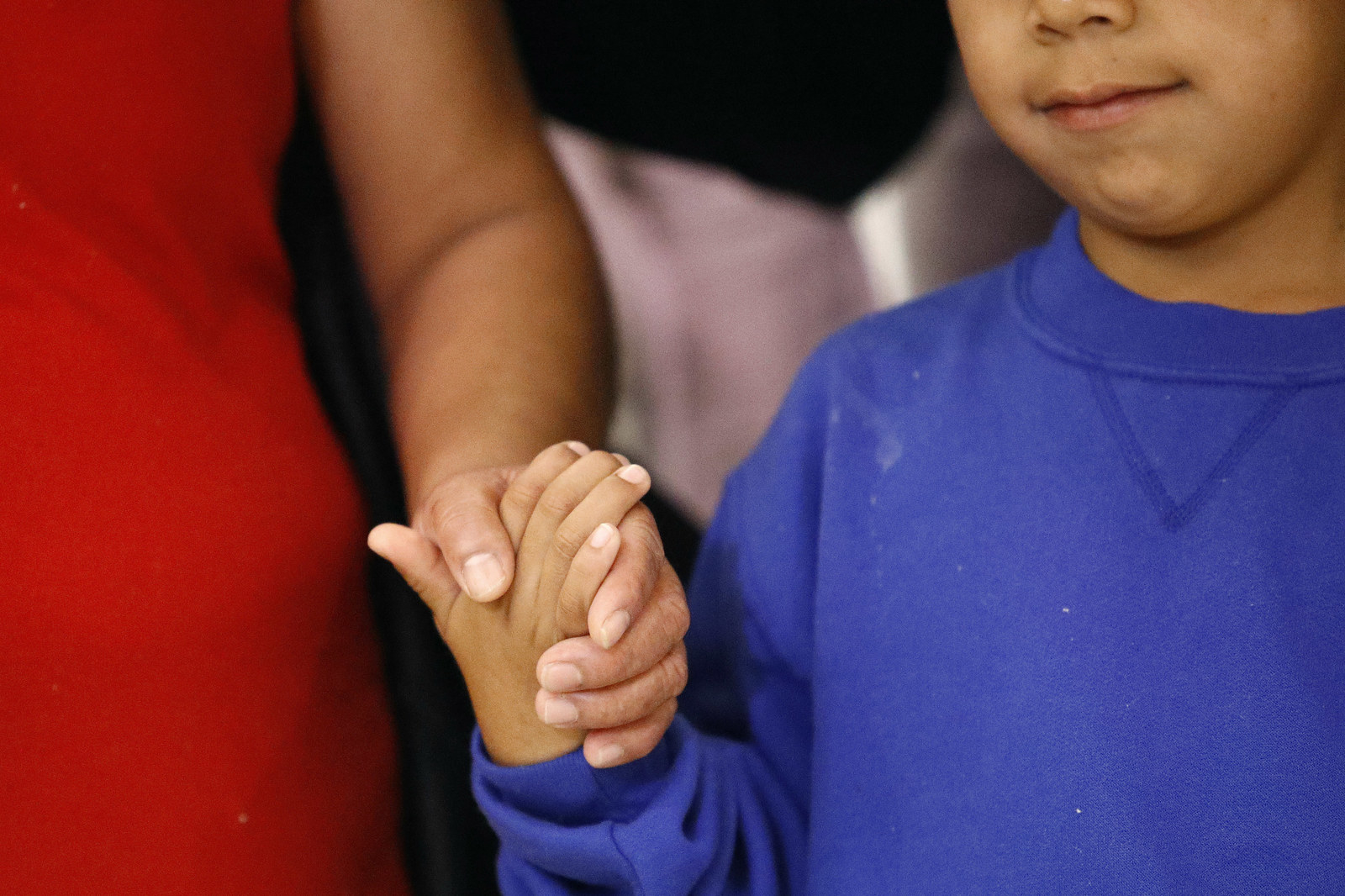 A program to track unaccompanied children who arrived at the border wasn't designed to track the circumstances under which the kids were detained, Azar said, making it necessary to search through files and manually look for clues that a child had been separated from a parent at the border.
Azar's comments suggested that despite early warnings that reunification would be an issue, the Trump administration moved to reunite all the families only when Sabraw issued his order.
"The court's order places an emphasis on the when and where rather than on ... whether separation occurred," Azar said. "It takes time to reorient the effort to reconcile the different data sets the government has to respond to a new order to reunify minors with their parents."
Azar also said a child's file may have "unreliable" information because the minor may have been picked up by Border Patrol alone and later tell a case manager at the ORR, which takes charge of immigrant children once they've been separated from their parents, that they were traveling with a parent.
"The child may have been traveling with a parent but may also have been separated from the parent prior to the child crossing the border and being apprehended by CBP," Azar said. "It's important to remember that information from children can at times be unreliable."
Neither HHS nor any of the agencies under DHS such as Customs and Border Protection or Immigration and Customs Enforcement have provided any details on how they prepared to implement the "zero tolerance" policy, which Attorney General Jeff Sessions announced in early April, amid Trump's fury over the approach of a caravan of Central Americans that set out toward the US border on March 25 and indications that border arrests were skyrocketing compared to last year.
The government says the policy officially began May 5 — though there is much evidence that family separations had begun far earlier. The ACLU filed the lawsuit that prompted Sabraw's order in February, and the government's first release of information on the number of children separated indicated it had started counting on April 19; subsequent statistics released started May 5. Separations, however, were being reported last year.
In a court declaration, Jonathan White, a commander in the US Public Health Service and the assistant secretary for preparedness and response at HHS, said it has been difficult for the agencies to determine which kids and parents should be reunited as part of the court order. One reason is, despite previous assertions to the contrary, DHS and HHS computer systems don't easily track or share the same information.
"DHS has different information systems, and those systems were not designed to neatly capture and readily share all of the data required to determine class membership," White said, referring to children covered by Sabraw's order. "The departments must therefore map their data manually."
As a result, the Trump administration asked for more time to reunite some of the children with their parents. Judge Sabraw didn't rule on the request but ordered the government to provide him with a list by Saturday evening of which of the 101 children could be reunited by Tuesday and which could not.
Democratic members of Congress expressed outrage at the administration's lack of planning. In a tweet, Sen. Richard Blumenthal said he was furious after participating in a conference call with HHS on Friday.
Rep. Pramila Jayapal, a Washington Democrat, said it was not easy getting answers from Azar during the call.

"But one thing was crystal clear: the administration implemented their zero-tolerance family separation policy with essentially NO PLAN in place to reunite children with their parents," Jayapal tweeted.
Who should have been responsible for ensuring that a better system had been developed across the Trump administration remains unclear. While attention currently is falling on HHS, the role of the Department of Homeland Security in the planning for and the execution of the child separation policy also was raised in Friday's court hearing.
Fabian, the Department of Justice lawyer, in defending DHS's Customs and Border Protection agency from claims that its agents had deleted records, acknowledged that CBP records that initially recorded individuals as a family group had been changed to redesignate them as individuals in order to move them to separate detention centers, which was required under the "zero tolerance" policy. But she said authorities should be able to use the fact that a redesignation had occurred to determine that a child had been part of a family apprehension.

DHS has not responded to requests made in recent weeks for information about whether Border Patrol agents were given specific instructions about how to implement the separation policy.

Jess Morales Rocketto, political director of the National Domestic Workers Alliance, which advocates for the rights of domestic workers, many of whom are undocumented immigrants, said the hearing made it clear that the Trump administration had only one objective: separate children from their parents at the border at all costs.

"Every additional day that the Trump administration keeps thousands of children away from their families increases the long-term negative emotional impacts on these toddlers and babies," Rocketto said.