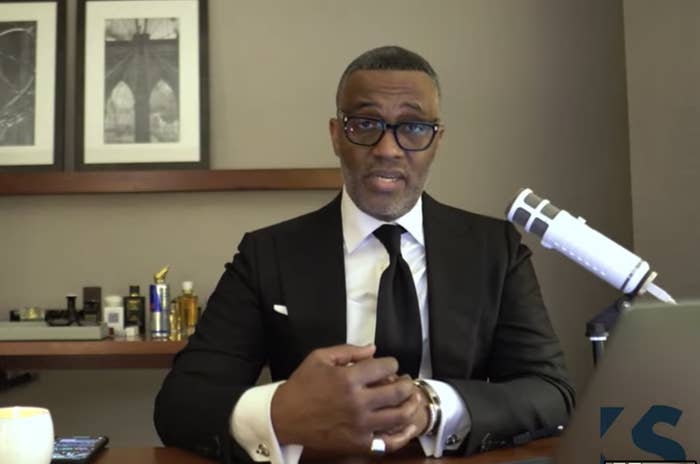 Controversial YouTube creator and self-styled relationship guru Kevin Samuels has died at age 56.
Among his fans, Samuels was hailed for his straight-talking unfiltered approach to relationship and lifestyle content which drew a following of 1.42 million subscribers on YouTube and an additional 1.2 million followers on Instagram.
But elsewhere, critics saw Samuels as someone who had risen to infamy for spouting misogynoir, anti-fat rhetoric, and bullying content, contributing to a toxic online culture. He popularized the term "high-value man," which has become hallmark language for a niche brand of male-led podcasts peddling hatred against women.
The image consultant was confirmed dead by his mother, Beverly Samuels-Burch, who told NBC News that she first learned of her son's passing after rumors appeared on social media Thursday night.
"That was a terrible thing for social media to put that out. I didn't even know. I hadn't even been notified," she told the news outlet. "All I'm doing is requesting that people pray for us."
According to the Atlanta Police Department, officers responded to an emergency call at an apartment in Buckhead where they found first responders performing CPR on an unresponsive person identified as Samuels.
He was in the company of a woman with whom he had spent the night. The woman told police that Samuels complained of chest pain before collapsing on top of her, and she called 911.
Samuels was taken to Piedmont Hospital, police said.
Samuels rose to popularity in 2021 following several viral moments capturing segments from his online show in which he would offer dating consultations that would often turn into berating lectures. In one of his first viral videos, Samuels describes a woman as "average"; in another, he challenges a caller on the size of his penis.

One of his widely preached messages described the modern woman as a "party of one" with an overinflated sense of self, and he reserved his harshest criticism for Black women.
"Why does Kevin Samuels continue to have a platform when it's built on the backs of the women he hates?" Candace McDuffie wrote in an opinion piece for the Root, calling for Samuels to be held accountable just days before his death.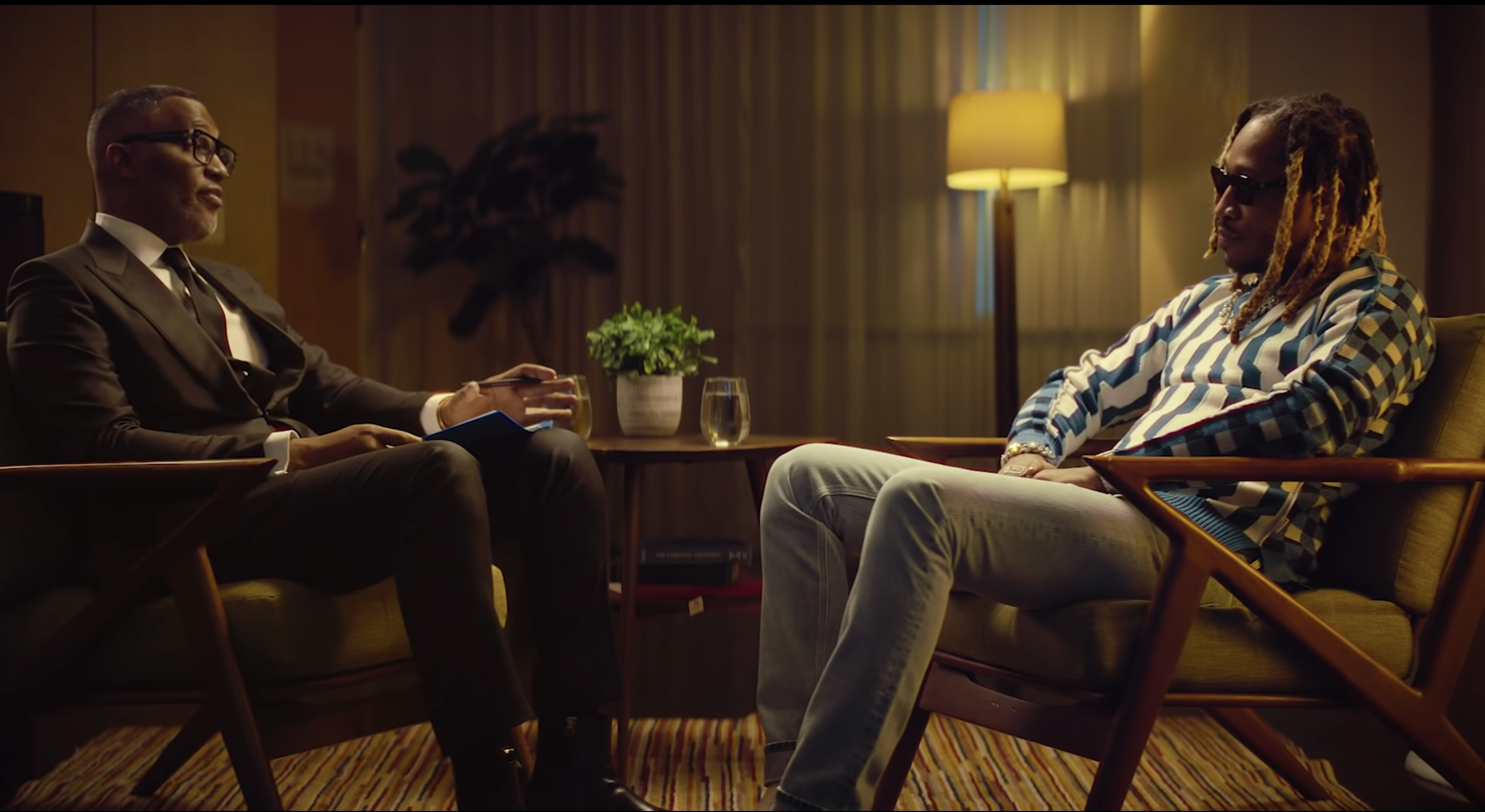 Samuels, who has been divorced twice, recently declared women over the age of 35 and unmarried as "leftover" women.
"If you have made it to 35 and you are unmarried, you are a leftover woman," he said in a video. "You are what is left. Men know that there is something likely wrong with you."
In popular culture, the image consultant appeared to receive a cosign from Grammy winner Future after making a cameo in his music video "Worst Day." The pairing was described as a meeting of "toxic all-stars."
The rapper later told GQ magazine that he wasn't actually familiar with Samuels' content and most likely would not have had him appear in the music video if he was aware, describing the stunt as a "typical move."
Online, fans and critics have received the news of his with mixed responses causing heated debate about his legacy.
"Kevin Samuels made a career off of bashing women and upholding oppressive gender standards and y'all want us to take the high road when we find out he passed away," one Twitter user wrote.

"Many may agree or disagree with what you may say but you lived your life with your truth. I enjoyed watching/listening to your live videos while I did art during the day through the late night so it's only right to do a piece in memory. Thank you for your advice, laughs, and entertainment," wrote artist Bomster Foo, who created a graphic memorializing Samuels.
"When you realize that Kevin Samuels passed in the same state he warned black women they would be in - old, lonely & unhealthy - you start to see that perhaps all his ranting & raving was nothing more than insecurity projected at the people he believed were the root of his issues," another wrote.
Fellow YouTuber and friend Anton Daniels described Samuels as a "real friend" who had shown him a lot of love before pleading with anyone who had ever benefited from Samuels' content to avoid smearing his name.
"I don't have any words to say to express how much I really really appreciate what you've done for me personally and what you've done in my life," a tearful Daniels says in a YouTube video. "And I do I really appreciate you, bro."