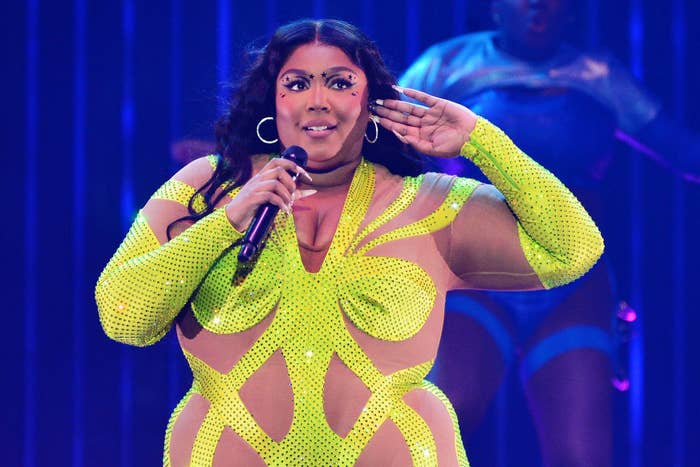 A Lizzo superfan brought the singer to tears after her London show, when she flawlessly performed the choreography to the hit single "About Damn Time."
Shyanne Barnes nearly stole the show at the O2 Arena on Wednesday when she was picked out from a sea of fans to perform alongside the singer and her dance troupe, The Big Grrrls.
Barnes had been holding up a handmade sign that read: "I learnt the choreo if you need me 2 dance 4 you."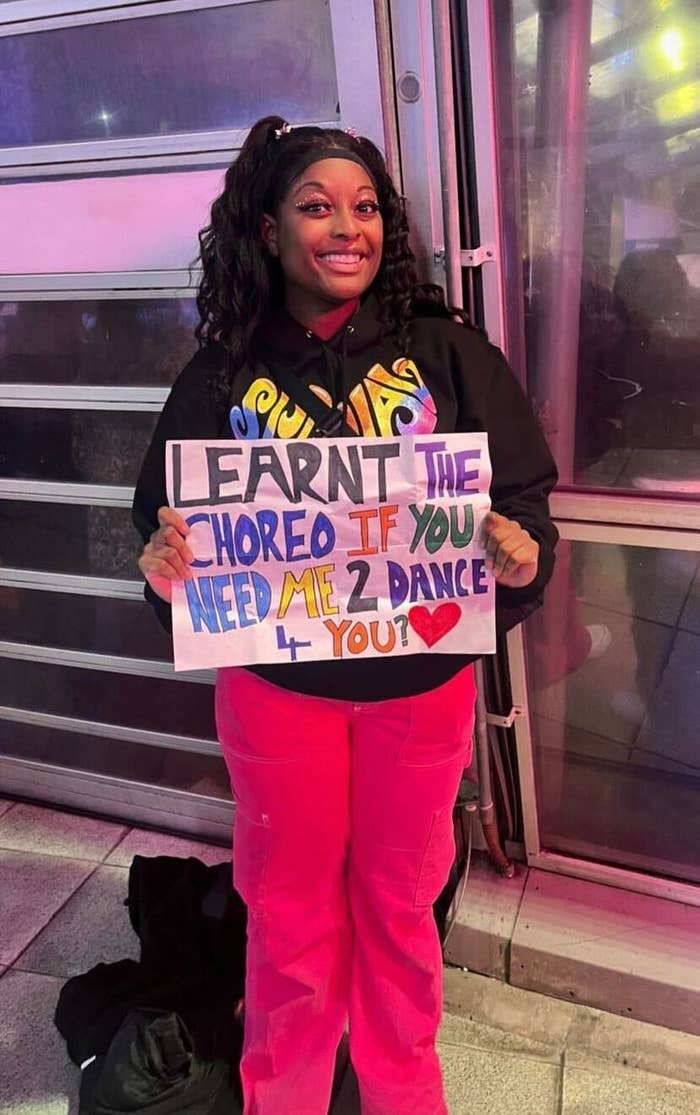 The journey to the main stage started in Barnes's "tiny bedroom," she told BuzzFeed News.
"I love Lizzo's music, I'm a dancer, and I was seeing all of the concert videos on TikTok. I was like, this is really cool. I want to learn this," she said.
So she started practicing at home in her room. "I had no space," she said. "I was like, let me learn it so that when I hear the song, I can do the dances to myself. And I'll just feel really good about it in myself."
The 23-year-old shared how she rehearsed the dance routine regularly but never imagined she would get the chance to perform it for the singer.
"I honestly thought I was going to just dance to myself in my spot," Barnes said.
The young actor from London was number 13 in line to get entry to the floor section and secured her spot as close as possible to the stage.
"I've been a fan of Lizzo for as long as I can remember," she said. "When her first album came out, something really just changed in me."
Dressed in pink cargos and a custom T-shirt with images of Lizzo on the front, Barnes said she held the sign all night until the magical moment happened: She caught her musical hero's attention, and security hoisted her over the barricade.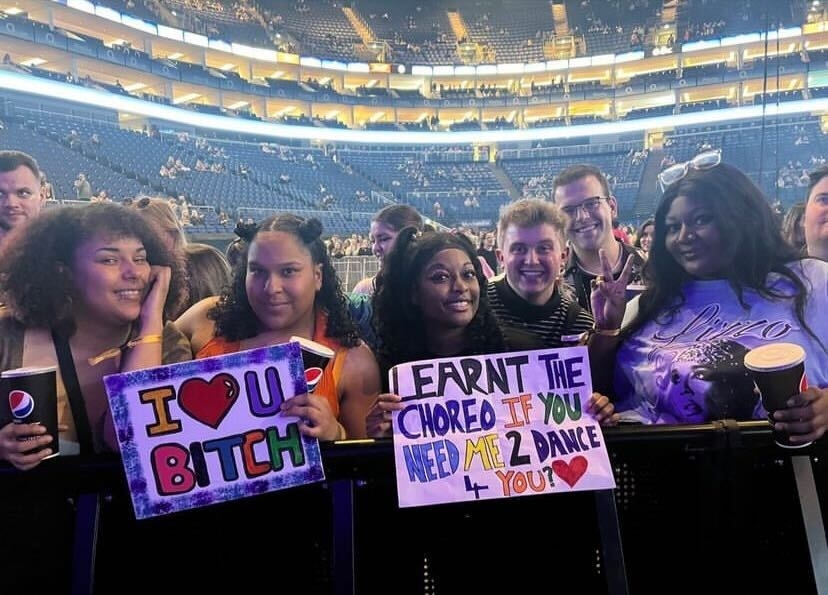 The practice was definitely worth it, as Barnes delivered like a true professional.
The singer, moved by the moment, shared in a lengthy caption on Instagram her own memories as a Beyoncé superfan, learning the star's choreography at a difficult time in her own life.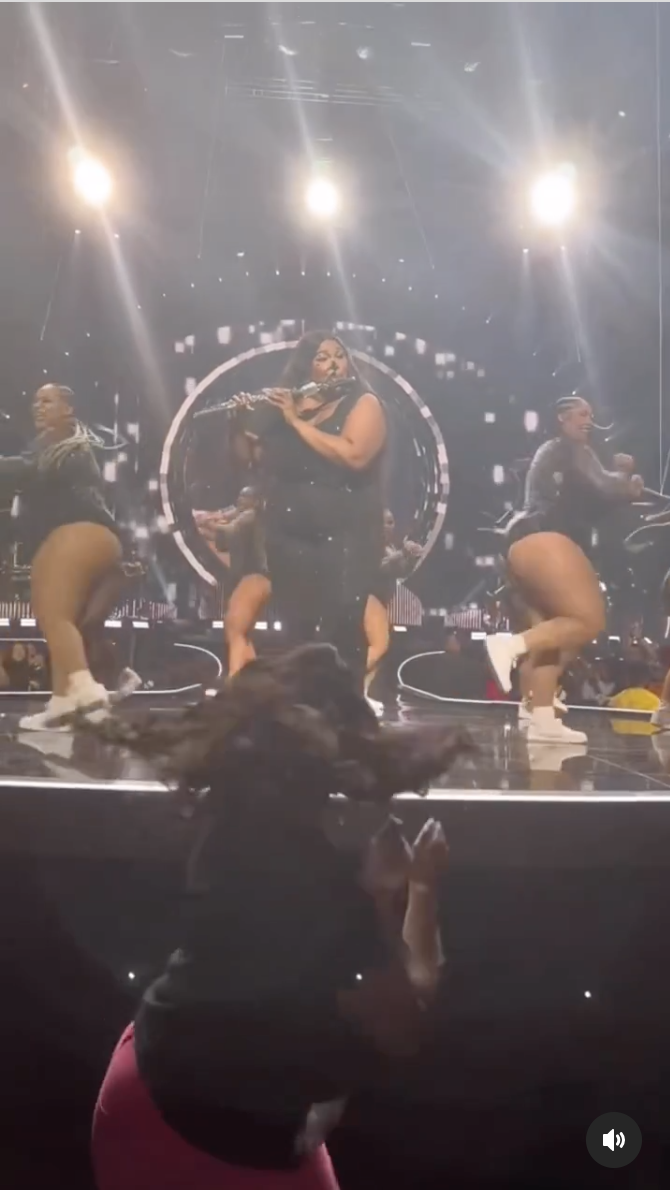 "Rewind to the summer of 07, I learned the entire Beyoncé 'get me bodied' choreography… it literally saved me at a time I was dealing with depression & loss," Lizzo wrote.
"Then I remember doing the 'single ladies' choreo at the Mrs Carter tour and she looked at me! It was a brief moment but absolutely world changing for me," the 34-year-old continued.
"Fast forward to last night when this young girl danced 'About Damn Time' (LIVE VERSION) with me & the big grrrls 🥹 what she doesn't know is I cried backstage 🥹🥹🥹🥹 to know I mean to her what my favorite artist meant to me is so deeply touching. I LOVE YALL SO MUCH."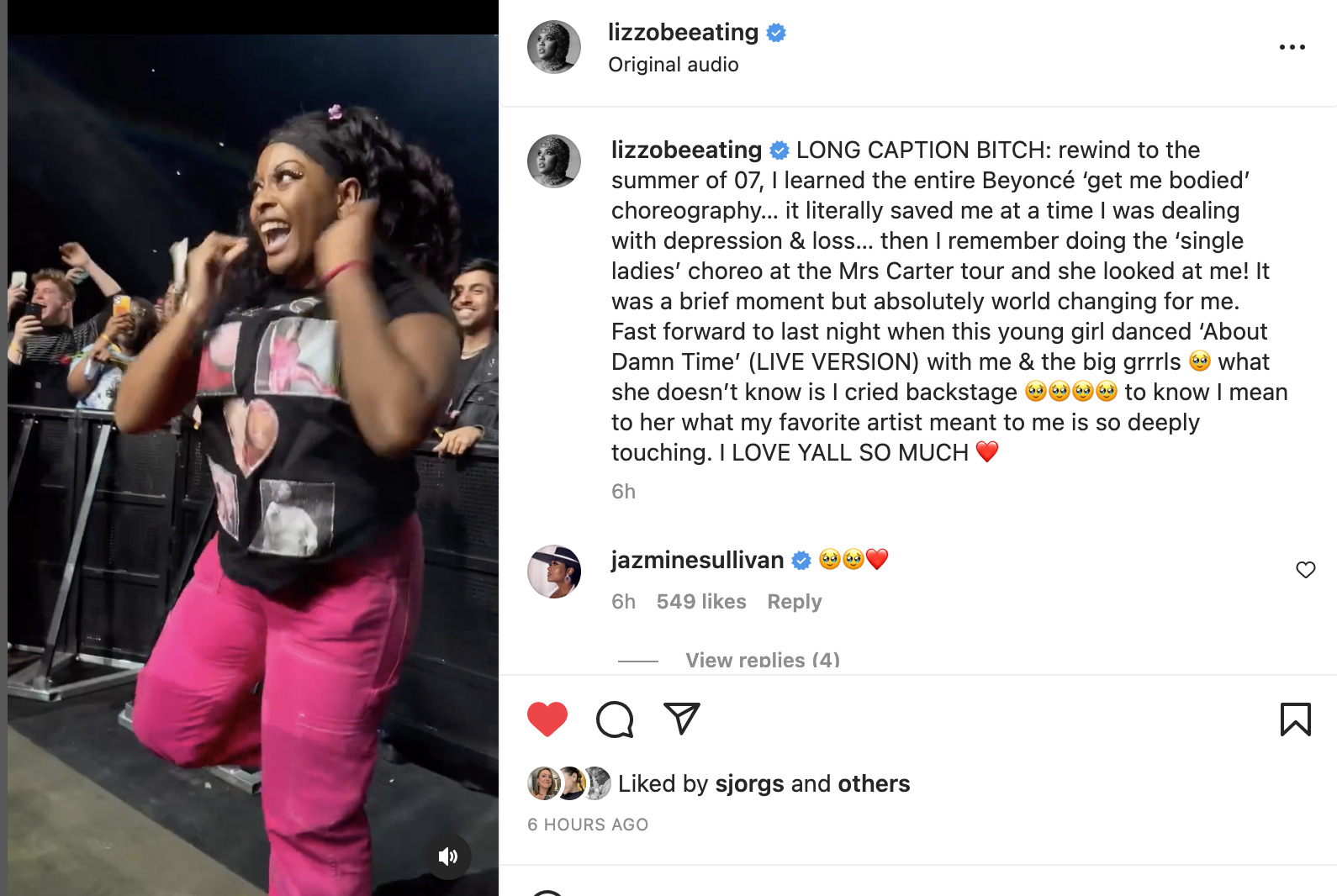 The moving caption made Barnes gasp.
"To know that just me learning a little dance meant so much to her was crazy," Barnes said. "She means so much to me, but to know that I did something that meant so much to her is a crazy concept." She added that she's ready to join the Big Grrrls if they're ever on the lookout for a new recruit.