It was Hollywood's biggest night, as all the stars came out for the 95th Academy Awards ceremony at the Dolby Theatre in Los Angeles.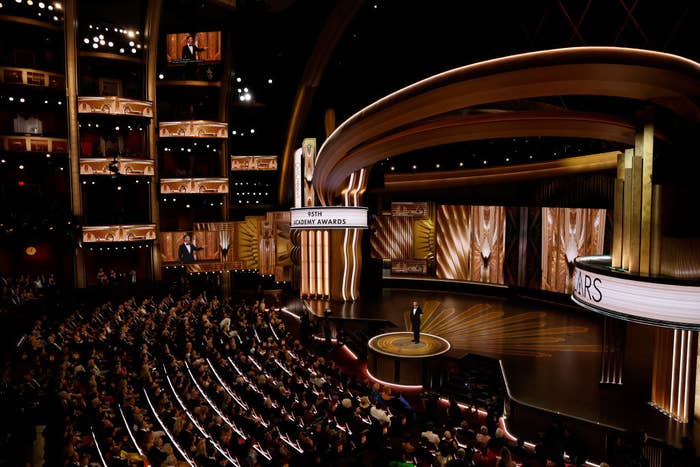 The glitzy ceremony featured veteran talent and upcoming stars for a more subdued show than last year's smackdown featuring Will Smith and Chris Rock.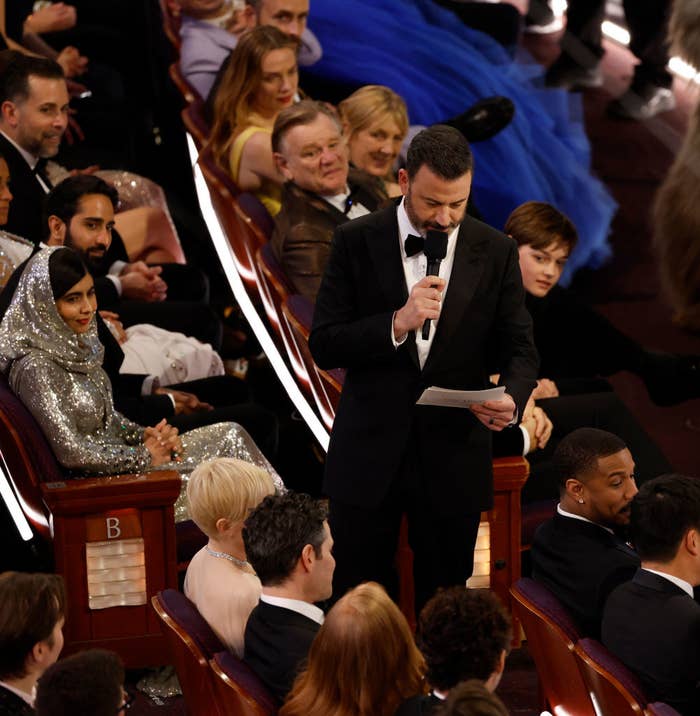 One rising star in attendance was Nigerian singer Tems, who made her Oscar debut as a nominee for her writing credit on Lift Me Up from the Black Panther: Wakanda Forever soundtrack. The single, performed by Rihanna, was nominated for Best Original Song.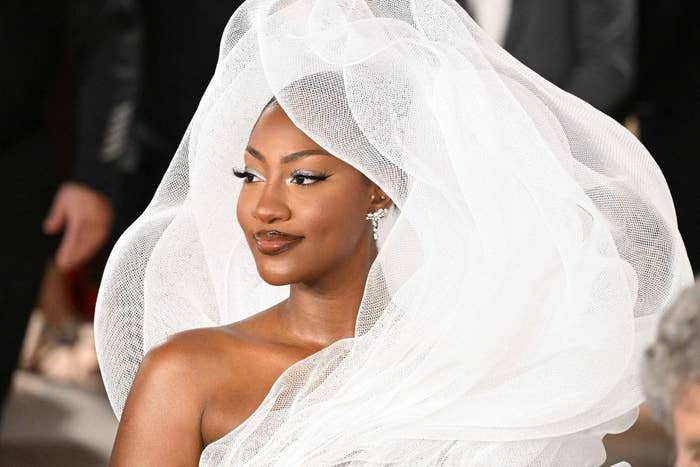 The 27-year-old was styled by Dunsin Wright and wore a white structured gown from Lever Couture, a Ukrainian designer. The floor-length gown was definitely hard to miss, particularly for its structured top half.
Once the stunning look moved from the red carpet to the actual ceremony hall, people online had plenty to say about the gown.
And okay, it may have presented a challenge for those seated nearby.
The brother in question is one of Tems' managers, Wale Davies, of the Nigerian rap duo Show Dem Camp. I'm sure he will be fine.
But of course, fans of the singer also weighed in and came to her defense.
And some reminded people of the fact that Tems is Nigerian, and if there's one thing we love, it is larger-than-life headgear, a gele for those that know.
If you couldn't tell, I personally loved the dress.
Tems may not have won the Oscar, but she definitely stole the show. A win is a win.
She showed up to the Oscars dressed like a star. Assignment understood.