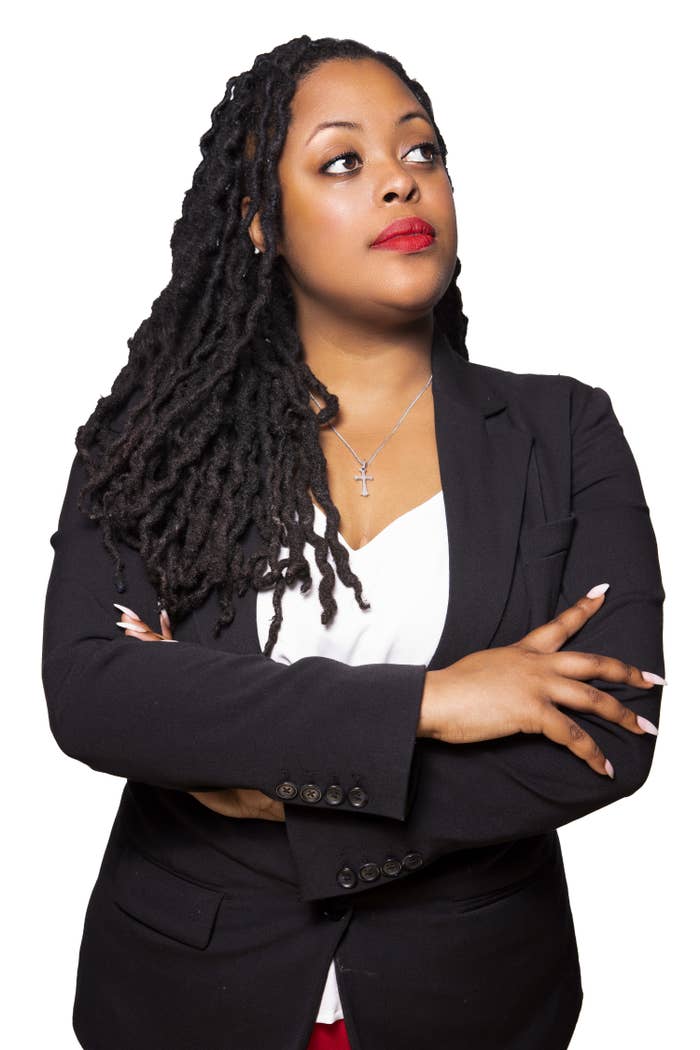 WASHINGTON — Brand New Congress, one of the groups that helped catapult Rep. Alexandria Ocasio-Cortez to victory in her insurgent campaign last year, is endorsing Mckayla Wilkes, a 29-year-old Maryland student challenging House Majority Leader Steny Hoyer, one of the most powerful Democrats in the country, the campaign and the organization told BuzzFeed News exclusively.

The addition of Wilkes to the group's slate of candidates on Tuesday makes Hoyer the highest-ranking Democrat against whom Brand New Congress has endorsed this cycle.
"Mckayla really embodies what it means to be reflective of the diversity of her district, of the different kinds of experiences that an individual faces," Brand New Congress press director Zeynab Day said in an interview with BuzzFeed News this week. "She has lived through hardship. She understands struggle … [and] she also understands policy in terms of how those struggles relate to policy."
Wilkes has been open about her unique path to politics as her campaign against Hoyer has taken off; in ads, on social media, and in interviews, she has talked openly about having a criminal record and having gotten an abortion at age 19.
"I just don't want any secrets," she told BuzzFeed News in June. "I want everything to be out there. It's not like I'm the only person who goes through these things."
In another interview last week ahead of Brand New Congress's endorsement, Wilkes said she sees her experience as an advantage to her campaign and, potentially, her eventual lawmaking.
"I think that having people with lived experiences who can turn those lived experiences into legislation and can lead from their experience is so important," she said. "The thing about having people from the working class in Congress is having people who have firsthand experience with how legislation affects us. It's having people lead from the inside out instead of the outside in."
It's a major contrast with Hoyer, who has been in Congress for nearly 40 years, both Day and Wilkes said.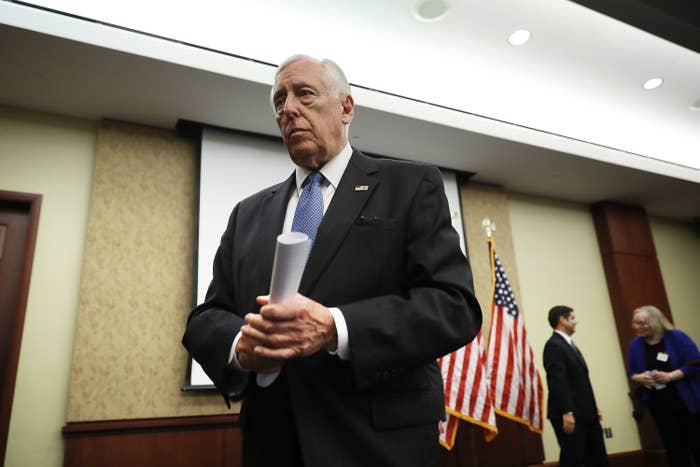 Brand New Congress will help fundraise for Wilkes and the rest of its slate of candidates, raise her profile nationally, and connect the campaign with other progressive candidates running across the country.
"This is the only thing that we were missing," Wilkes said of Brand New Congress's endorsement. "We have everything else. [I said,] 'If we can just get a group like Brand New Congress just to back us, just to have that extra push of support.' Now we can do anything."
Part of why Brand New Congress saw Wilkes as a good fit to join its slate of candidates, Day told BuzzFeed News, was because Wilkes has sworn off any corporate PAC money.
"Steny Hoyer has taken a lot of money from corporate PACs," Day said, adding that Hoyer also hasn't endorsed a slew of progressive policies that Wilkes has, including Medicare for All, the Green New Deal, and abolishing Immigration and Customs Enforcement (ICE). "He's taking the middle-of-the-road, lukewarm political approach."
In a statement shared with BuzzFeed News earlier this summer when Wilkes criticized Hoyer's donations, the majority leader's campaign said, "It is Congressman Hoyer's policy to accept legal contributions and to pursue the policies he believes are in the best interests of our country and his district irrespective of such contributions."
So far, Wilkes has raised about $70,000 since launching her campaign in June. In August, she said, the campaign set a goal to knock on 1,000 doors in the district, and ended up sailing past the goal, canvassing nearly 2,000 homes last month. (Hoyer, for his part, raised about $652,000 in the first quarter of this year. Just $185 of that was from people donating less than $200, a standard measure of grassroots donations, according to Roll Call.)
Justice Democrats, the other high-profile group that backed Ocasio-Cortez and other Democratic challengers in 2018, told BuzzFeed News in June that they have talked to Wilkes but have not made a decision about endorsing in the race.
In addition to backing Wilkes, Brand New Congress is backing Cori Bush against Democratic Rep. Lacy Clay in Missouri and Paula Jean Swearengin against Sen. Shelley Moore Capito in West Virginia.