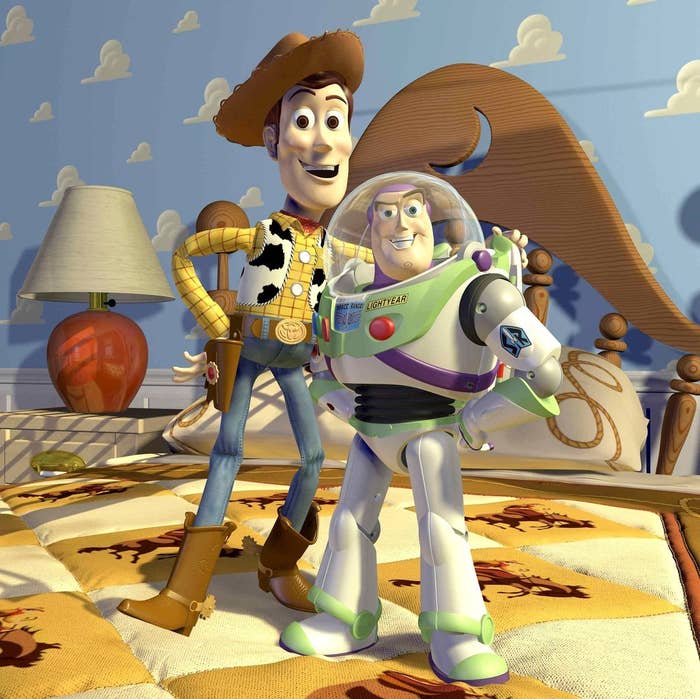 Disney-Pixar will release Toy Story 4 on June 16, 2017, Disney CEO Bob Iger announced Thursday during an earnings call about the company.
John Lasseter, who directed 1995's Toy Story — Pixar's inaugural feature film — and 1998's Toy Story 2, will return to direct the fourth film.
From a financial standpoint, the decision to make another Toy Story movie makes enormous sense. In 2010, Toy Story 3 became Pixar's most successful film worldwide, with $1.06 billion in global box office. In fact, it is second only to Frozen among the highest-grossing animated feature films of all time. All told, the three Toy Story films account for nearly $2 billion in worldwide grosses — and that's not counting home video sales and merchandising revenue.
The film's main storyline, however, seemingly brought the journey of Woody (Tom Hanks), Buzz Lightyear (Tim Allen), and the rest of the film's characters to a conclusion of sorts, with their owner Andy going off to college and leaving the toys with a young girl named Bonnie. But Pixar has since returned to the characters in a series of short films and TV specials — the latest of which, Toy Story That Time Forgot, debuts on ABC on Dec. 2.
In a statement released by Disney, Lasseter said he came up with the story along with Pixar mainstays Andrew Stanton (WALL•E), Pete Docter (Up) and Lee Unkrich (Toy Story 3). Rashida Jones and Will McCormack, who wrote the 2012 indie romantic comedy Celeste and Jesse Forever, were then brought on board to write the screenplay.
"We love these characters so much; they are like family to us," Lasseter said in the statement. "We don't want to do anything with them unless it lives up to or surpasses what's gone before. Toy Story 3 ended Woody and Buzz's story with Andy so perfectly that for a long time, we never even talked about doing another Toy Story movie. But when Andrew, Pete, Lee and I came up with this new idea, I just could not stop thinking about it. It was so exciting to me, I knew we had to make this movie — and I wanted to direct it myself."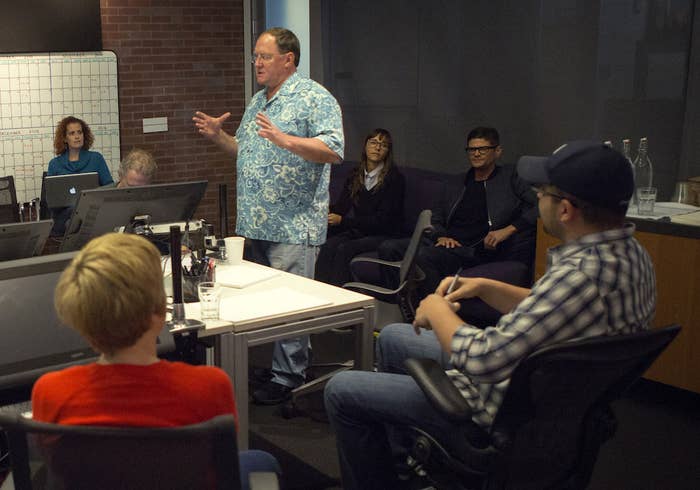 Last year, Pixar's President Ed Catmull told BuzzFeed News that the animation studio was planning to scale back its production of sequels in favor of more original films. "We're going to have an original film every year, then every other year have a sequel to something," he said. "That's the rough idea."
The announcement of Toy Story 4, however, adds another sequel to Pixar's already sequel-heavy slate of feature films. Next year, the studio will release two original titles: Inside Out opens on June 19, 2015, followed by The Good Dinosaur, a movie that was due to open last summer but was pushed more than a year to give the filmmakers more time to perfect the story, on Nov. 25, 2015. But Finding Dory, a sequel to 2003's Finding Nemo, is the only other Pixar film with an announced release date — June 17, 2016 — meaning Toy Story 4 would represent back-to-back sequels for the studio.
Earlier this year, Iger also announced that The Incredibles 2 and Cars 3 were both underway, though neither has a set release date. If Pixar is committed to producing more original films than sequels to their earlier hits, the studio has a great deal of work cut out for them.
This story has been updated to include the statement from John Lasseter, and Rashida Jones and Will McCormack's involvement in the film.