The Fate of the Furious, the eighth movie in the Fast and Furious franchise, opened domestically with a respectable $100.2 million — and internationally with an astronomical $432.3 million.
That $532.5 million total worldwide gives The Fate of the Furious the biggest global box office debut of all time, surpassing Star Wars: The Force Awakens' $529 million debut in 2015.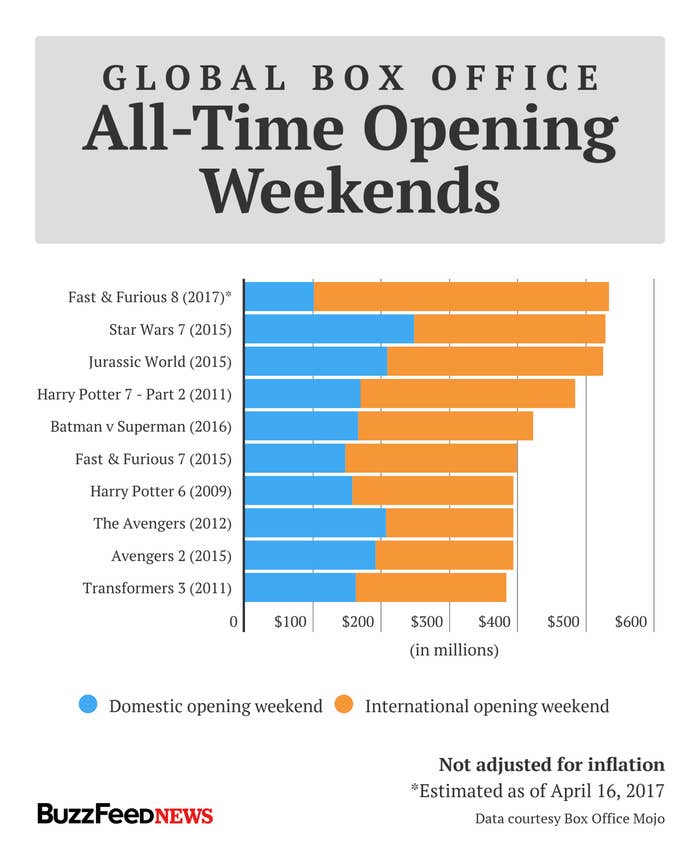 The Fate of the Furious has already grossed more than the first four Fast and Furious movies made during their entire theatrical run.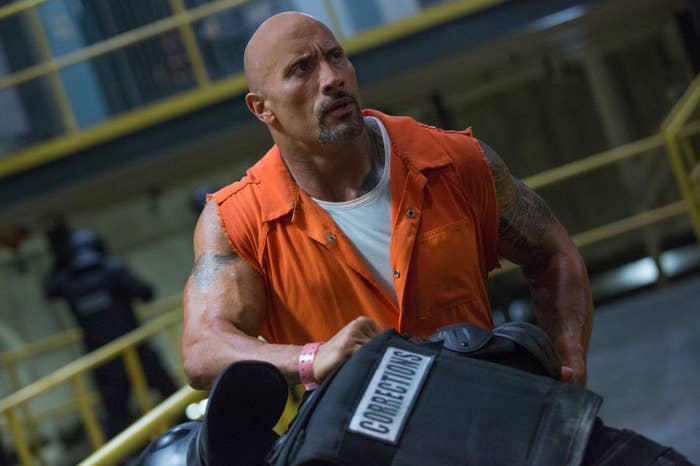 But its domestic debut was no match for Furious 7's $147 million opening in 2015. That was the last movie in the franchise to star Paul Walker, who died while the film was still in production.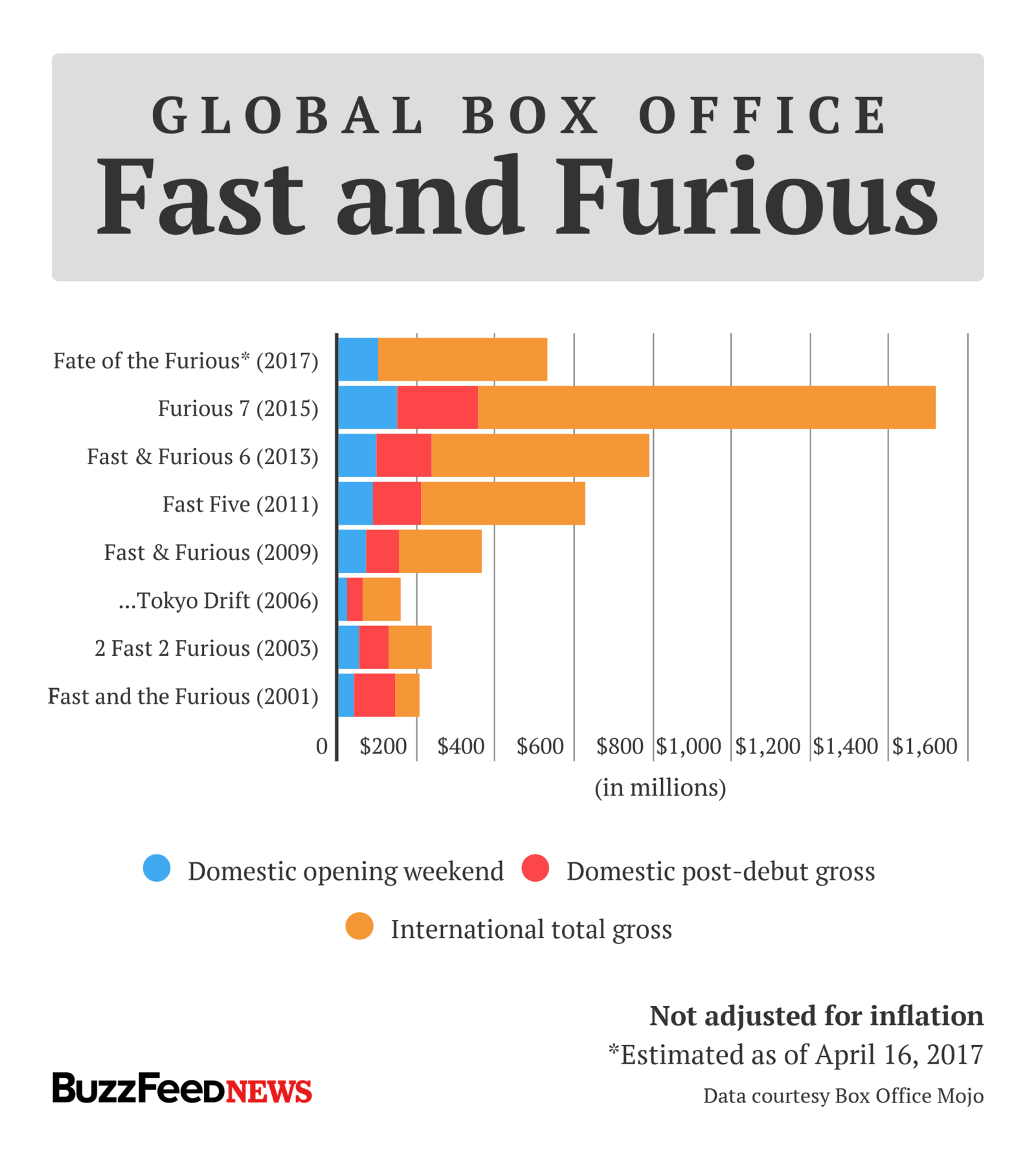 Internationally, the franchise shows no signs of slowing. The Fate of the Furious earned the all-time biggest debut in 17 territories, including Argentina, Colombia, Egypt, Indonesia, Israel, Lebanon, Malaysia, Pakistan, Panama, Peru, Portugal, South Africa, Venezuela, and Vietnam.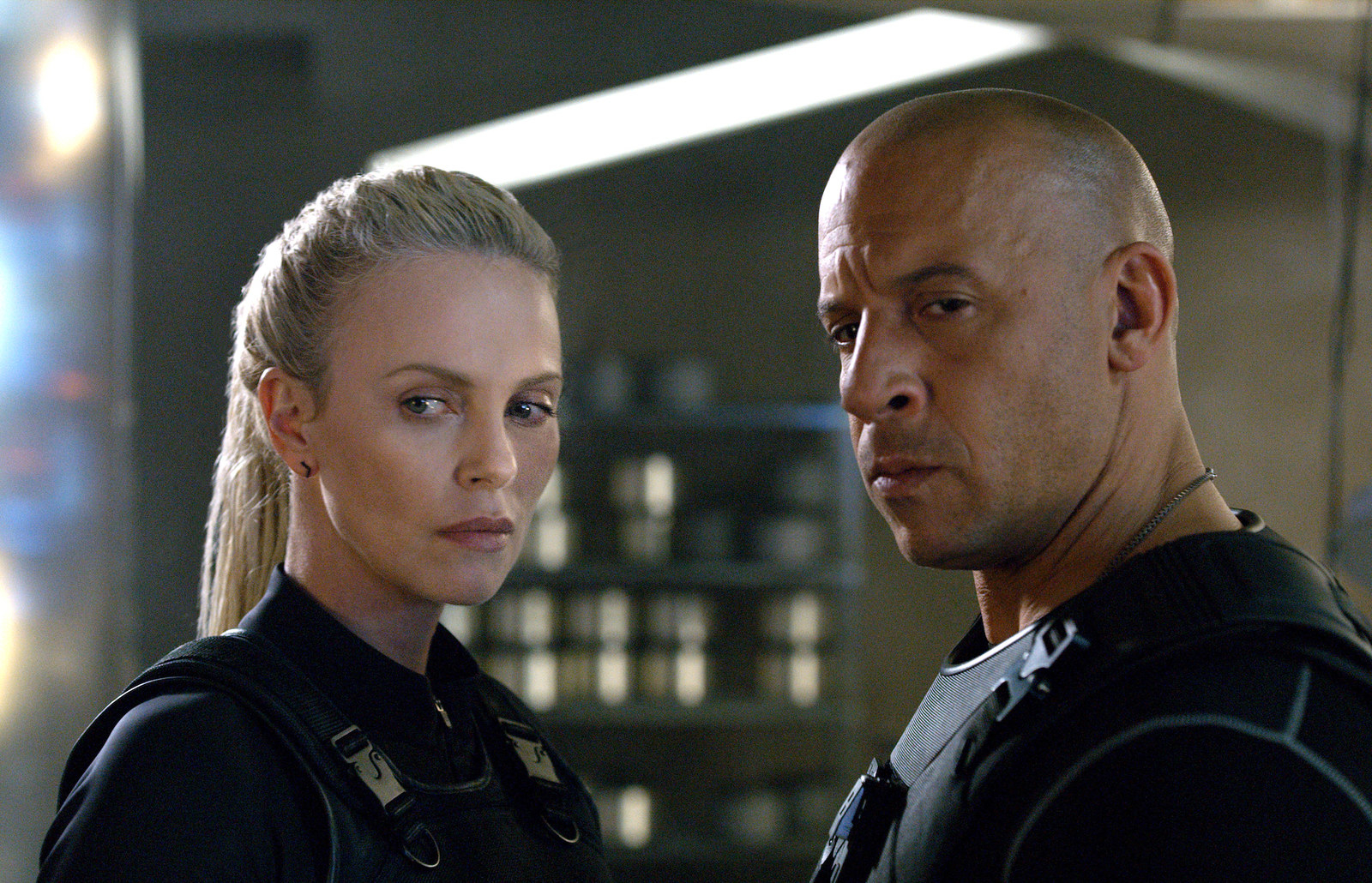 Most impressively, the movie earned an estimated $190 million in China — beating the opening weekend record of its predecessor, Furious 7.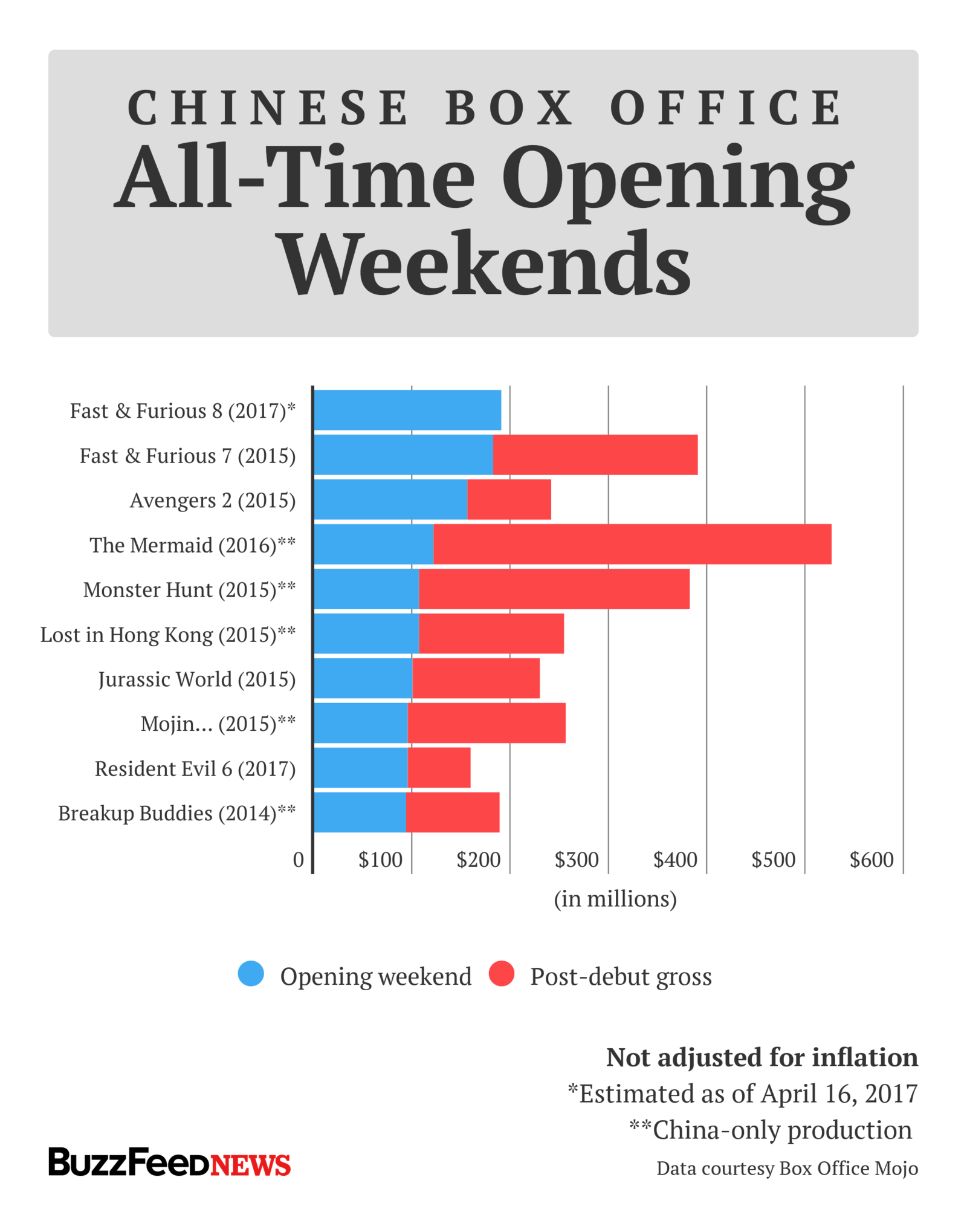 The ninth Fast and Furious movie, meanwhile, is scheduled to open on April 19, 2019 — and the 10th film will debut on April 2, 2021. With precious few franchises in its stable, Universal Pictures will likely keep filling the tank on this series for the foreseeable future.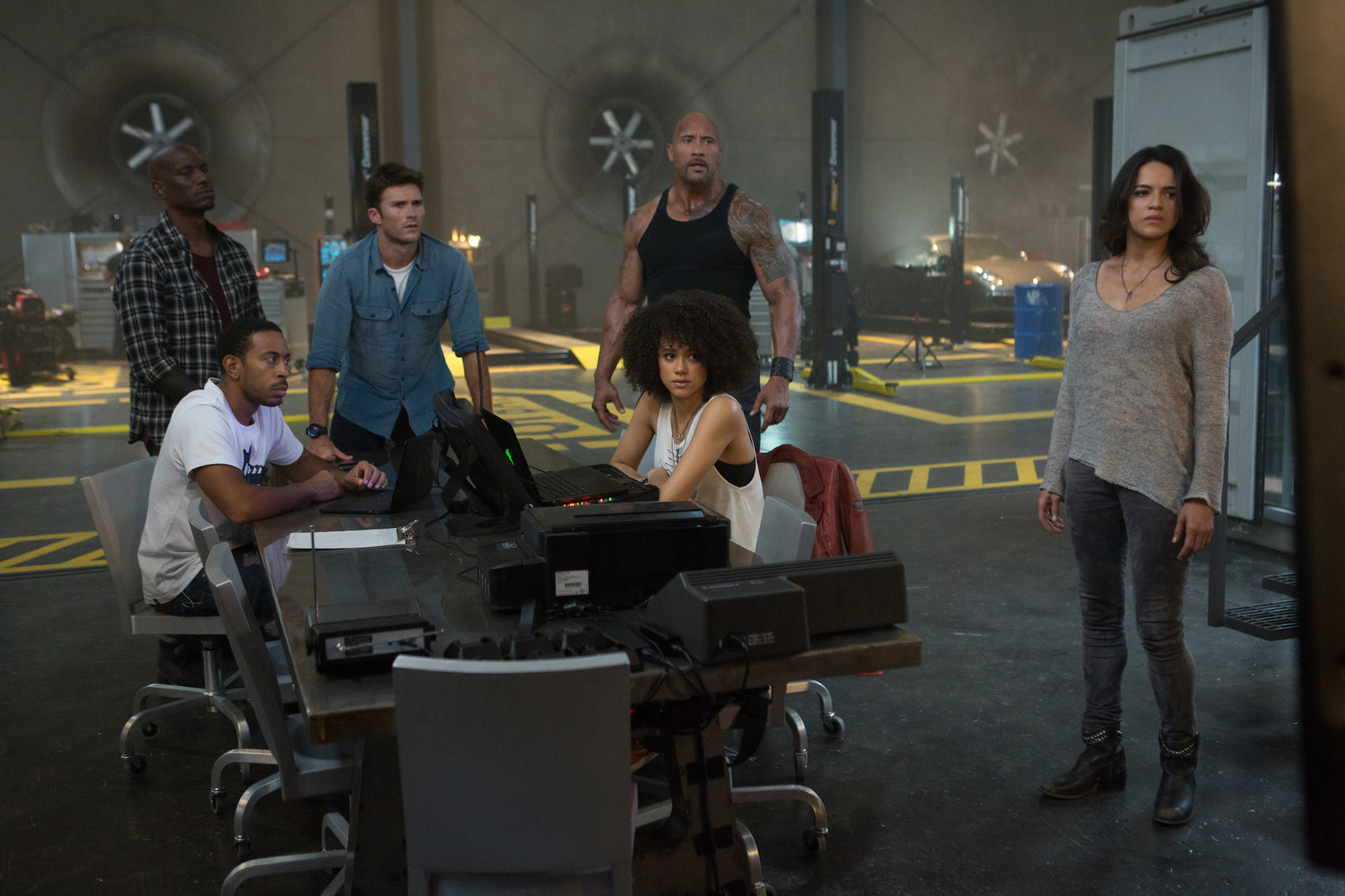 Here are the estimated top 10 box office figures for Friday to Sunday, courtesy of Box Office Mojo:
1. The Fate of the Furious* — $100.2 million
2. The Boss Baby — $15.5 million
3. Beauty and the Beast — $13.6 million
4. Smurfs: The Lost Village — $6.5 million
5. Going in Style — $6.4 million
6. Gifted — $3 million
7. Get Out — $2.9 million
8. Power Rangers — $2.85 million
9. The Case for Christ — $2.7 million
10. Kong: Skull Island — $2.67 million
*Opening weekend