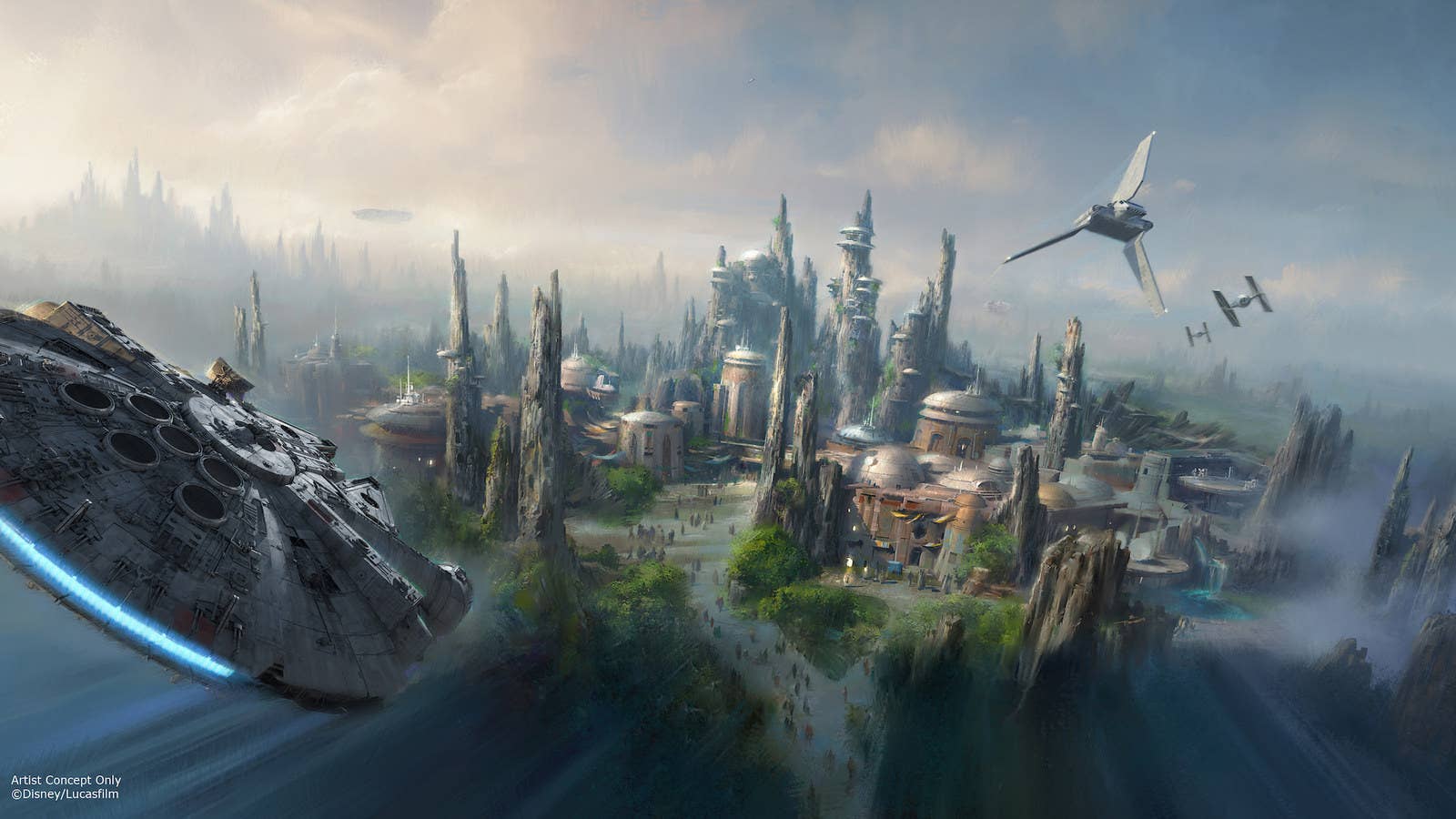 ANAHEIM, California — Star Wars is about to invade Disney's theme parks in a massive way. At the biannual D23 Expo on Saturday, Walt Disney Company CEO Bob Iger announced that the company is building two 14-acre expansions to its theme parks that will bring the Star Wars universe to life. One will live at Disney's Hollywood Studios theme park in Orlando, Florida, and the other will reside within the Disneyland park in Anaheim, California.

The news, which marks Disney's largest single theme-park expansion in its history, has been anticipated practically from the moment Disney announced in Oct. 2012 that it was purchasing Star Wars parent company Lucasfilm for $4.05 billion — something Iger acknowledged at the outset of his announcement during the D23 Expo.
"We were excited about making more Star Wars films, obviously," he said. "But we were also excited about bringing Star Wars to just about every corner of the Walt Disney Company. We wanted the great stories and characters to come alive not only on screen, but in real life."
At this point, the 7,500-person audience began to anticipate Iger's announcement and started breaking into cheers, prompting Iger to say with a smile, "Give me a chance!"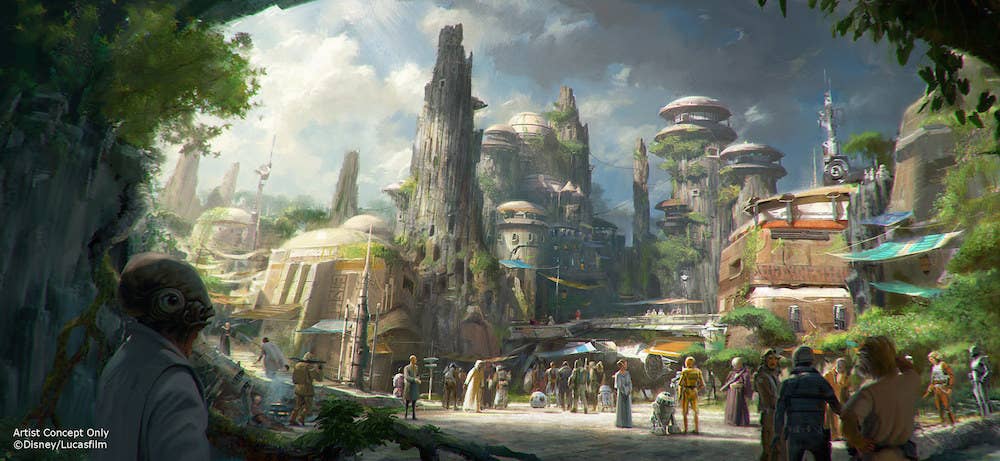 The Star Wars-themed "land" will, according to Iger, represent "a whole new planet" in the Star Wars universe. "[It's] a remote port, one of the last stops before wild space," he said. The stores and restaurants will include its own cantina, and "will be operated by local inhabitants," Iger continued, earning big cheers from the crowd.
The plan is to include two main attractions: One will be centered around a battle between the First Order and the Resistance, the main warring factions in the new Star Wars feature films, starting with Star Wars: The Force Awakens. And the second will put park-goers at the helm of the Millennium Falcon.
Iger did not provide a timetable for when the company would break ground on the Star Wars lands, nor when they would be opening. But fans will likely have to wait for a while before journeying to a galaxy far, far away: A rep for the company told BuzzFeed News that the current plan is to break ground on Disneyland's Star Wars land by the end of 2017. That land will reside where the Big Thunder Ranch is currently located within Disneyland, as well as some areas within the park that are currently off limits to the public. The Disney rep did not, however, have a time table for the Orlando version of Star Wars land.