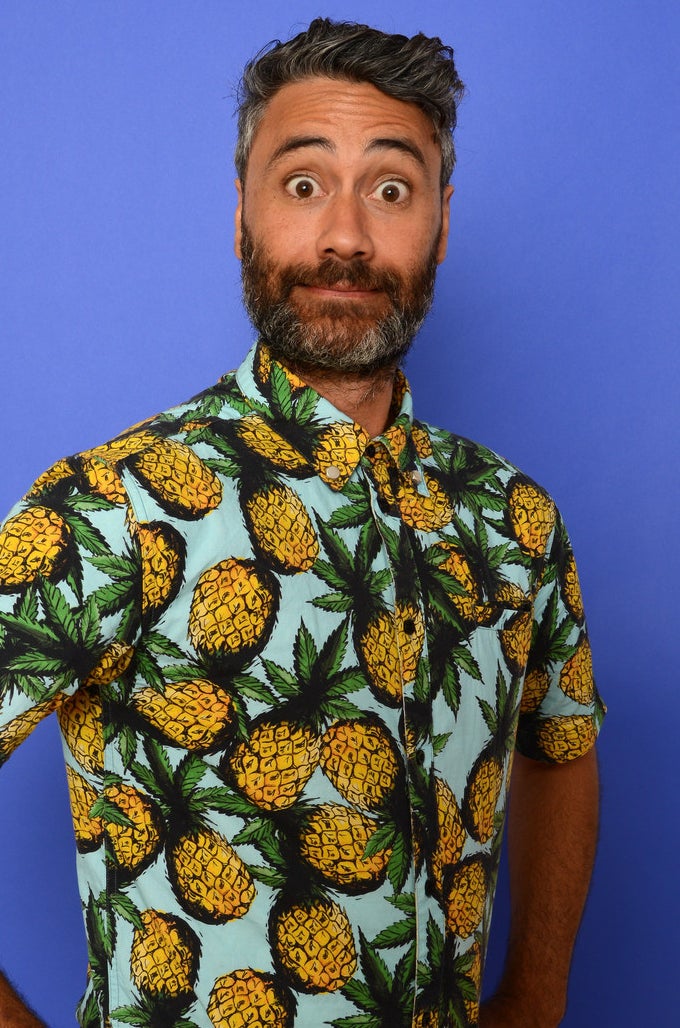 Taika Waititi — a native New Zealand filmmaker and comedian of Maori descent — is negotiating with Marvel Studios to direct Thor: Ragnarok, BuzzFeed News has confirmed. Should he land the job, Waititi would be the first non-white director of a superhero film from Marvel Studios.
The Wrap first reported the news.
Waititi first rose to prominence in Hollywood when his visually striking 2004 short film Two Cars, One Night — about three kids who meet while waiting for their parents in the parking lot of a pub — was nominated for an Oscar for Best Live-Action Short. (You can watch it on YouTube.) Although it struggled to find distribution in the United States, Waititi's coming-of-age comedy Boy was not only the biggest film of 2010 in New Zealand, but the biggest locally-produced movie in New Zealand history. His 2014 mockumentary What We Do in the Shadows, about vampire roommates in New Zealand, has also won a cult following for its absurdist comic sensibility. Most recently, Waititi joined Walt Disney Animation Studios' production of Moana as a screenwriter with directors Ron Clements and John Musker, which could be how he came to the attention of Marvel Studios, which is owned by Disney.
Marvel Studios certainly has a history of hiring out-of-the-box directors: Before 2014's Captain America: The Winter Soldier and next year's Captain America: Civil War, directors Joe and Anthony Russo were best known for their work on TV comedies like Community and Arrested Development. But Waititi, who also helmed episodes of the MTV series The Inbetweeners, is arguably the filmmaker with the least developed resume to take on directing a film from Marvel's blockbuster factory.
Nonetheless, Waititi has spent his life developing an eclectic visual sensibility, also working as an actor, painter, and animator. "I think in this day and age … you need to have a wide range of tools," Waititi said in a 2010 TEDx talk. "Filmmaking, painting, acting, poetry, all that stuff — they're all tools."
And with diversity hiring behind the camera continuing to be a pressing issue for Hollywood productions, Marvel Studios' willingness to look outside conventional avenues for filmmaking talent represents a notable first step in finding a wider range of possible voices to lead the world's most popular feature films.
When reached by BuzzFeed News, a representative for Marvel Studios had no comment.