For the first time in the franchise's 50-year history, Star Trek is featuring a major openly LGBT character: John Cho's character Lt. Hikaru Sulu has a husband and young daughter in Star Trek Beyond, BuzzFeed News has confirmed.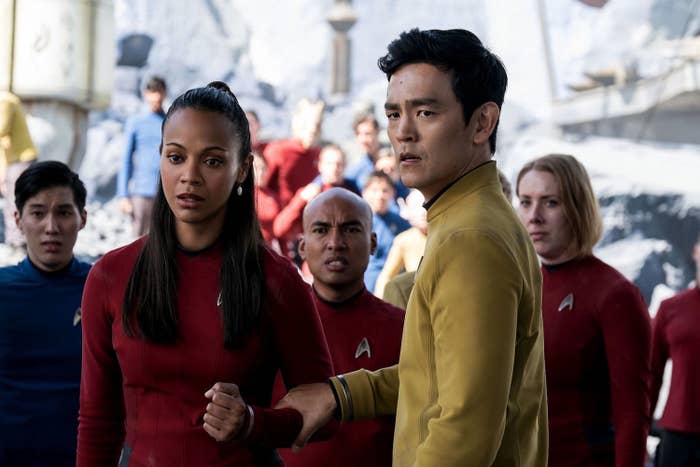 "I liked the approach, which was not to make a big thing out it," Cho told Australia's Herald Sun while in Sydney for Beyond's world premiere on July 7.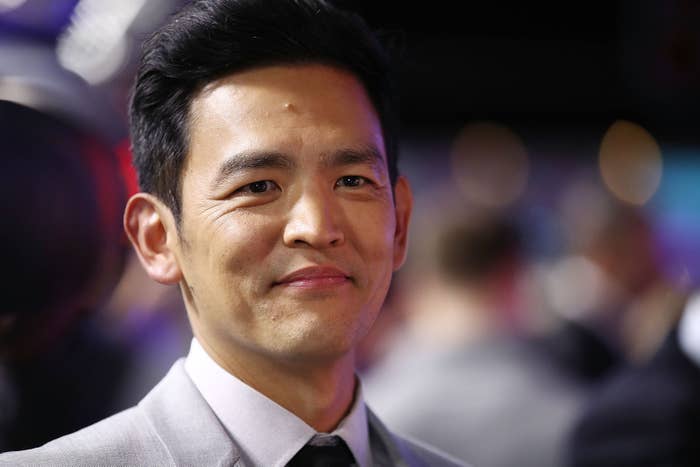 The original actor who played Sulu, George Takei, famously came out in 2005. But in an interview on Thursday with The Hollywood Reporter, Takei said he thought the decision to make Sulu gay was "really unfortunate."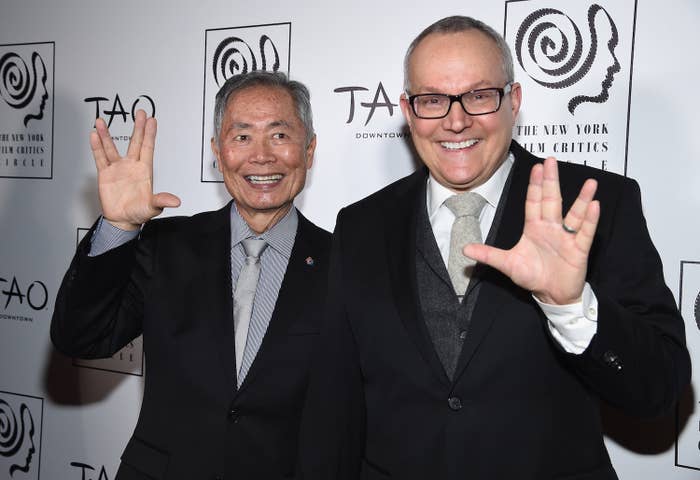 Takei told THR that he actively lobbied Cho and Lin to not make Sulu gay after they had both privately informed him of the decision last year while Star Trek Beyond was in production.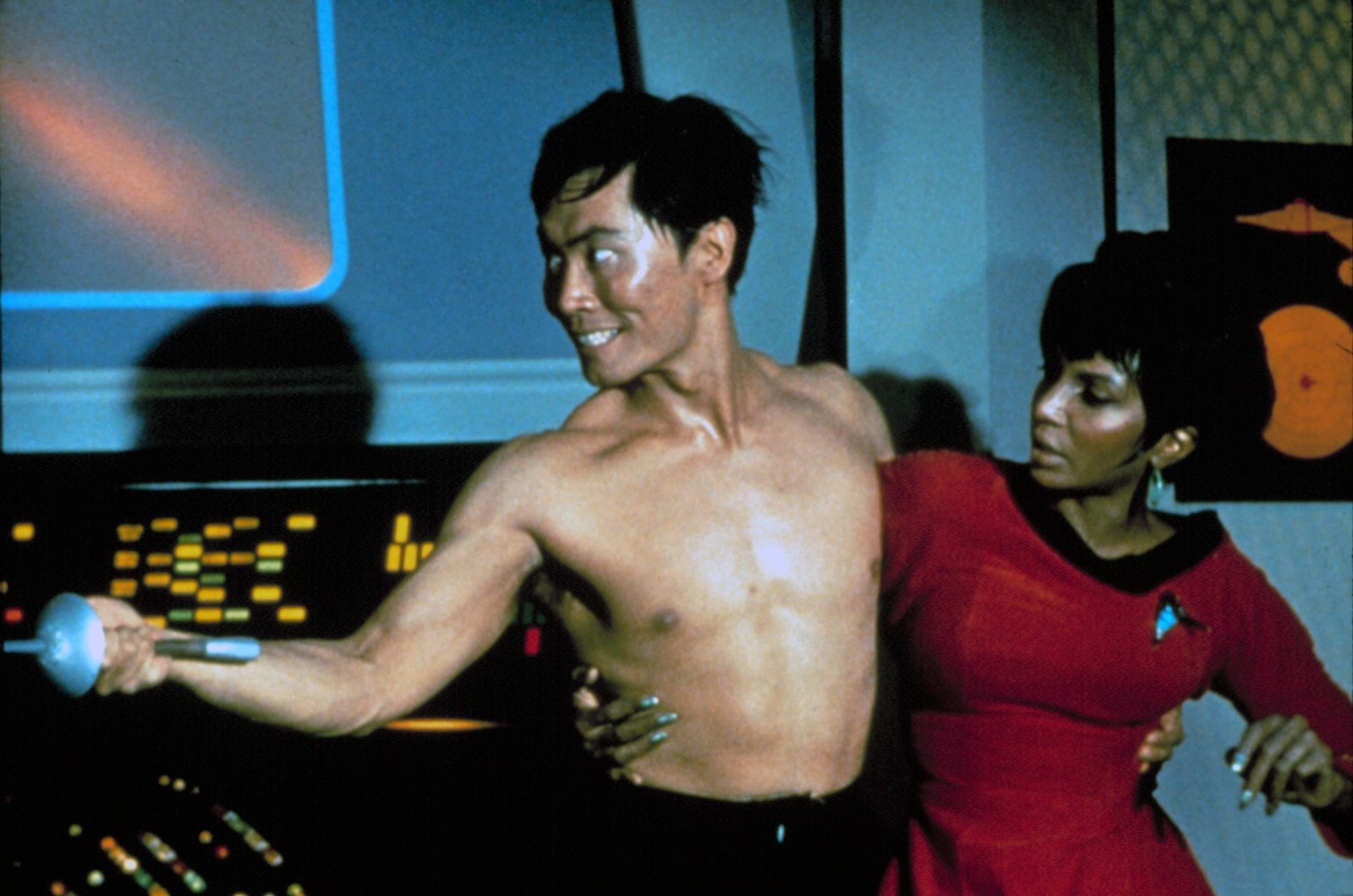 In a statement released on Friday, Pegg said he "respectfully disagreed" with Takei's concerns.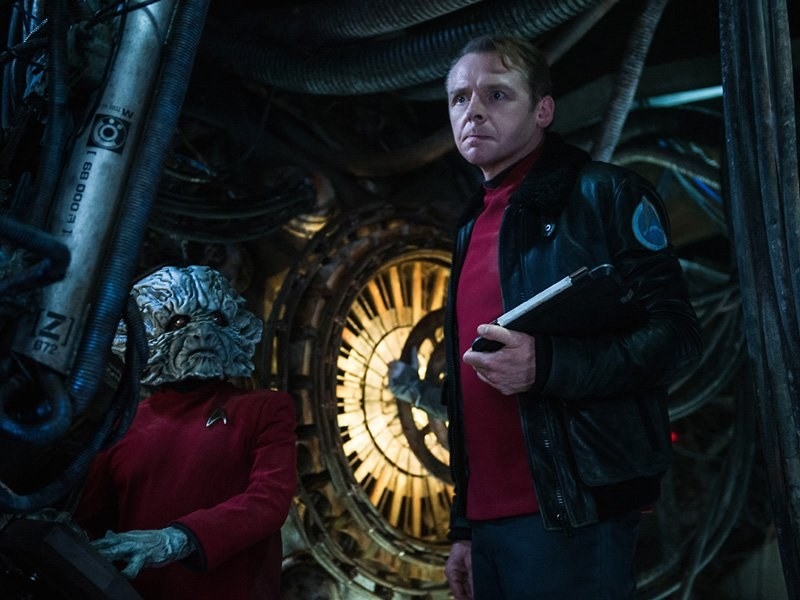 And out actor Zachary Quinto, who plays Spock in the Star Trek reboot movies, told Australian outlet Pedestrian.tv that he was "disappointed by the fact that George was disappointed."
Paramount had no comment. Representatives for Cho and Lin did not respond to a request from BuzzFeed News for a further comment.
Here is Pegg's full statement:
I have huge love and respect for George Takei, his heart, courage and humour are an inspiration. However, with regards to his thoughts on our Sulu, I must respectfully disagree with him. He's right, it is unfortunate, it's unfortunate that the screen version of the most inclusive, tolerant universe in science fiction hasn't featured an LGBT character until now. We could have introduced a new gay character but he or she would have been primarily defined by their sexuality, seen as the 'gay character,' rather than simply for who they are and isn't that tokenism?

Justin Lin, Doug Jung, and I loved the idea of it being someone we already knew because the audience have a pre-existing opinion of that character as a human being, unaffected by any prejudice. Their sexual orientation is just one of many personal aspects, not the defining characteristic. Also, the audience would infer that there has been an LGBT presence in the Trek Universe from the beginning (at least in the Kelvin timeline), that a gay hero isn't something new or strange. It's also important to note that at no point do we suggest that our Sulu was ever closeted, why would he need to be? It's just hasn't come up before. 

I don't believe Gene Roddenberry's decision to make the prime timeline's Enterprise crew straight was an artistic one, more a necessity of the time. Trek rightly gets a lot of love for featuring the first interracial kiss on US television but 'Plato's Stepchildren' was the lowest rated episode ever. The viewing audience weren't open minded enough at the time and it must have forced Roddenberry to modulate his innovation. His mantra was always 'infinite diversity in infinite combinations'. If he could have explored Sulu's sexuality with George, he no doubt would have. Roddenberry was a visionary and a pioneer but we choose our battles carefully. 

Our Trek is an alternate timeline with alternate details. Whatever magic ingredient determines our sexuality was different for Sulu in our timeline. I like this idea because it suggests that in a hypothetical multiverse, across an infinite matrix of alternate realities, we are all LGBT somewhere. Whatever dimension we inhabit, we all just want to be loved by those we love*. I can't speak for every reality but that must surely true of this one. Live long and prosper. 

Simon Pegg, July 2016

*and I ❤️ George Takei
UPDATE
This post has been updated with George Takei's interview with The Hollywood Reporter, and Simon Pegg's and Zachary Quinto's responses to that interview.