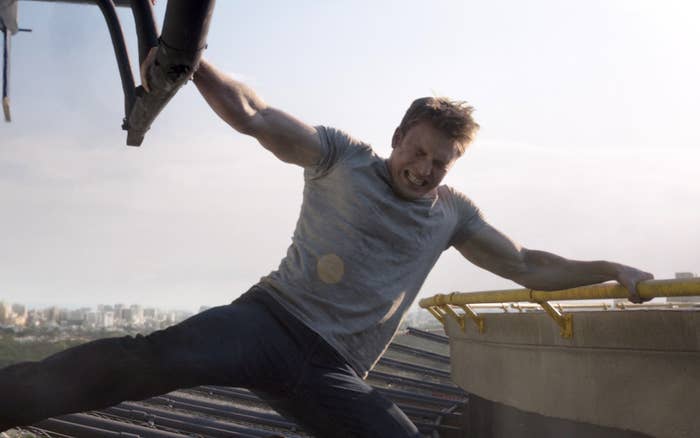 In the great superheroes-battling-superheroes box office battle of 2016, we have a clear winner: Captain America: Civil War debuted with an estimated $181.8 million in the United States and Canada this weekend, easily besting Batman v Superman: Dawn of Justice's $166 million debut in March.
Coupled with the $496.6 million Civil War has amassed internationally since opening in several territories in late April, the Marvel Studios film has already earned a massive $678.4 million worldwide.
Adjusting for ticket price inflation, Civil War's estimated debut makes it the eighth best domesic opening weekend of all time.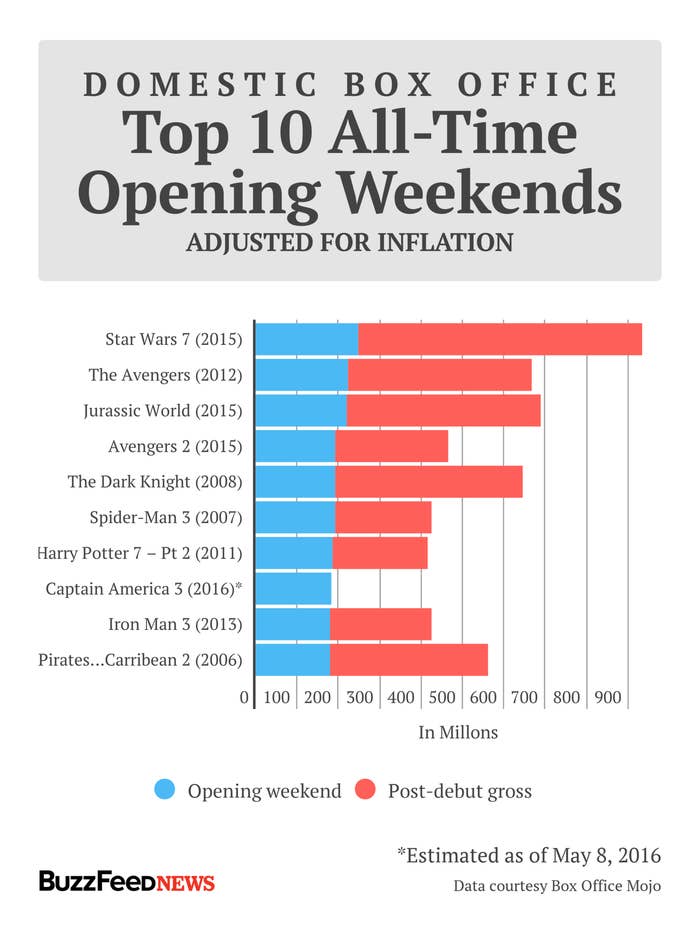 Civil War also surpassed Iron Man 3's record for the best opening weekend for a Marvel Studios movie that is not an Avengers film.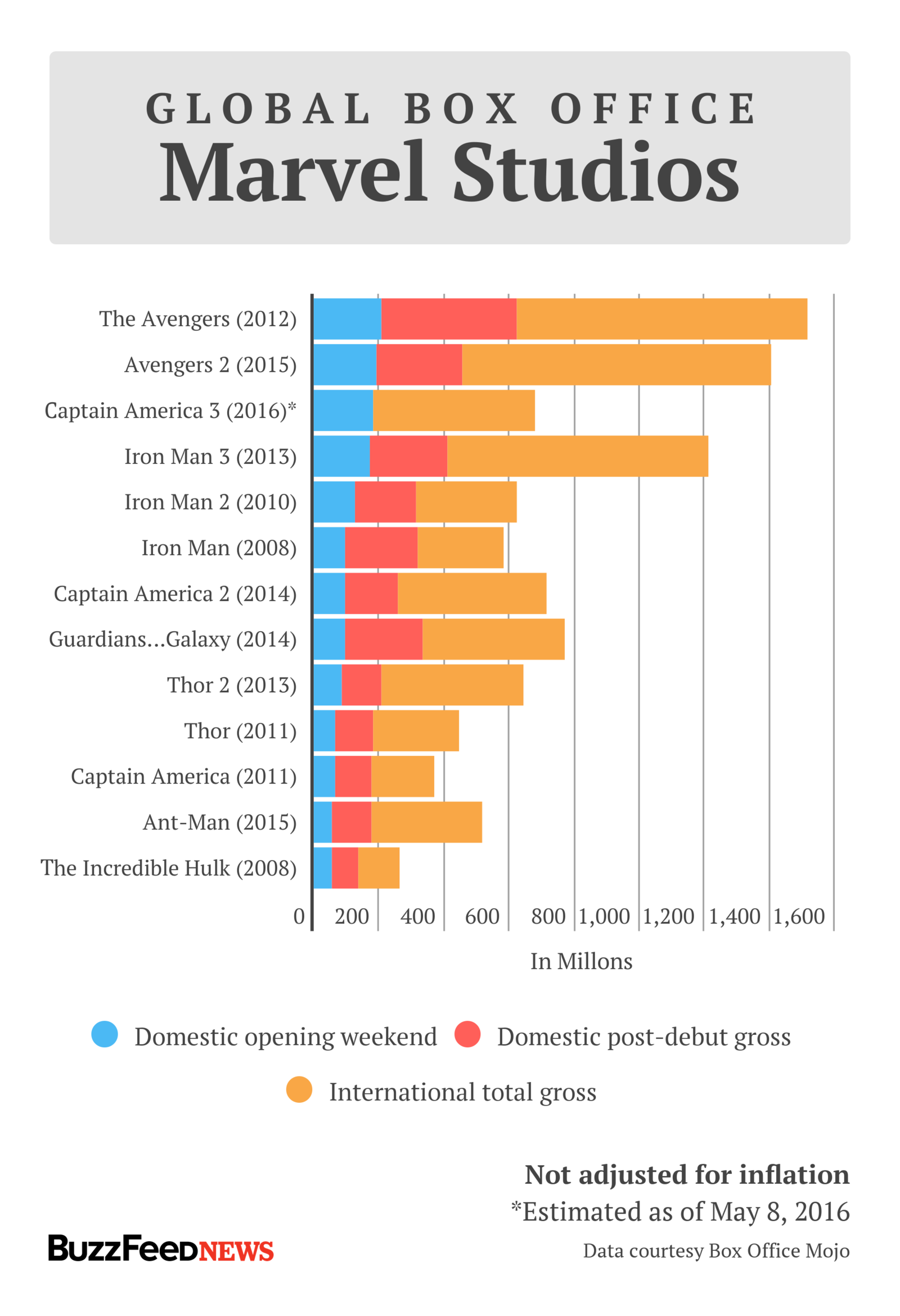 While that distinction is technically true, Civil War co-stars most of the Avengers cast — including Robert Downey Jr. and Scarlett Johansson — as well as marking the long-anticipated Marvel Cinematic Universe debut of Spider-Man, this time played by young British actor Tom Holland (In the Heart of the Sea).
Chadwick Boseman also made his inaugural appearance as T'Challa, aka Black Panther, who will mark Marvel Studios' first black lead superhero when Black Panther opens Feb. 16, 2018.

Indeed, this will be the last time this many superheroes in the MCU will appear together in a single film until Avengers: Infinity War – Part 1 opens in May 2018. Instead, with so many other studios attempting to launch their own cinematic universes, Marvel Studios is expanding its portfolio of superhero movies beyond its core team of original Avengers.
The studio's next two films, in fact, have a much looser connection to the larger MCU: Doctor Strange, starring Benedict Cumberbatch, opens Nov. 4, and Guardians of the Galaxy Vol. 2 opens May 5, 2017. And after Spider-Man: Homecoming opens July 7, 2017, Marvel Studios is aiming for back-to-back films featuring women in title roles for the first time: Ant-Man and the Wasp (with Evangeline Lilly) is scheduled for July 6, 2018, and Captain Marvel (as yet un-cast) is set for March 8, 2019.
While Marvel Studios has not made an outright box office bomb since 2008's The Incredible Hulk, any number of these new titles could fail to connect with audiences, especially as the marketplace only becomes more saturated with superhero movies.
But clearly Marvel Studios executives believe that while bringing established superheroes together in omnibus spectacles like Civil War and the Avengers movies are proven box office gold, the best strategy for long-term success is to keep giving audiences something they haven't seen before.
Here are the estimated top 10 box office figures for Friday to Sunday, courtesy of Box Office Mojo:
1. Captain America: Civil War* — $181.8 million
2. The Jungle Book — $21.9 million
3. Mother's Day — $9 million
4. The Huntsman: Winter's War — $3.6 million
5. Keanu — $3 million
6. Barbershop: The Next Cut — $2.7 million
7. Zootopia — $2.67 million
8. The Boss — $1.8 million
9. Ratchet & Clank — $1.5 million
10. Batman v Superman: Dawn of Justice — $1 million
*Opening weekend