Heartwearming Pictures Of The First Same Sex Couples Allowed To Marry In Cook County, Ill.
Same-sex couples in Cook County, Ill., originally had to wait until June 1 to wed. But on Friday, U.S. District Judge Sharon Johnson Coleman ruled that same-sex couples could marry immediately.
A federal judge ruled that same-sex couples were allowed to marry in Cook County, Ill., on Friday.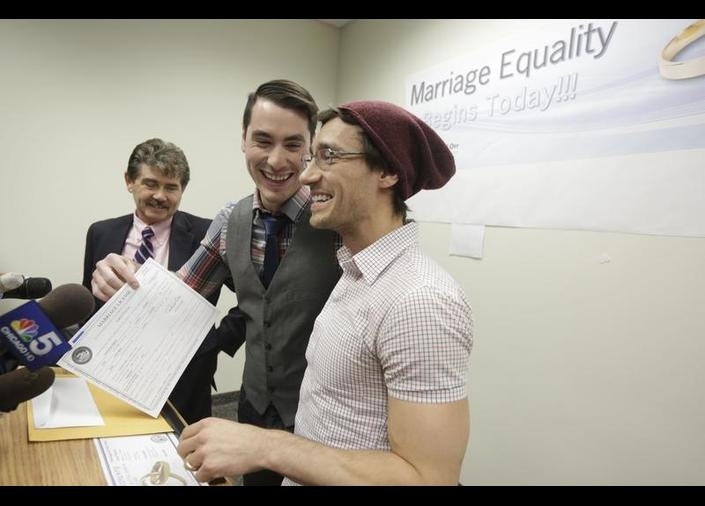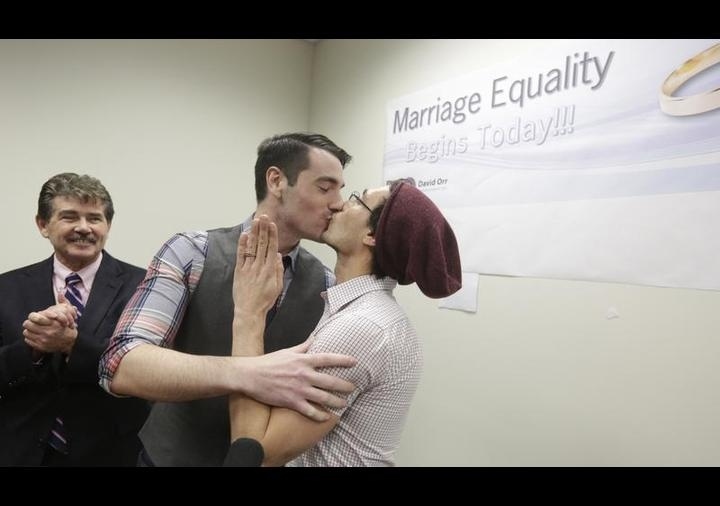 This couple was allowed to marry weeks ago because of a medical exemption; they were the first couple to wed under this law.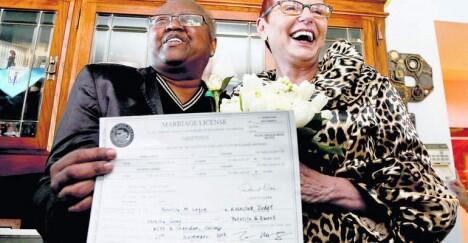 But on Friday, dozens of other couples requested marriage license after a Judge Coleman ruled same-sex marriages could start immediately.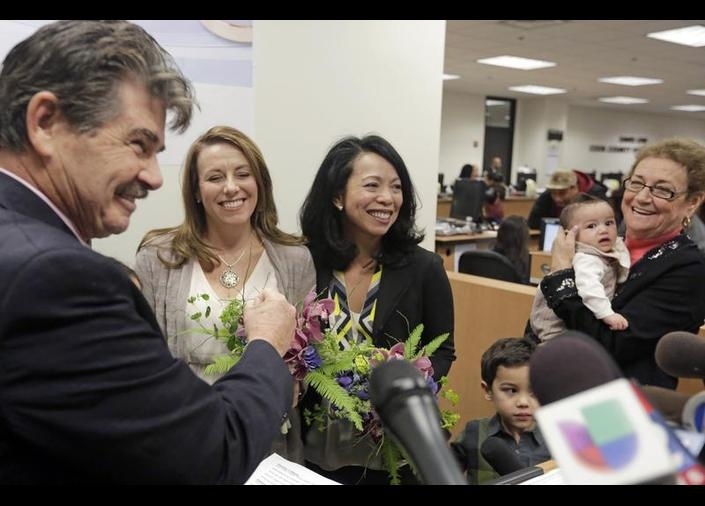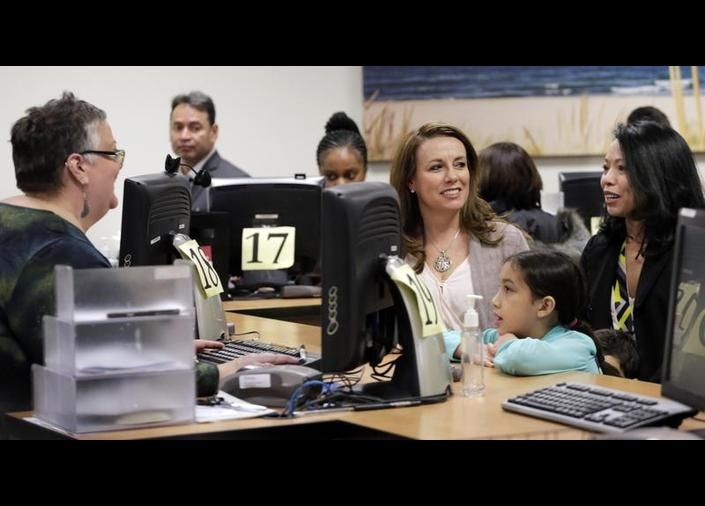 Only the downtown Cook County office began issuing same-sex marriage licenses on Friday, but all city offices will begin issuing licenses on Monday, the Chicago Tribune reports.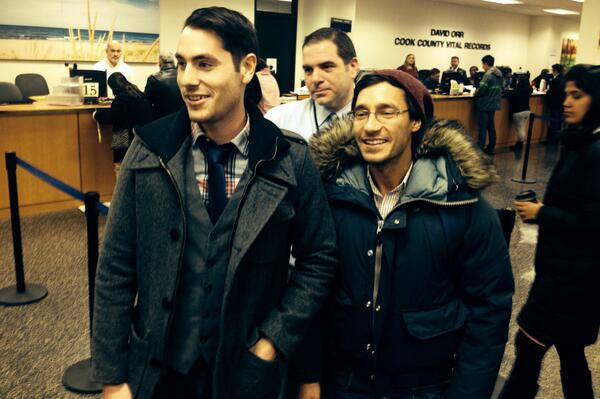 Theresa Volpe and Mercedes Santos, pictured below with their 9-year-old daughter and 5-year-old son, finally wed on Saturday.
Previously, the couple was part of a lawsuit over gay union rights and had testified in Springfield, Ill., on behalf of gay marriage, the Tribune reported.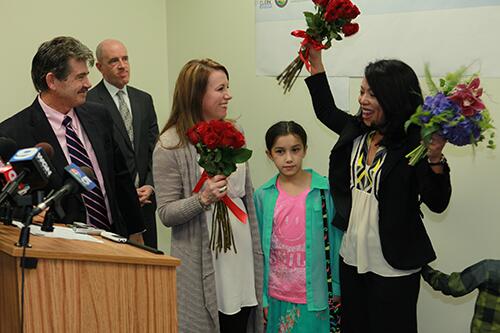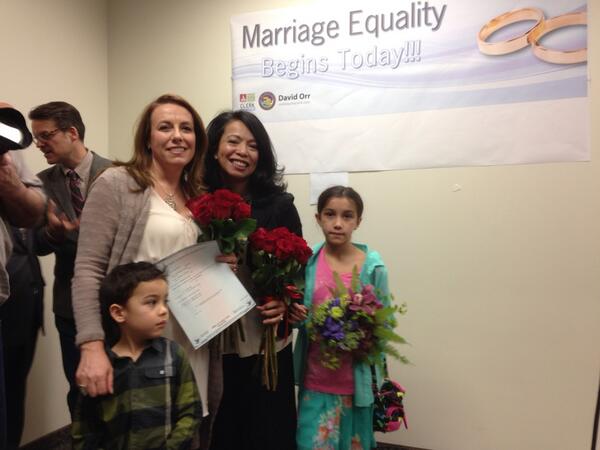 On Saturday, more than 20 same-sex couples got married in the three hours the First Municipal District Marriage and Civil Union Court in downtown Chicago was open, Court Clerk Michele Roberts said.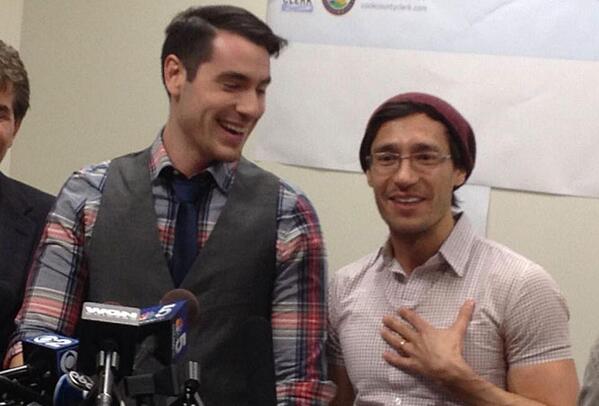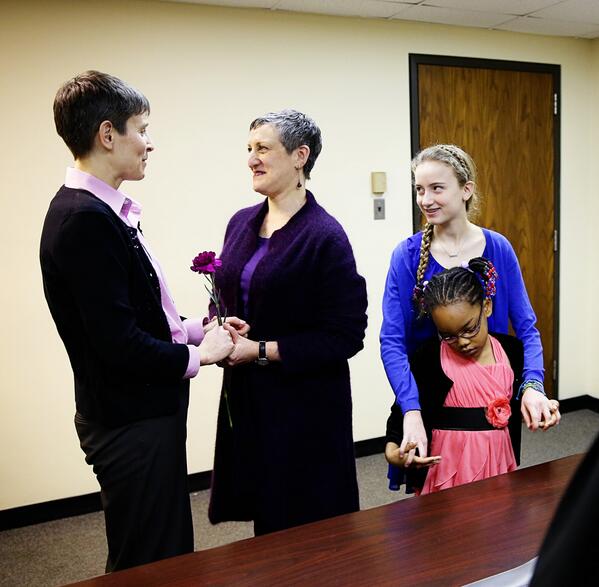 Congratulations to the happy couples!