The 4th Circuit didn't specifically decide if the disqualification language would apply to Rep. Madison Cawthorn, who lost his reelection bid.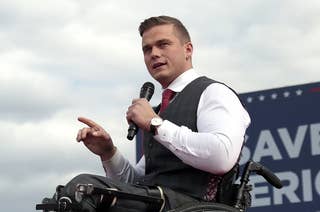 "There's plenty of shit to attack Madison Cawthorn about…without having to stoop to these homophobic stereotypes or tropes," Clay Aiken said.
BuzzFeed News interviewed more than three dozen people as part of an investigation into allegations that Madison Cawthorn harassed women in college.