Tuesday's devastating quake sent survivors scrambling to find shelter and raised the possibility of long-term homelessness for the thousands who lost their homes.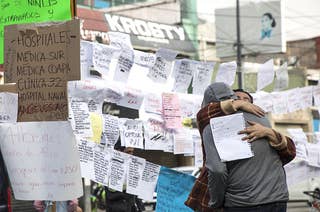 Previously scheduled surgeries were put on hold as medical staff scrambled to attend to the stream of fractures, lacerations, and other trauma suffered by survivors.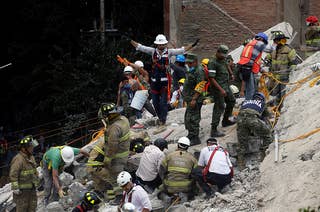 At least 25 people, including 21 children, have already died at the school.