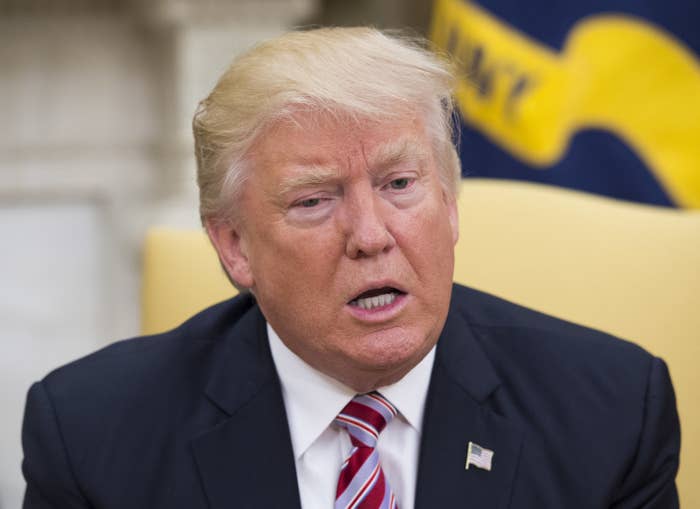 Jessie Liu, a former Justice Department official who served on President Trump's DOJ transition team, will be the president's nominee for US attorney in the District of Columbia, multiple sources familiar with the process tell BuzzFeed News.
The US attorney's office in Washington has long played a leading role in national security investigations and corruption cases against public officials and federal employees. If confirmed, Liu is poised to become an important player in both the local and national law enforcement community.
Given the office's location and its jurisdiction to prosecute government fraud and corruption, local US attorneys have historically enjoyed a close relationship with Main Justice. When former US attorney general Eric Holder recused himself from an investigation into national security leaks, he put two US attorneys in charge: Ronald Machen in DC, and current Deputy Attorney General Rod Rosenstein, who at the time was the top federal prosecutor in Maryland.
Liu would bring experience in the DC US attorney's office as well as DOJ — early in her career she was an assistant US attorney in Washington, and during the George W. Bush administration she worked in the Justice Department in the national security division, as counsel to the deputy attorney general, and as a senior official in the Civil Rights Division.
The White House had been considering Liu for the US attorney job or a seat on the DC federal district court. A lawyer familiar with the vetting said that the FBI is in the midst of a background check on Liu, typically a final step before a nomination is announced.
A White House spokesperson declined to comment.
Until recently, Liu was a partner at the law firm Morrison & Foerster in Washington, where she had a white-collar defense practice and represented companies and people facing government investigations. A spokesperson for the firm said in an email that Liu left about a month ago to join the US Department of Treasury as deputy general counsel.
The US attorney in DC has a broader mandate than other US attorney offices, prosecuting local major crimes — the District doesn't have the equivalent of a district or state's attorney — as well as federal offenses.
Jonathan Jeffress, a former federal defender in Washington who went up against Liu when she was a prosecutor, said he expected the Washington legal community to respond positively to her nomination.
"Everyone around knows her on both sides," said Jeffress, who is now in private practice in DC. "People around DC would be very comfortable with her, as opposed to an outsider."
The District's lone official congressional representative, Rep. Eleanor Holmes Norton, said in a statement that Trump did not consult her about his pick for US attorney. Earlier this week, Norton criticized the president for not consulting her about his first nominee for the DC federal district court, Dabney Friedrich.
"Once again, the Trump Administration has left the District of Columbia out of the process in selecting a particularly important federal official," Norton said. "The Bush Administration particularly recognized the uniqueness of the U.S. Attorney for the District of Columbia and its local impact on D.C. residents and asked my opinion, and even gave me the courtesy of interviewing the candidates. It is critical that D.C. residents are involved in the selection process of federal officials nominated to serve them."
UPDATE
Updated with comment from Rep. Eleanor Holmes Norton and additional information about Liu's employment status.