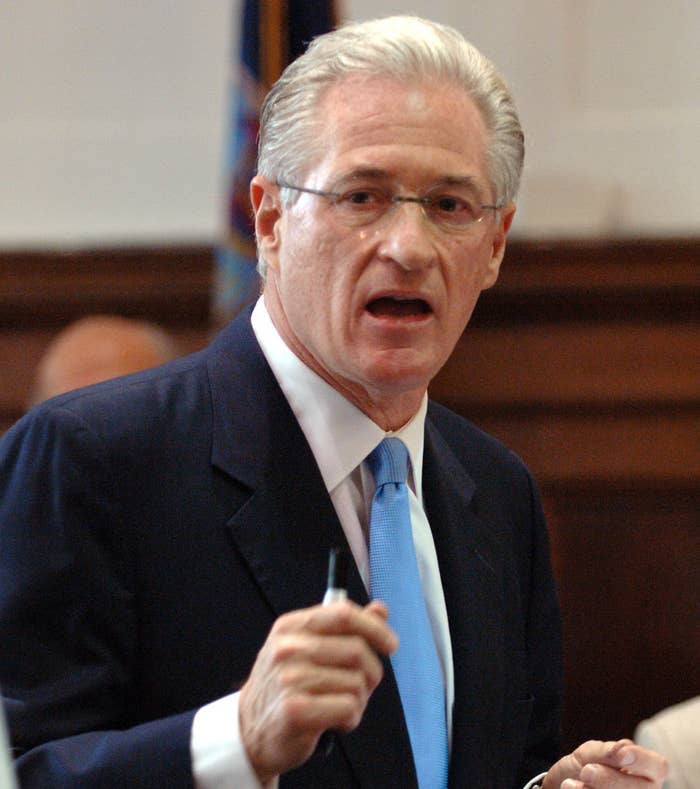 President Donald Trump is reportedly preparing to hire New York attorney Marc Kasowitz as a private attorney to represent him in the federal investigation into Russian influence in the 2016 campaign.

Multiple outlets reported Tuesday evening that Trump had chosen Kasowitz from a short-list that, according to The Washington Post, included some of the nation's premier white-collar defense lawyers. Kasowitz is a co-founder of the New York law firm Kasowitz Benson Torres, where he has a broad litigation practice.
That Trump would turn to Kasowitz is no surprise. Kasowitz has represented Trump and his eponymous companies in a variety of matters for more than 15 years — Trump is the first person listed under "Notable Representations" on Kasowitz's law firm bio page.
Kasowitz's involvement complicates the possibility of Trump nominating former Connecticut senator Joseph Lieberman to be the next FBI director. Lieberman, the reported frontrunner for the FBI job, is a senior counsel at Kasowitz's firm. Federal regulations prohibit federal employees from being involved in matters that relate to someone they've worked with within the past year, a rule that would appear to cover Lieberman's work at Kasowitz's firm.
Lieberman would also likely be covered by an executive order that Trump signed in January that prohibits executive branch appointees from participating in any matter "directly and substantially" related to a former employer for two years. Lieberman could get a waiver from both the regulation and Trump's executive order, but this would no doubt raise concerns about his impartiality in an investigation that's already been the source of numerous controversies.
Any work by private attorneys for the president would be separate from the White House counsel's office. Kasowitz and a representative for his firm did not return requests for comment. The White House also did not respond.
Kasowitz's work on behalf of Trump over the years has included defending Trump University against fraud claims filed by the New York attorney general's office; successfully arguing that a New York judge should keep records sealed related to Trump's 1990 divorce from Ivana Trump; and unsuccessfully suing a reporter who wrote a book about Trump in which he questioned the real-estate mogul's star's net worth.
Most recently, Kasowitz has been in court in New York arguing that Trump should be entitled to immunity in a civil suit filed by a former contestant on The Apprentice, who claimed she was sexually assaulted by Trump and that he defamed her by calling her a liar.
During the campaign, Trump turned to Kasowitz to attack unfavorable media coverage. In early October, the New York Times reported that Kasowitz had written threatened the newspaper with legal action if it published information about Trump's 1995 income tax returns. The paper ran the story, and no lawsuit was filed.
Later that month, it was Kasowitz who wrote a letter to the New York Times demanding a retraction and an apology after the paper published a story about accusations by two women that Trump had inappropriately touched them. In the letter, Kasowitz wrote that if the paper didn't comply, Trump would have "no option but to pursue all available actions and remedies." The Times stood by the story, and no lawsuit was filed.
Kasowitz is also representing Russia's largest state-run bank in litigation that Trump is not involved in.