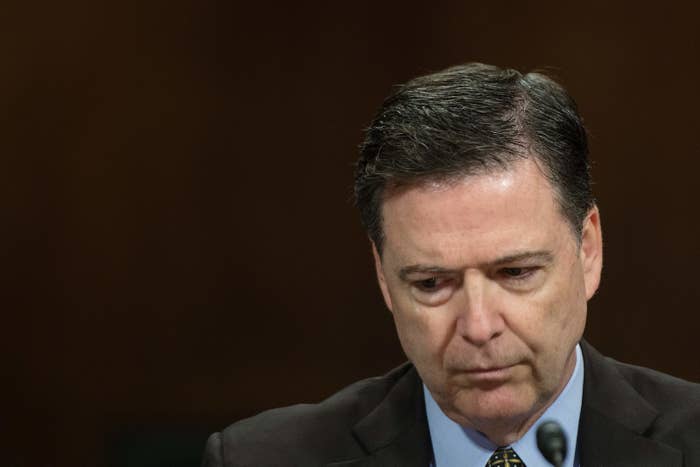 FBI Director James Comey testified on Wednesday that the Russian government is still involved in American politics.
Comey didn't offer any details about the extent of ongoing Russian interference in US politics, but he did say that Russia presented "the greatest threat of any nation on Earth" to the US democratic process, given "their intention and capability."
The US intelligence community concluded that the Russian government interfered in the 2016 election, and that Russian President Vladimir Putin ordered an "influence campaign" in support of President Donald Trump. At an FBI oversight hearing before the Senate Judiciary Committee on Wednesday, Sen. Lindsey Graham asked Comey if it was "fair to say" that Russia was still involved in American politics, to which Comey replied, "Yes."
Comey said there was no evidence that Russia made changes to US vote tallies in the 2016 election, but that there were efforts to interfere with registration systems. Asked by Graham if it was fair to say that Russia would attempt to interfere with US votes in the future, Comey replied, "I think that's fair."
Comey earlier in the hearing testified that the Russian government was involved in efforts to hack US companies, in addition to US political institutions.
The Senate Judiciary Committee is holding a hearing next week on Russian influence in the 2016 election, with former acting attorney general Sally Yates and former national intelligence director James Clapper scheduled to testify.