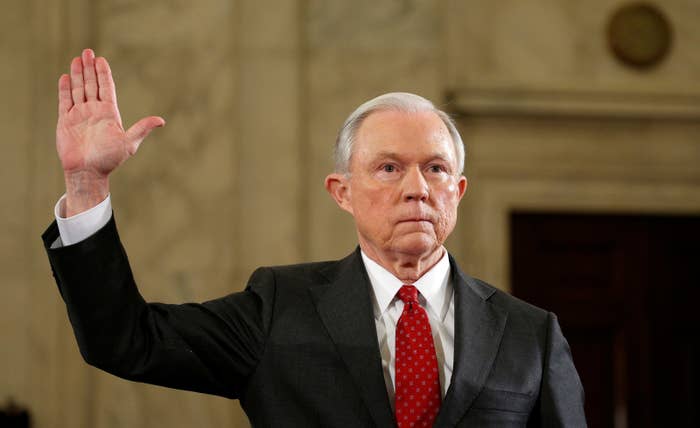 WASHINGTON — Sen. Jeff Sessions said during his confirmation hearing on Tuesday that if confirmed as US attorney general, he would recuse himself from any investigation into former Secretary of State Hillary Clinton's emails or the Clinton Foundation.
Senate Judiciary Committee Chairman Chuck Grassley had asked Sessions about Sessions' criticism during the presidential campaign of Clinton's use of a private email server when she led the State Department and the activities of the Clinton family's foundation.
Sessions responded that some of his comments "could place my objectivity in question." Recusing from any investigation into Clinton's activities would be the most appropriate approach, he said, "because we can never have a political dispute turn into a criminal dispute."
Trump during the campaign called for a criminal investigation into Clinton's handling of her emails, and chants of "lock her up" were a regular feature of Trump's rallies. Sessions was an early supporter of Trump and has been a close advisor.
Rhode Island Sen. Sheldon Whitehouse asked Sessions if he ever joined in the "lock her up" chants. Sessions replied that he did not, although he remembered hearing them at rallies.
This is a developing story. Check back for updates and follow BuzzFeed News on Twitter.