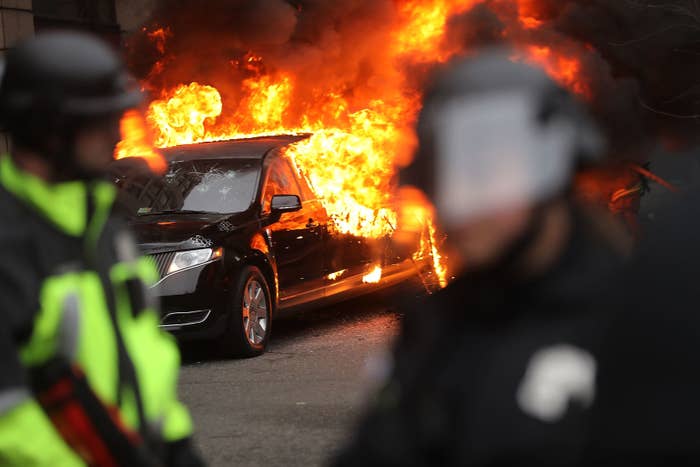 At least 217 people were arrested Friday during protests in Washington, DC, after Donald Trump was inaugurated president of the United States.
That was up sharply from earlier in the day, when more than 90 people had been arrested after members of "an organized group" set off flares and vandalized property during protests against Donald Trump's inauguration ceremony in Washington, DC, on Friday, police said.
Protesters were marching toward the National Mall as they clashed with police.
A limousine was set on fire below the Washington Post office.
The limo was "abandoned" earlier when it was damaged by protesters, DC fire officials told BuzzFeed News.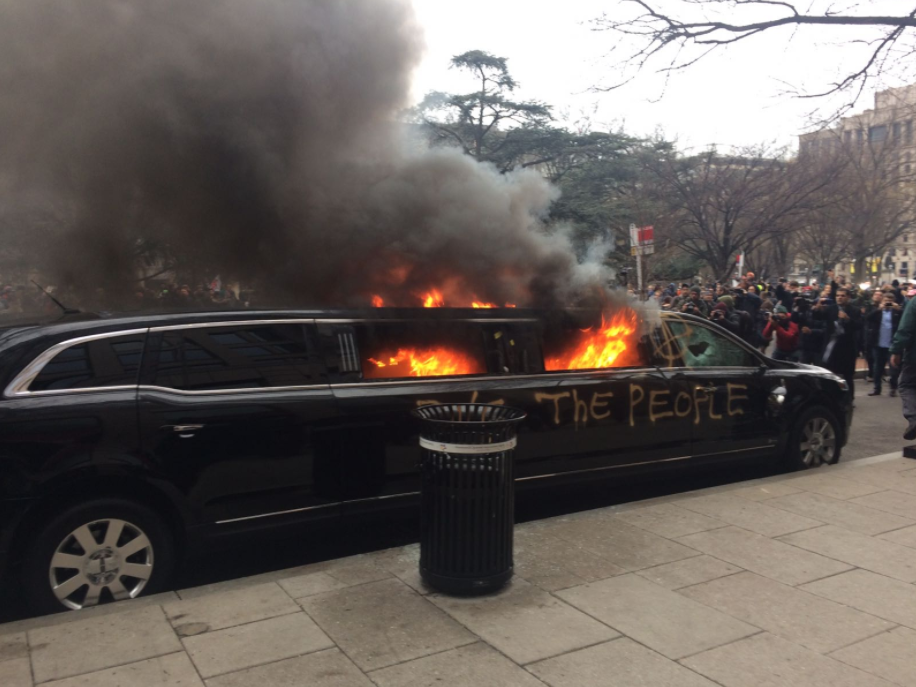 A police officer told BuzzFeed News that they were deploying stingball grenades.
Pink smoke appeared and loud bangs could be heard as people ran to take cover.
Police said "numerous" people were arrested and charged with rioting.
Scenes of chaos were captured as large groups of people ran through the streets.
Several people were seen being arrested by police.
Police formed a blockade urging people to stay back.
Some broke the glass windows of a Bank of America building.
Other storefronts were also vandalized.
Police used pepper spray against demonstrators.
A smoke bomb was also set off during the rioting.
Protesters created a trash fire in the middle of a street.
Perpetual presidential candidate, self-described anarchist, and performance artist Vermin Supreme confronted police during protests.
One person was carried away in a stretcher. An officer was overheard saying the individual had been trampled.
Protesters alleged they were teargassed and pepper-sprayed by police.