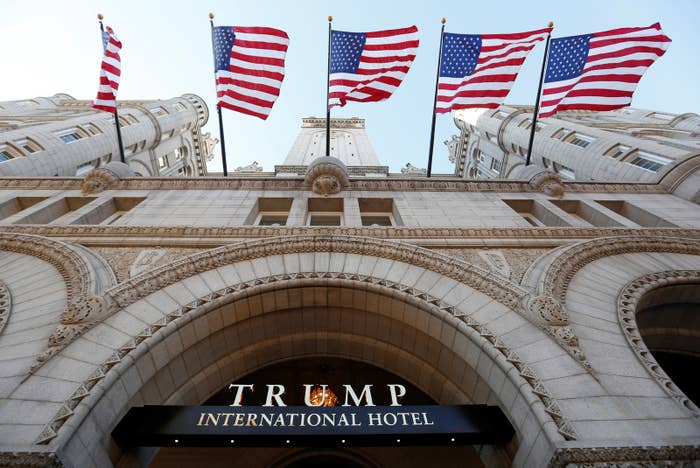 The Pennsylvania man arrested in May on firearms charges at the Trump International Hotel in Washington came back to DC on Thursday — a violation of his release order — and posted photos to Facebook of newspaper headlines about Wednesday's shooting at a GOP baseball practice in Alexandria, Virginia, next to a black bag with unknown contents, according to a prosecutor in the case.
The prosecutor also said the defendant, Bryan Moles, left a "menacing" voicemail for a female witness after he was released from jail.
A judge on June 2 had agreed to release Moles until his next court appearance, subject to monitoring and treatment conditions. Assistant US Attorney Michael Friedman filed papers this week asking the judge to withdraw that order and take Moles back into custody, citing the threatening voicemail and the Facebook posts, as well as the fact he was recently charged with destroying property at a Veterans Affairs facility in Georgia.
US District Judge Robin Meriweather granted the government's request on Thursday afternoon, revoking Moles' release and ordering a screening to determine if Moles is competent to stand trial.
Moles' attorney declined to comment. Moles is facing a federal charge of unlawful possession of a firearm, and a charge under DC law of unlawful transportation of a firearm. The federal charge carries a maximum penalty of 10 years in prison, and the DC charge carries a one-year maximum.

Friedman notified the judge on Wednesday of several recent developments that the government believed warranted taking Moles back into custody. He said that Moles left a disturbing voicemail message on June 5 for a female witness who had been referenced in the earlier charging papers. The filing this week did not name the witness or describe her relationship to Moles.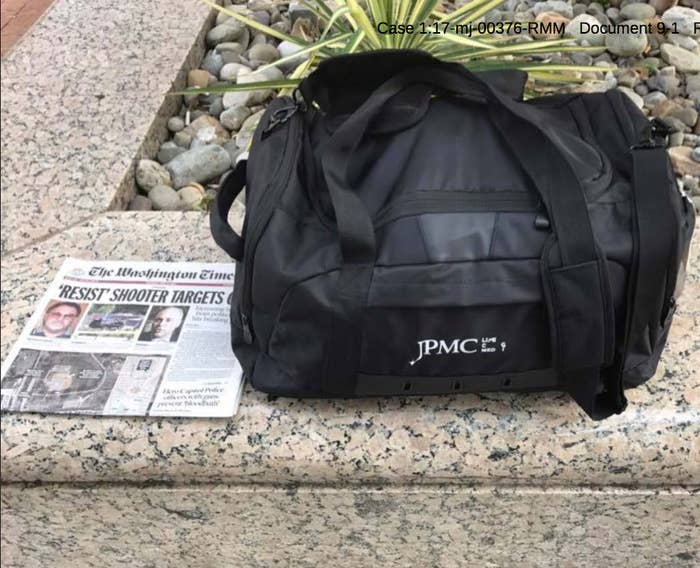 The government's papers included this quote from the message: "My girl is fucking ready to die. She's ready for life after death. And I suggest you listen to that fucking album next ... My girl, I want you to listen to that fucking album, because you're done with ready to die, you're ready to die. And you have. It's time for life after death. That's me and you, starting in Atlanta, this fucking week. I need to see you, girl, I need your touch."
On Thursday, Friedman filed a supplement with the court about Moles returning to Washington and about his Facebook posts on the Alexandria shooting, along with other concerning images.

On June 10, Friedman said that Moles was charged with tampering with a sprinkler system at a Veterans Affairs facility, which caused damage to his room and other personal property. He was then discharged from the facility on June 12 "after having willfully failed to comply with his medical treatment," in violation of his release conditions, according to the government.
"These violations demonstrate that there are no pretrial release conditions that will assure the defendant will not pose a danger to the safety of any other person or the community," Friedman wrote. He noted that one of Moles' family members had expressed concern that Moles might pose a danger to himself.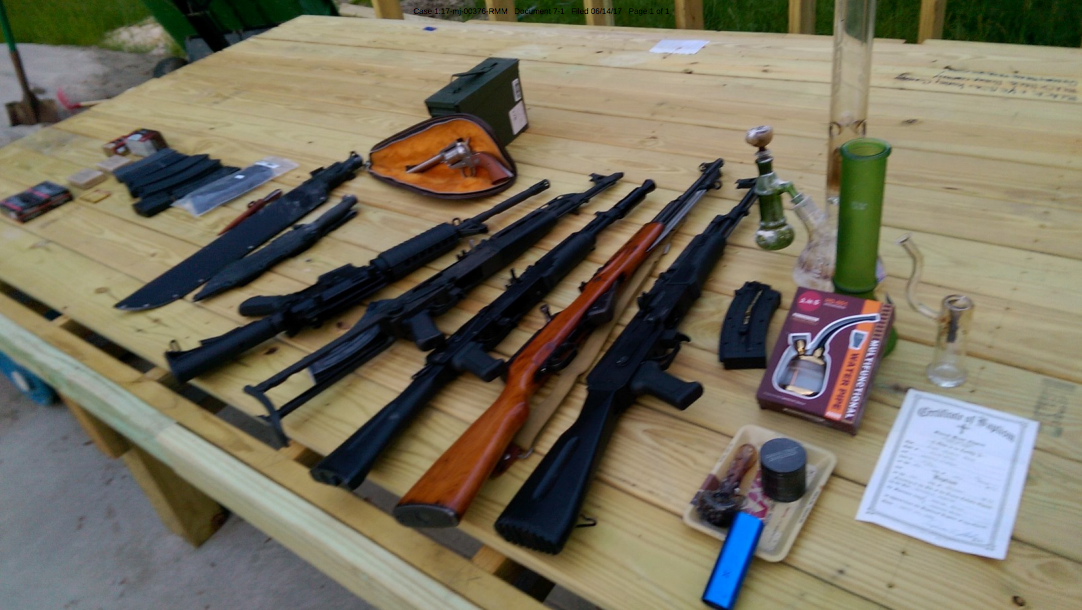 Moles was arrested on May 31 after allegedly checking in to the Trump Hotel with two firearms in his car — a handgun and a semi-automatic rifle. Before arriving in DC, police said that he left voicemails with an acquaintance saying that he was coming to Washington to meet with President Trump, and that he would go to the White House and stay there until he met with the president. According to police, Moles said that his goal was to bring down the pharmaceutical industry.

One of the conditions of release ordered by Meriweather was that Moles give up any guns he had at his home in Pennsylvania. According to the government's court filings this week, officers recovered a number of weapons, including five long firearms, a machete, and ammunition.
Moles' next court appearance in US District Court for the District of Columbia is scheduled for June 22.
UPDATE
Updated with new information about the order on Thursday revoking Bryan Moles' release.