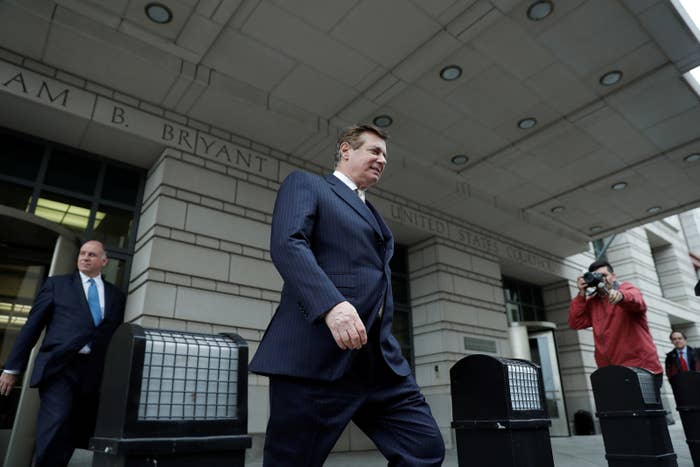 President Donald Trump's former campaign chair Paul Manafort is going to trial nine months after he was first hit with criminal charges out of special counsel Robert Mueller's investigation.
Jury selection starts Tuesday in Manafort's case in federal court in Alexandria, Virginia. Special counsel prosecutors have secured multiple guilty pleas since Mueller was appointed last spring to probe Russian interference in the 2016 presidential election, but this is the first time one of their cases is going before a jury.
Manafort isn't charged in connection with the several months he spent running Trump's campaign in the summer of 2016. He's facing five counts of filing false income tax returns, four counts of failing to report foreign bank accounts, five counts of bank fraud conspiracy, and four counts of bank fraud. The judge in his other case in Washington, DC, issued a gag order restricting what Manafort and his lawyers can publicly say about his case, but he's maintained his innocence. After Manafort's former codefendant and business partner Rick Gates pleaded guilty in February, Manafort released a statement saying Gates' deal with Mueller's office "does not alter my commitment to defend myself against the untrue piled up charges."
Manafort has fought the charges in Alexandria and DC, with no success. The judges in both cases rejected his challenges to the validity of Mueller's authority and his lawyers' efforts to suppress evidence that was seized from his storage unit and his home in Virginia. And in Virginia, US District Judge T.S. Ellis III denied Manafort's request to move the trial to Roanoke, Virginia, and to postpone the trial until after the DC case.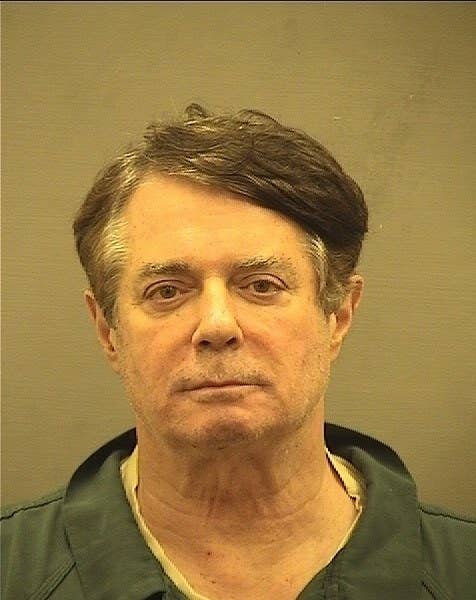 Manafort made his first appearance last week before a pool of potential jurors in Alexandria wearing a suit — the jury won't know that Manafort has been in jail since mid-June, when US District Judge Amy Berman Jackson ordered him held after prosecutors presented new allegations that Manafort had attempted to interfere with potential witnesses.
Things are happening out of order. A grand jury first indicted Manafort in late October in the District of Columbia, but that trial isn't scheduled to start until September. Instead, Manafort is first going to trial in the US District Court for the Eastern District of Virginia — also known as the "rocket docket," for how fast cases move through — where he was charged in February. He was offered the opportunity to merge the two cases in DC, but declined the offer.
The charges
Prosecutors say that Manafort, with help from Gates, laundered more than $30 million to hide profits he earned from his work overseas — money that he allegedly kept in unreported foreign bank accounts and failed to include in his tax returns.
Starting in 2006, Manafort and his lobbying and consulting companies were hired by the pro-Russia Party of Regions. His work included advising former Ukrainian president Viktor Yanukovych, who was elected in 2010. According to the indictment, Manafort is accused of wiring millions of dollars from overseas accounts to fund what prosecutors characterized as a "lavish lifestyle." The money allegedly went toward a range of personal expenses, from antique rugs and Range Rovers to landscaping and real estate.
Manafort is charged with using money from overseas accounts to buy property, fraudulently obtaining loans by misrepresenting how he earned his money and the extent of his financial liabilities, and borrowing money against property for uses that he didn't disclose when he applied. In charging papers, prosecutors said there was evidence of doctored documents, where Manafort and Gates would change financial statements submitted as part of a loan application to make it seem as though Manafort was earning more money.
The stakes
Bank fraud is the most serious of the charges, carrying a maximum penalty of 30 years in prison. The tax charges have maximum penalties of three years in prison, and the counts for failure to report foreign bank accounts have maximum penalties of five years in prison.
Manafort is likely facing less time than that, but the stakes for him are still high. In a February court filing, prosecutors estimated that the advisory sentencing guidelines range on the tax charges would be 97 to 121 months in prison and on the bank fraud charges it would be 51 to 63 months in prison.
The judge
US District Judge T.S. Ellis III is presiding over the case. He's been on the bench since 1987 and took senior status — meaning he can take on a reduced caseload — in 2007. Ellis runs a no-nonsense courtroom, admonishing lawyers to keep their arguments brief, but he's also known for off-the-cuff jokes and digressions about his years as a lawyer and as a judge. He sometimes stands instead of sits, saying it's good for his back.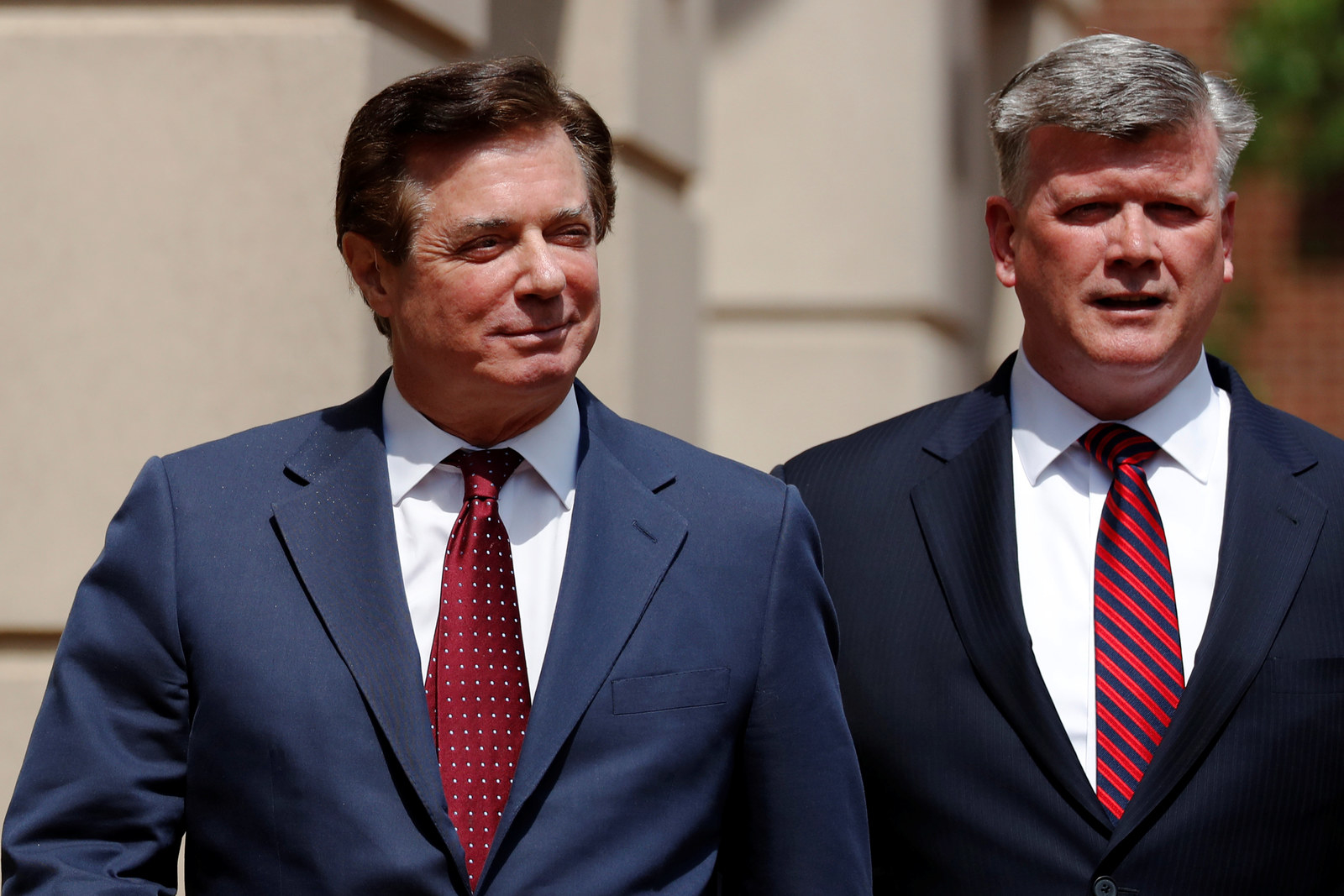 Manafort's lead attorney is Kevin Downing, who left his partnership at the law firm Miller & Chevalier and struck out on his own a few weeks after becoming Manafort's lead attorney. Downing previously spent years in the Tax Division of the Justice Department. Manafort's other lawyers also served in the Justice Department's Tax Division before going into private practice — Tom Zehnle, also a former Miller & Chevalier partner; Richard Westling, a member of the law firm Epstein Becker & Green; and Jay Nanavati, a lawyer at Kostelanetz & Fink.
Multiple lawyers from Mueller's office have been involved with Manafort and Gates' case since last year, but three have played a primary role in the pretrial proceedings in Virginia: Greg Andres, a former federal prosecutor who then went into private practice as a white-collar defense lawyer; Andrew Weissmann, a former head of the Justice Department's criminal fraud section; and Brandon Van Grack, a former prosecutor in the Justice Department's national security division. They're joined by assistant US attorney Uzo Asonye, who serves in the US attorney's office in Alexandria — Ellis made a point of suggesting Mueller's office work with a lawyer familiar with the Virginia court.
The jury
Ellis said he plans to seat 16 jurors — meaning there will be four alternates who will step in if a juror needs to be excused. Ellis denied the lawyers' request to use an extensive written questionnaire to vet jurors, saying he would do the questioning himself in court.
The witnesses and evidence
The government expects to take about two weeks to present its case to the jury — at a recent hearing, when Asonye said they might need three weeks instead, Ellis urged them to reconsider.
Prosecutors said they hadn't planned on releasing their list of potential witnesses, telling Ellis that doing so would not be typical. Ellis ordered them to make it public, saying that this wasn't a typical case. The government filed its witness list on July 27. It features 35 names, including five witnesses who were granted a limited form of immunity after they invoked their Fifth Amendment right against self-incrimination — according to multiple media reports and publicly available information, the witnesses appear to work for various financial institutions with ties to Manafort.
Manafort last week asked the judge to exclude more than 50 government exhibits from the trial, all having to do with the extent of his work for Yanukovych. Manafort has argued that the evidence isn't relevant to the financial crimes he's charged with, and could prejudice the jury, given Yanukovych's controversial tenure in Ukraine. Prosecutors have said the evidence is needed to show how Manafort earned his money overseas. Ellis is expected to rule before the trial begins.