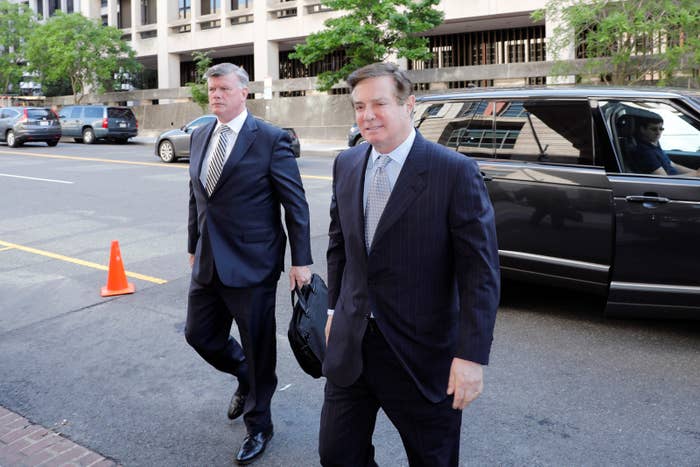 A federal judge in Washington, DC, on Thursday denied Paul Manafort's challenge to the seizure of evidence from his storage unit, finding that agents were allowed to look inside the storage unit before they got a search warrant because they had permission from a person on the lease.
Manafort is pursuing motions to suppress evidence taken from the storage unit and his home in Virginia in both of the criminal cases brought against him by special counsel Robert Mueller's office — one in DC and one in Alexandria, Virginia. This is the first ruling on the suppression motions; the judge in Virginia is scheduled to hear arguments later this month.
US District Judge Amy Berman Jackson wrote that the initial search of the unit by FBI agents before they got a search warrant — and before they opened boxes or actually took evidence — was lawful because the agents got consent from a person listed as a lessee for the unit; that individual had been an employee of Manafort's. Even if the initial search was unlawful, Jackson wrote, the seizure of evidence later on was still lawful because a judge granted the search warrant based on an affidavit that laid out why investigators believed Manafort was engaged in criminal activity.
The judge also rejected Manafort's arguments that the search warrant was too broad, finding that it instructed agents to look for evidence that directly related to the alleged criminal activity described in the search warrant affidavit to the judge.
A spokesperson for Manafort declined to comment. Manafort has been incarcerated at the Northern Neck Regional Jail in Warsaw, Virginia, since June 15, when Jackson concluded he could no longer be free pending trial in light of new allegations that he attempted to influence potential witnesses. Manafort's trial in DC is scheduled for September; his trial in Virginia is set to start next month.