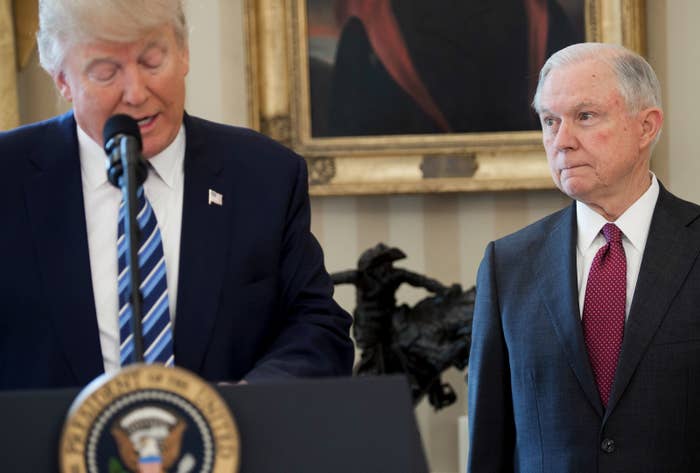 Native American tribes are pushing for a bigger role in the selection of US attorney nominees under the Trump administration.
In early June, the United Tribes of North Dakota — an association of five federally recognized tribes — passed a resolution demanding inclusion in decisionmaking about US attorney candidates. The National Congress of American Indians, inspired by the North Dakota tribes, adopted similar language two weeks later. Both resolutions are the first of their kind, according to tribal leaders.
Native Americans experience higher rates of violent crime compared to the national average, according to US Department of Justice studies. US attorney offices have jurisdiction over major crimes on reservations, and tribes in the past have been concerned about the extent of resources dedicated to Indian Country prosecutions and the rates at which federal prosecutors decline to pursue cases.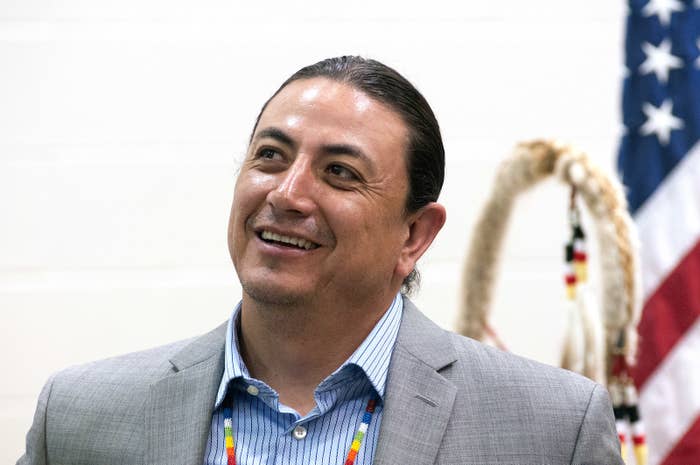 "This is a job that's not some political reward, and that's what it sometimes feels like," Dave Archambault II, chairman of the Standing Rock Sioux Tribe, one of the North Dakota tribes, told BuzzFeed News. "For us it's more than just a political reward, it's a job, and it has to do with safety and security of our nations and our families."
Whether and to what extent White House officials and senators will involve tribes remains to be seen. Some senators in states with large swaths of Indian Country say they already consult with tribes, but the resolutions call for a more active role in the selection process. Tribes opposed to construction of the Dakota Access Pipeline were dismayed at the Trump administration's support for the project, and one tribal leader cited the breakdown in relations over the pipeline as one reason for the push on US attorneys.
The North Dakota resolution has already spurred action, although it passed after vetting for the state's US attorney slot was well underway. On July 7, North Dakota tribal leaders met with two US attorney candidates — former North Dakota lieutenant governor Drew Wrigley, who previously served as the state's US attorney, and Clare Hochhalter, the chief of the criminal section of the US attorney's office. President Trump has not yet announced a nominee.
A White House spokesperson referred questions about the tribes' requests to the Justice Department, which is managing the US attorney selection process. A Justice Department spokesperson declined to comment. In April, Attorney General Jeff Sessions announced new initiatives to combat crime on Indian reservations, including "listening sessions" with tribal law enforcement officials and tribal leaders.
The federal government prosecutes felony crimes on Native American reservations when either the victim or the perpetrator is Native American. According to the Justice Department, 50 of the 94 US attorney offices nationwide have responsibility for some part of Indian Country. The latest statistics available show that federal caseloads in Indian Country in 2015 ranged from a handful to hundreds, with most concentrated in states with large reservations, including Arizona, Montana, New Mexico, North Dakota, and South Dakota.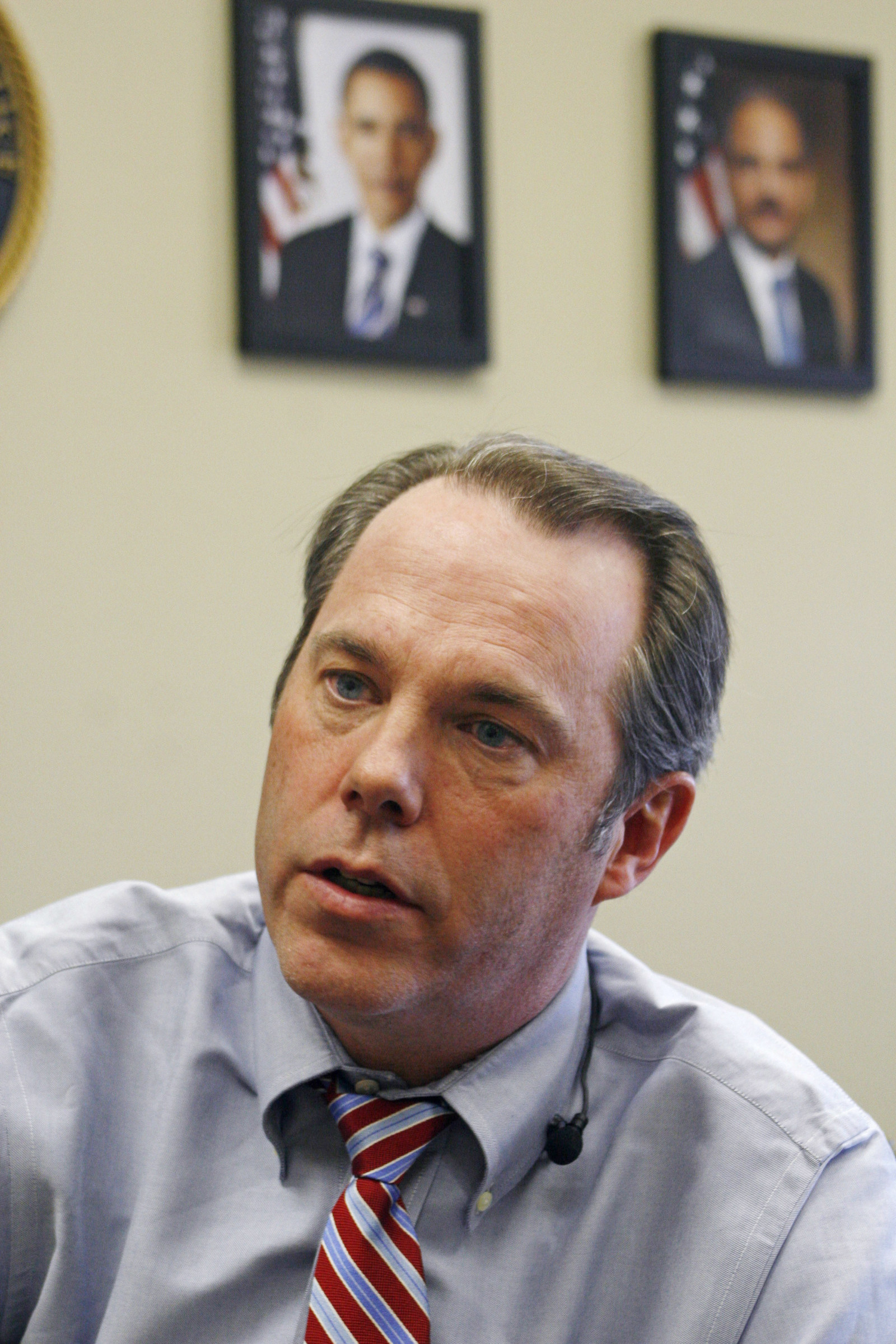 Tribes have been frustrated in the past with the rates at which federal prosecutors declined to prosecute cases. Under the Obama administration, those rates dropped. A US Government Accountability Office report in 2010 found a declination rate of 50 percent from 2005 to 2009. In 2015, it was at 39 percent.
Timothy Purdon, who served as US attorney in North Dakota from 2010 to 2015 , said that cases in Indian Country can be uniquely complicated to investigate and prosecute, given the multiple law enforcement agencies and court systems that have jurisdiction over different types of crimes that happen on reservations. He credited former Attorney General Eric Holder with prioritizing resources for Indian Country prosecutions.
"For those of us that worked in this area, to see the idea that tribes now want to be at the table and, it appears, are going to demand a level of services from the Department of Justice, that's really rewarding. It's a big step forward," Purdon said.
"Better lines of communication"
Native American tribes have long sought a role in choosing US attorneys, according to tribal leaders, but the resolutions passed by the North Dakota tribes and the National Congress in June marked a new, more formal effort.
Dave Flute, chairman of the Sisseton Wahpeton Oyaté Tribe, told BuzzFeed News that the start of a new administration offered an opportunity to push for a bigger role in choosing US attorneys. Some tribes were also concerned about how the Dakota Access Pipeline was handled, he said, and wanted to ensure that incoming US attorneys were aware of the problems facing reservations, especially with respect to the methamphetamine trade.
"We are trying to do everything we can to combat [illegal drugs], but we want to see a better relationship established, better lines of communication established with those up on the next level that can utilize the necessary resources or other resources that we don't possess, like US attorneys," said Flute, who is also chairman of the United Tribes of North Dakota board of directors; he was not speaking on behalf of the North Dakota tribes.
The resolutions ask — the North Dakota tribes use the word "demand" — that they not only be consulted, but also "included in the selection, interview, and decision making process." John Dossett, general counsel of the National Congress of American Indians, said he didn't think that tribal leaders' desire to participate in the US attorney selection process was specific to the Trump administration, but rather reflected a growing savviness about the role tribes can play in the political process.
"Whether it's a native person or just somebody who is at least has got a commitment to prosecuting crimes on Indian reservations, that's very important to tribes," Dossett said.
In states with sizeable federal Indian Country dockets, some senators told BuzzFeed News that they already sought input from tribes about US attorney candidates. New Mexico Sens. Martin Heinrich and Tom Udall told BuzzFeed News in a joint statement that they take feedback from tribes "extremely seriously." Montana Sen. Steve Daines consults with tribes, according to his office.
Dossett said that the process is "definitely working well in some places," but the new resolution was something that tribes across the country could now take to their senators and to the White House.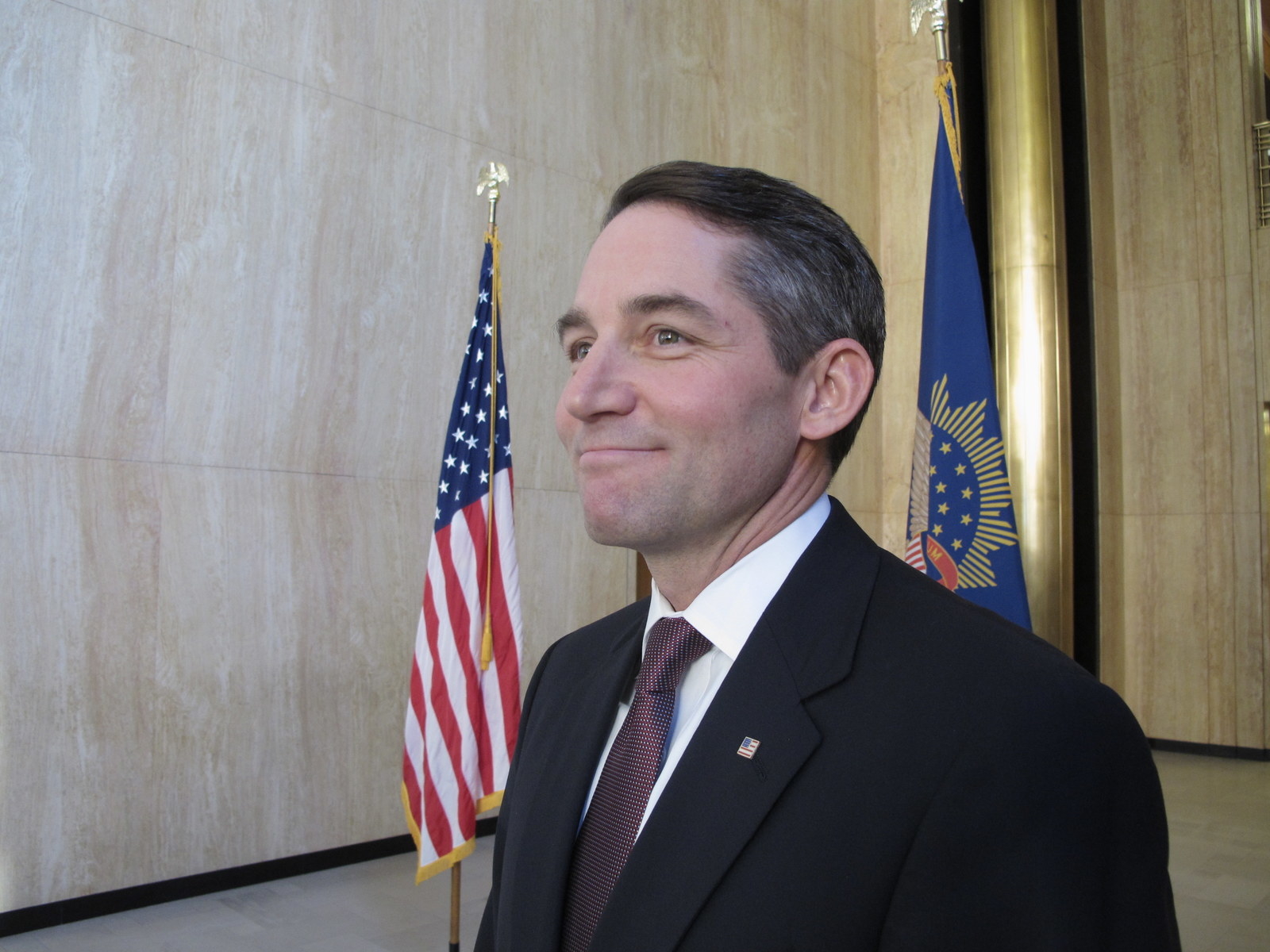 North Dakota's senators — Republican Sen. John Hoeven and Democratic Sen. Heidi Heitkamp — said in statements that they were open to input from tribes, and supported Wrigley and Hochhalter meeting with tribal leaders. Wrigley told BuzzFeed News that he reached out to the United Tribes of North Dakota after learning about the resolution. He said he gave them his personal cell phone number, and told them he wouldn't change it if he's nominated and confirmed as US attorney.
"I would predict that going forward, here in North Dakota, I think this will evolve into some sort of the norm," Wrigley said. He said he did not know when the White House would announce a nominee.
Hochhalter declined to comment.
Archambault, who did not attend the July 7 meeting but spoke separately with Wrigley, said he told Hoeven and Wrigley that he opposes Wrigley as a candidate, citing comments Wrigley made last year that were critical of the Dakota Access Pipeline protests. Archambault said he doubts tribes will have sway over the seat this time around, and is skeptical that the Trump White House will involve tribes going forward.
"Everything Standing Rock asked the White House to do, they do the opposite," he said.
Flute was more optimistic.
"It's a good starting point for both the United Tribes of North Dakota and those on the federal level to establishing this type of relationship now," he said. "It's letting our allies know that we're here and we want to contribute in the way that we feel is beneficial to the process of selecting a candidate."