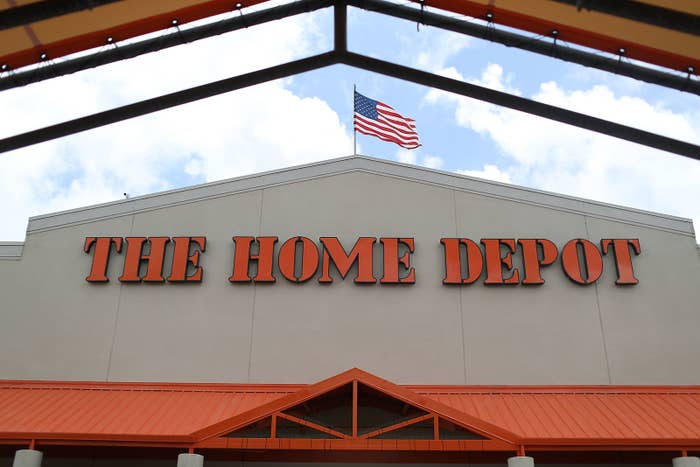 WASHINGTON — Home Depot and one of its garden services vendors must face a lawsuit filed by the family of a woman killed by her supervisor — a man with an alleged history of sexual harassment and abuse — a federal appeals court ruled on Friday.
The US Court of Appeals for the Seventh Circuit found that given the supervisor's escalating pattern of harassment and intimidation of the victim, Alisha Bromfield, a reasonable jury could find that the companies could have foreseen that he would turn violent. Judge David Hamilton, who wrote the opinion, connected Bromfield's case to others in which women were killed, hurt, or threatened by men who demonstrated similar patterns of harassing behavior.
"Every life lost to brutality is unique, each family's hell a private one. We do not diminish that truth when we repeat that Alisha's story is an old story that has been told too many times. Its ending is both shocking and predictable. Alisha's family is entitled to try to prove its truth," Hamilton wrote.
Bromfield and Cooper were employees of the garden services vendor, and worked on-site at Home Depot stores. In 2012, Bromfield attended a wedding with Cooper after he threatened to fire her or reduce her hours if she didn't go, according to the lawsuit filed by Bromfield's mother. Cooper killed and then raped Bromfield after she refused a relationship with him. She was nearly seven months pregnant at the time, and the baby died as well. He is serving two consecutive life sentences in jail for the crimes.
According to the lawsuit, Bromfield repeatedly complained about Cooper's harassing and abusive behavior to managers at the garden services company and Home Depot knew or should have known about Cooper's abusive behavior towards Bromfield while they were working on-site. Cooper also had a history of harassing female subordinates, according to the Seventh Circuit's decision.
Home Depot and Grand — Grand Service LLC and its parent company Grand Flower Growers Inc. are both named as defendants — argued that they couldn't be held liable because the murder took place away from work and wasn't related to Bromfield and Cooper's employment. Even if there was a connection to the workplace, the companies said, they couldn't have reasonably foreseen this kind of violent behavior.
The Seventh Circuit rejected those arguments, reversing a lower court judge who dismissed the case. Although Bromfield and Cooper weren't at work when the murder took place, the court said, Cooper nevertheless used his "supervisory authority" — authority granted to him by Home Depot and Grand — to threaten Bromfield. Courts increasingly are open to holding companies liable for abuses of power by supervisors, even if it happens outside of work, Hamilton wrote. He was joined in his decision by Chief Judge Diane Wood and Judge Ilana Rovner.
As to whether Cooper's actions were foreseeable, the judges found that the lawsuit alleged enough details of escalating behavior by Cooper, from "private inappropriate comments and touching" to verbal abuse and physical intimidation.
"Hearing such evidence, a reasonable jury could easily find that the employers could and should have foreseen that Cooper would take the small further step to violence," Hamilton wrote.
The court also criticized Home Depot and Grand for minimizing Cooper's behavior toward Bromfield at work in order to argue that they couldn't have known he would hurt her.

"Anyone who saw Cooper, for example, 'throwing and slamming items in the garden center and … parking lot while screaming obscenities,' could have easily concluded that Cooper either was dangerous because he had lost control of himself or was trying to frighten Alisha," Hamilton wrote.
A spokesman for Home Depot told BuzzFeed News that the company is reviewing the opinion and considering its options. Although the Seventh Circuit said that Home Depot and Grand "jointly employed" Cooper, the spokesman said that Home Depot was not Cooper's employer.

"Regardless of what we decide to do, our deepest sympathies remain with the family," the spokesman said.
A Grand representative and a lawyer for the company did not immediately return requests for comment.
Kristin Barnette, the lawyer who argued in the Seventh Circuit for Bromfield's mother Sherry Anicich, said in an interview that they were pleased with the decision and "are looking forward to continuing to advocate on behalf of Alisha, her unborn daughter baby Ava, and Alisha's family."

"Although the facts of this case are unique, the issues relating to the duties that employers are expected to owe their employees are a common element bringing all of these cases together in this body of law," Barnette said. She said that Hamilton "very well stated ... the overall tragedy of the circumstances and how common it is nowadays in this country."
Read the opinion in Anicich v. Home Depot: