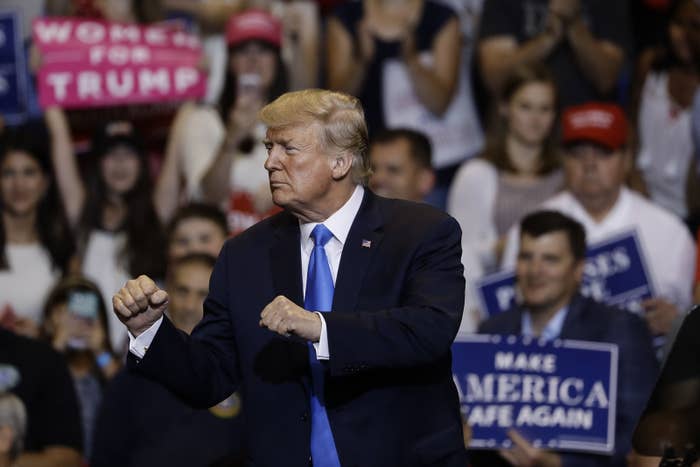 A federal judge on Thursday ordered that a dispute over a nondisclosure agreement which a former Trump campaign staffer says she was forced to sign must go into arbitration.
Arbitration proceedings are largely private affairs, but public court tussles between the Trump campaign and Jessica Denson — who says she joined the campaign in August 2016 and was later promoted to manage Latino outreach — aren't over.
A state court judge earlier this month ruled that the campaign couldn't force Denson's original lawsuit, which alleges harassment and discrimination by other campaign officials, into arbitration, so that case is moving forward.
Faced with the campaign's request to send that case to arbitration, Denson in March had filed the separate lawsuit in US District Court for the Southern District of New York, arguing the nondisclosure agreement itself was unenforceable. But the campaign argued the federal case should go to arbitration, citing the agreement Denson had signed. US District Court Judge Jesse Furman on Thursday granted the request, finding that the agreement was clear that a challenge to the terms could be sent to arbitration at the campaign's discretion.
The campaign's lawyers at LaRocca Hornik Rosen Greenberg & Blaha did not immediately return a request for comment. Denson declined to comment.
In Denson's New York Supreme Court case, the judge ruled in an Aug. 7 opinion that the agreement Denson signed as part of her work with the Trump campaign wasn't a broad employment agreement, but rather specifically about blocking her from disclosing confidential information, disparaging the campaign, and other limited categories.
The next hearing in that case is set for Oct. 4.