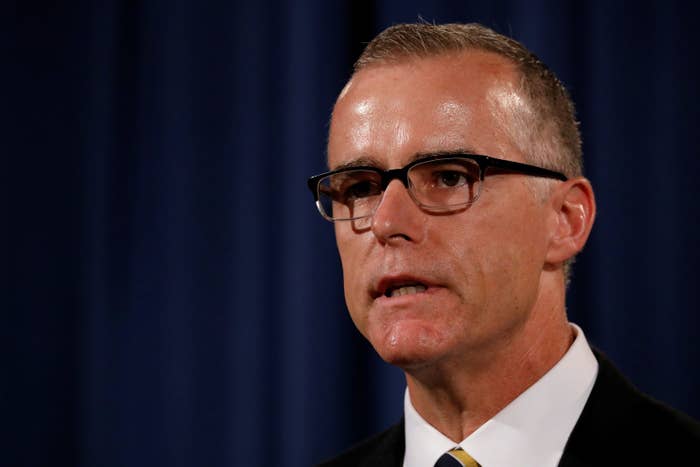 Former FBI deputy director Andrew McCabe launched a legal defense fund website on Thursday, saying the money will be used to defray the costs of responding to congressional inquiries and an inspector general investigation, as well as "any potential lawsuits he might consider."
A spokesperson for McCabe confirmed the authenticity of the crowdfunding campaign launched under McCabe's name through the site GoFundMe. The site lists a fundraising goal of $150,000.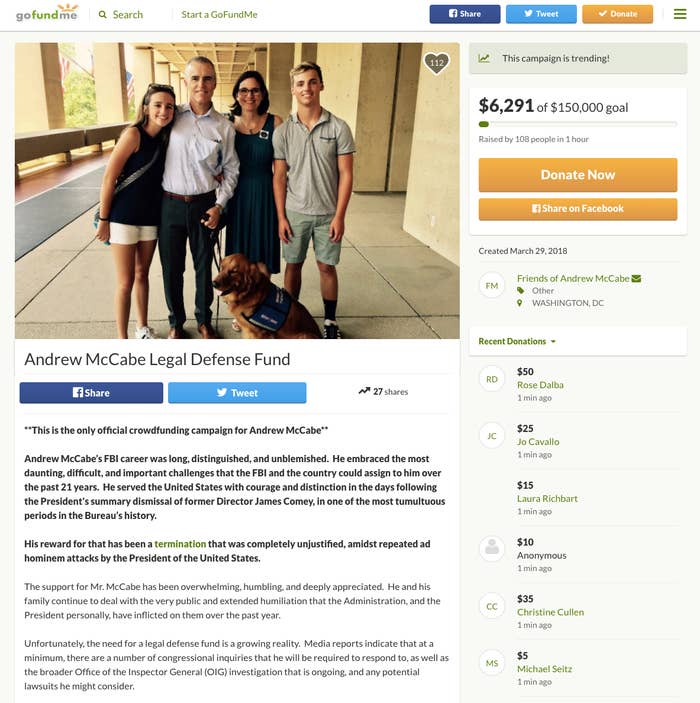 Attorney General Jeff Sessions fired McCabe on March 16, two days before McCabe was set to retire after more than two decades at the bureau. Sessions said in a statement at the time that his decision was based on findings by the Justice Department's inspector general's office and the FBI's Office of Professional Responsibility that McCabe "made an unauthorized disclosure to the news media and lacked candor — including under oath — on multiple occasions."
McCabe has denied wrongdoing, writing in a March 23 op-ed in the Washington Post that he acted within his authority in approving contacts with a reporter, and, when asked about those contacts by investigators, "answered questions as completely and accurately as I could."
McCabe hasn't taken any legal action to date to challenge his firing. According to the crowdfunding page, McCabe and his team are still figuring out the financial consequences of his firing two days before his 50th birthday, when he would have become eligible to start receiving annual payouts from his pension.
McCabe is being represented by Michael Bromwich, a former Justice Department inspector general and a senior counsel at the law firm Robbins, Russell, Englert, Orseck, Untereiner & Sauber.
UPDATE
Less than a day after launching, Andrew McCabe's legal defense fund had upped its goal to $250,000. As of Friday morning, the campaign had already surpassed that amount, raising more than $417,000 from nearly 10,000 people in less than 24 hours.