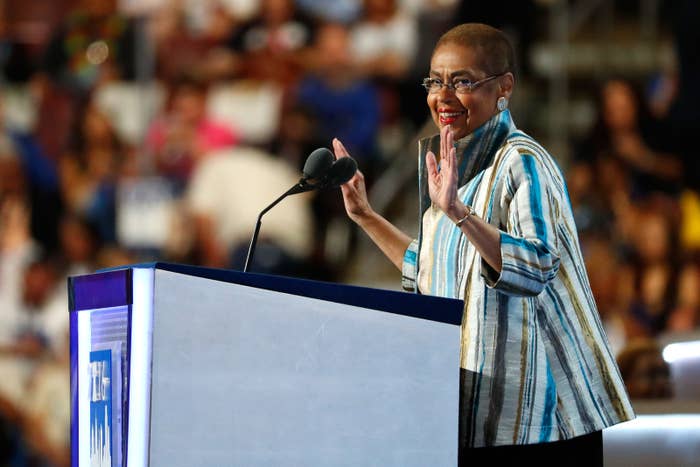 WASHINGTON — Rep. Eleanor Holmes Norton of the District of Columbia isn't a US senator, but she's hoping President Trump will still come to her for advice about nominees for the city's federal courts and law enforcement agencies.
If history is a guide, though, her role under the new Republican administration will be limited at best.
Norton — the District's lone seated representative in Congress — sent a letter last week to Trump asking him to at least consult her about his nominees for federal posts in the District, even if he doesn't grant her the same level of senatorial courtesy to recommend nominees that she was given by Democratic presidents.

"I believe that both D.C. residents and the nomination process would be well-served by consultation with the only congressional representative in either chamber," Norton wrote. "On behalf of more than 670,000 American citizens who live in the District, I urge you to consider providing me a role in the nomination process."
Presidents typically defer to the home state senators of a particular federal district court to recommend judicial nominees. The White House relies less on home state senators in choosing nominees for federal appeals courts, but those senators can still hold up nominees they don't like through Senate procedure.
The District doesn't have a senator. It has two shadow senators, but they're not officially seated in the US Senate the way that Norton is in the US House of Representatives. Under Democratic presidents, Norton was granted senatorial courtesy to recommend nominees for judgeships, US attorney, and other federal posts. She set up a commission of lawyers to vet applicants, and she would then make recommendations to the president.
The nine judges confirmed to the US District Court for the District of Columbia during the Obama administration were all recommended by Norton. One of those judges, Robert Wilkins, was later elevated to the US Court of Appeals for the DC Circuit.
Under President George W. Bush, Norton wrote in the letter that she wasn't given such broad deference as under presidents Obama and Clinton, but that Bush's White House counsel would still ask for her opinion about whomever the president intended to nominate.

"I request that your administration provide me with at least a consultative role similar to that provided by the Bush administration," Norton wrote. She didn't specify how President George H. W. Bush handled DC nominations, and a spokesperson for her office wasn't immediately available for comment; Norton was first elected to the House in 1991.
Trump hasn't said yet what he plans to do when it comes to DC nominees. A White House spokesperson did not return a request for comment.
Besides federal judges and US attorney, the president also nominates the director of the District's Court Services and Offender Supervision Agency, the US Parole Commission commissioners, and US Marshal for the DC Superior Court, the city's local trial court.