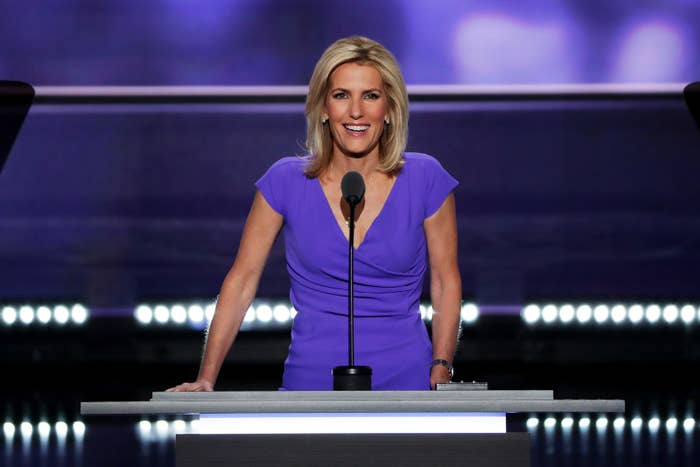 The Associated Press is suing LifeZette for more than $49,000, claiming that the Laura Ingraham-helmed website failed to pay months of licensing fees.
The complaint, filed on Friday in District of Columbia Superior Court, alleges that LifeZette entered into a year-long licensing agreement to use AP content in July 2015, agreeing to pay $4,200 per month. The AP says it suspended LifeZette's account in February 2016 due to nonpayment.
LifeZette did submit a check for $42,611, according to the lawsuit, but it was returned due to insufficient funds. A copy of the check, dated Jan. 16, 2017, from the account of Ingraham Media Group Inc., was included in the court filings. Ingraham launched LifeZette in 2015 and is listed on the website as its editor-in-chief.
A representative for LifeZette did not immediately return a request for comment on Friday afternoon.
Ingraham, a conservative radio talk show host who supported Trump during the campaign and since, was reported to be a contender for the press secretary job in the new administration, a position that ultimately went to Sean Spicer. LifeZette, however, was one of the first news outlets that Spicer called on at his press briefings after Trump took office.
AP is seeking $49,267 — $24,937.21 for the allegedly unpaid licensing fees, $17,674.50 for revenue that AP says it lost after it suspended LifeZette's account before the end of the contract, $2,915.10 in interest, and $3,740.58 in attorney fees. The amount of the returned check is the sum of the unpaid fees and lost revenue that would have been covered by the contract.