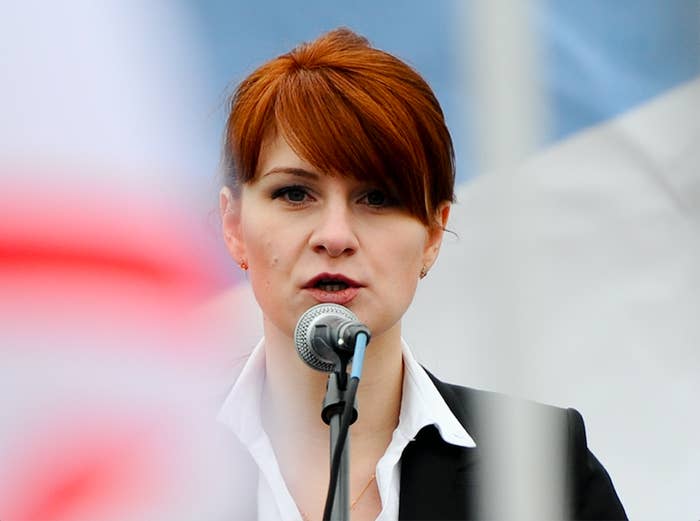 A lawyer for alleged Russian agent Maria Butina pushed back Wednesday against an allegation by prosecutors that Butina offered sex in exchange for a job.
"We have no idea what the government is talking about," Robert Driscoll, Butina's lead attorney, told a federal judge in Washington. "We don't believe it's true."
Butina, a 29-year-old graduate student also referred to as Mariia Butina in court papers, is charged with conspiring to act as an illegal agent for the Russian government in the United States.
The allegation that she offered sex in exchange for a position at an unidentified special interest organization was not in the indictment and it's not part of the crimes she's charged with — the government included it in a separate filing last week arguing that Butina should be kept in custody pending trial.
But that one line in the government's court papers drew significant media attention, and Driscoll raised it on Wednesday in discussing his requests for documents and other information in the case from prosecutors. He told the judge that he'd made a specific request for evidence about the sex-related allegation.
Driscoll expressed frustration with media coverage about Butina since her arrest and defended his recent cable news appearances, where he was critical of the government's case.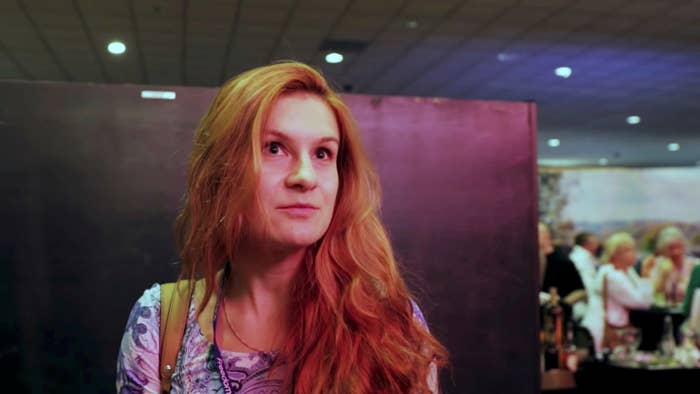 Assistant US Attorney Thomas Saunders said Driscoll crossed a line — and violated court rules — in publicly attacking the government's evidence at this stage of the case, and said the government would not turn over evidence without a protective order barring Butina's lawyers from sharing it with the press.
Saunders said the government was concerned that if evidence were released, it could jeopardize the integrity of "potential" ongoing investigations. He did not elaborate on what those other investigations might be, but a prosecutor said at a recent hearing that an unidentified US citizen Butina was in a personal relationship with and who had assisted her work had been under investigation for fraud by the US attorney's office in South Dakota. The description of the unnamed US person matches Paul Erickson, a Republican operative from South Dakota and an NRA activist.
Driscoll said they were seeking the freedom to use materials that were already in Butina's possession when she was arrested, such as her diary, notes, and information on her computer. US District Judge Tanya Chutkan said the fact that Butina possessed something before an arrest did not mean she had a right to use it freely while her criminal case was pending. The judge ordered the government to submit a proposed protective order for her to consider by Aug. 8.
The government has a huge trove of evidence to produce to Butina's lawyers. Saunders said Wednesday that the initial set of materials they were preparing to turn over was four to six terabytes of data — approximately 1.5 million files. Prosecutors were preparing a second set of evidence of similar size, he said.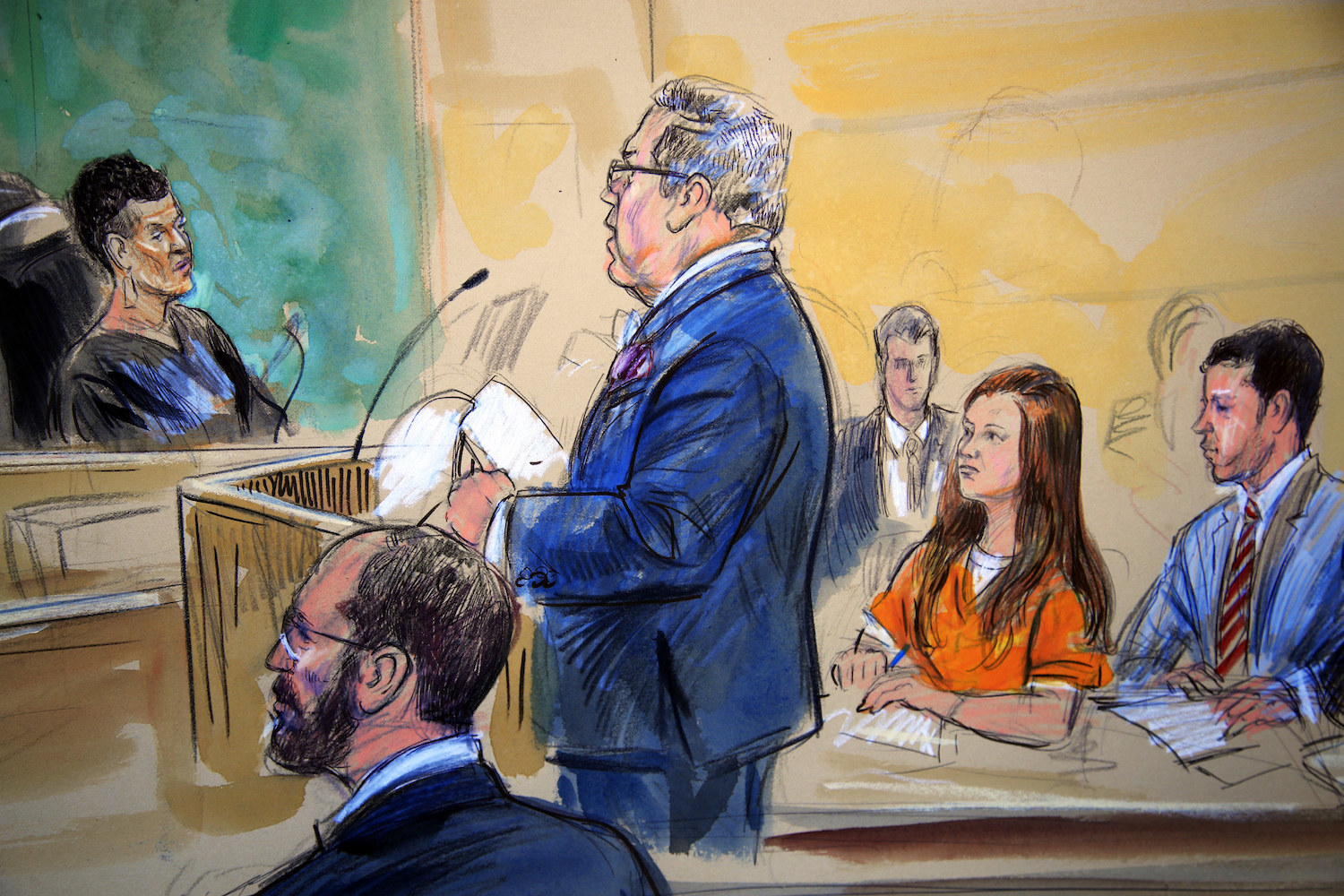 Butina has been in custody since her arrest on July 15. A federal magistrate judge last week ordered her held without bond pending trial after prosecutors argued that she posed an "extreme" flight risk. In arguing that Butina had minimal ties to the United States, the government said that Butina seemed to view her relationship with the unnamed US citizen believed to be Erickson "as simply a necessary aspect of her activities." In support of that, the government included the allegation that she had offered sex to another person in exchange for a job.
Driscoll told Judge Chutkan on Wednesday that they planned to ask her to reconsider the detention order. He said they also expected to file a motion to dismiss the indictment or for what's known as a "bill of particulars" — a more detailed explanation of the basis for the charges.
Driscoll raised the possibility of an interbranch constitutional conundrum the judge could face in the future. Butina had spent hours testifying before the Senate Intelligence Committee, he said, but the committee had not released the transcript of her testimony to her lawyers. Driscoll said a committee staffer told him they would release it to the government, if the government asked. Saunders said the government did not have a copy — but he did not say if they had asked or planned to ask for it.
If the transcript isn't in the government's possession, it raised questions about whether it was evidence that had to be turned over, Chutkan said. If the testimony could help Butina's case, the judge wondered out loud if that meant the government would be required to orally represent what it knew about her testimony.
Driscoll said he would continue to work with the committee to see if they would make it available, and avoid having to ask the judge to weigh in.
No trial date has been set. Butina is due back in court on Sept. 10 for another status hearing.