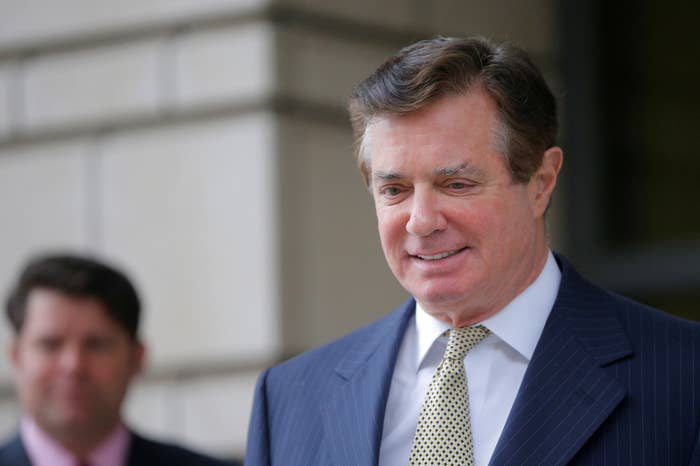 A federal judge on Friday dismissed former Trump campaign chair Paul Manafort's civil lawsuit challenging special counsel Robert Mueller's appointment, finding that Manafort couldn't sue to try to stop Mueller's office from taking action against him in the future.
Separate from the criminal cases against him, Manafort had sued the US Department of Justice and Mueller in January, arguing that Mueller's appointment by Deputy Attorney General Rod Rosenstein was too broad. Although he had initially asked the judge to set aside actions taken by Mueller so far, his lawyer later changed course and said they were only seeking a forward-looking order.
US District Judge Amy Berman Jackson, who is also presiding over Manafort's criminal case in the US District Court for the District of Columbia, wrote in Friday's opinion that a civil lawsuit "is not the appropriate vehicle for taking issue with what a prosecutor has done in the past or where he might be headed in the future."
The ruling does not affect the criminal proceedings against Manafort in Washington and Virginia. Manafort is separately challenging Mueller's appointment in those cases, and has asked judges to dismiss the indictments filed against him to date. There have been no rulings on those requests yet.
A spokesperson for Manafort did not immediately return a request for comment. Representatives of the Justice Department and the special counsel's office declined to comment.
Rosenstein appointed Mueller in May; Rosenstein took on responsibility for the Russia investigation because Attorney General Jeff Sessions recused himself from matters related to the 2016 presidential campaign. The appointment order gave Mueller authority to not only investigate whether there was any collusion between the Russian government and the Trump campaign, but also any matters that "arose or may arise" from that investigation.
Manafort contends that the "arose or may arise" language was unlawfully vague and unmoored from the Russia investigation. The original appointment order should have been focused on Russia, Manafort's lawyers argued, and if Mueller wanted to investigate anything else, he would have to get permission as issues came up — he couldn't have such a broad mandate at the start.
In dismissing Manafort's lawsuit, Jackson did not address the substance of Manafort's arguments about Mueller's authority. Instead, she focused on whether he could bring a civil lawsuit raising those arguments and seeking future-looking relief at all. She found that he could not. She cited earlier federal appeals court rulings that found that the subject of a criminal investigation could not bring a civil lawsuit to try to stop possible future charges.
"Since it is not clear at this point what actions, if any, the Special Counsel will take with respect to Manafort, and whether those future actions will be subject to attack for the same reasons set forth in the complaint, prudential considerations weigh against hearing an action to prohibit them now," Jackson wrote.

Jackson heard arguments on April 19 on Manafort's motion to dismiss the indictment returned against him by a federal grand jury in Washington. He is facing a five-count indictment, charging him with conspiracy to commit money laundering, failing to register as an agent for foreign entities, and making misleading statements about his work abroad.
In Friday's opinion, she noted that although Manafort sought different outcomes in the civil and criminal cases — blocking future action versus dismissal of existing charges — his arguments were rooted in the same challenge to Mueller's authority. Under federal law, she wrote, he could only bring his civil claim under the federal Administrative Procedure Act if he had "no other adequate remedy in a court."
Arguments on Manafort's motion to dismiss the indictment returned in Alexandria, Virginia, are scheduled for May 4. Manafort is facing an 18-count indictment in Virginia, including charges of failing to report foreign bank accounts, filing false tax returns, and bank fraud.