A former top Justice Department official whose criticism of FBI Director James Comey was quoted in a DOJ memo offering reasons for Comey's dismissal on Tuesday told BuzzFeed News that he believed the firing was a "sham."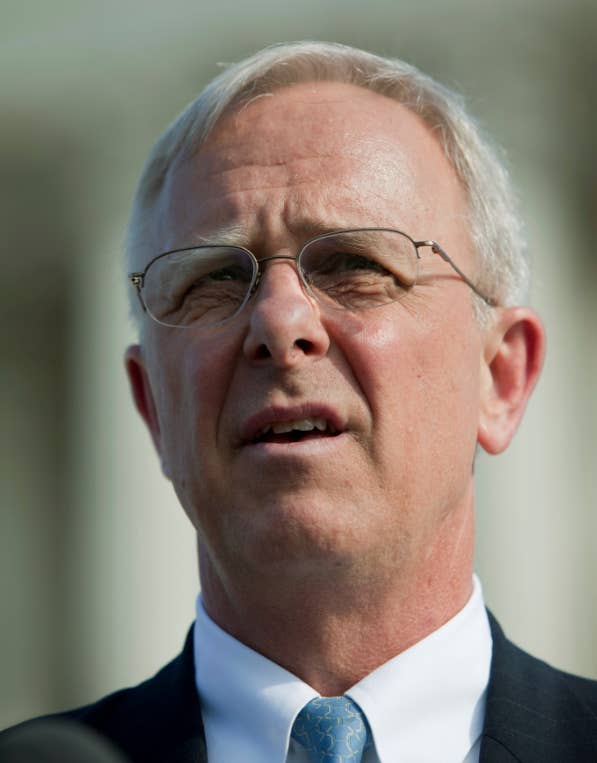 Donald Ayer, who served as the deputy attorney general under President George H.W. Bush, has been critical of how Comey handled the investigation into Hillary Clinton's use of a private email server when she was secretary of state. In a memo to Attorney General Jeff Sessions on Tuesday recommending Comey's dismissal, current Deputy Attorney General Rod Rosenstein quoted from a letter that Ayer signed last year expressing concerns about Comey's actions.
But in an email to BuzzFeed after news of the firing broke late Tuesday, Ayer said that Rosenstein "should realize that his correct assessment of those mistakes is now being used to justify [Comey's] firing for a very different reason."
"I view the firing based, it seems, entirely on Comey's mishandling of the Clinton investigation by making various inappropriate public statements as a sham," Ayer wrote. "At the time, Mr. Trump was supportive of the most incorrect things that Comey did — editorializing about the facts of the then ended investigation and later announcing that the investigation had been reopened."
Asked to explain what he did believe was the reason that President Trump fired Comey, Ayer, now an attorney at the law firm Jones Day, replied, "I have nothing to add to what is known by all of us through the news reports." Ayer said he was not available for further comment because he is trekking in Nepal.
Ayer, who opposed Trump's candidacy last year, is one of seven former Justice Department officials — a mix of Republicans and Democrats — who Rosenstein cited in the memo to Sessions as being critical of Comey's decision to make public statements and release information to Congress about the Clinton email investigation. Rosenstein wrote that he agreed with the former officials that Comey's handling of the situation was wrong, and that the FBI was "unlikely to regain public and congressional trust until it has a Director who understands the gravity of the mistakes and pledges never to repeat them."

Ayer, along with dozens of other former DOJ officials, signed a letter in October criticizing Comey for his public comments about the Clinton email investigation. At the time, Comey had sent a letter to Congress about the FBI's discovery of new emails that were potentially relevant to the investigation. The October letter to Congress, sent shortly before the presidential election, came several months after Comey held a press conference announcing the FBI's probe was over, and that he was recommending Clinton not be criminally charged.
Rosenstein quoted from that October letter in his memo to Sessions on Tuesday.
UPDATE
Updated with additional comments from Donald Ayer and information about his opposition to Trump's candidacy.