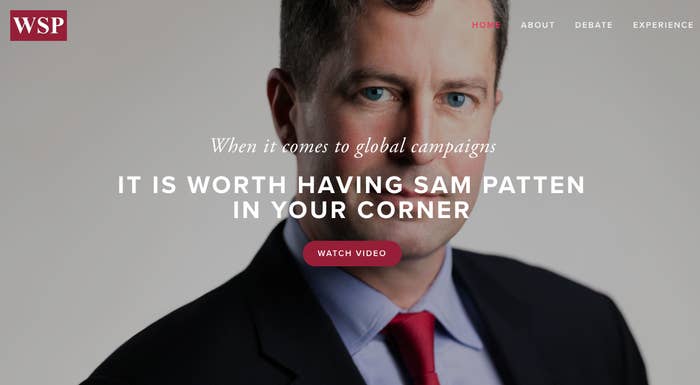 Sam Patten, a longtime Washington lobbyist and political consultant with ties to several players in the Russia investigation, will plead guilty Friday for failing to report his work for a Ukrainian political party to US authorities.

Although not charged with any crime for it, Patten acknowledged, as part of his plea, that he had purchased tickets to the Trump inauguration on behalf of a Ukrainian client through the use of an unnamed "straw purchaser" who helped to conceal that the money for the tickets came from a foreign source. It is illegal for foreign nationals to contribute an to inauguration committee.
He also acknowledged that he had withheld documents and gave false and misleading testimony about his work for foreign entities and purchase of the inauguration tickets to the Senate Intelligence Committee and later deleted documents related to his relationships with the people involved in that work. He was not charged for this conduct either.
Under the terms of his plea deal agreement, Patten has agreed to cooperate with the US attorney's office in DC, which brought the charges, as well as with special counsel Robert Mueller's office and any other law enforcement in all matters deemed relevant by the US attorney's office.

Part of Patten's case mirrors some allegations against former Trump campaign chair Paul Manafort, who is set to go to trial this month in part on charges that he failed to report his work on behalf of Ukraine. (Manafort was found guilty on eight unrelated charges of tax and bank fraud in Virginia earlier this month).

Patten was interviewed by special counsel Robert Mueller's office, according to a source familiar with the investigation, but his case isn't being handled by Mueller's office — a spokesperson for the US attorney's office in Washington, DC, said it was referred by Mueller's office to federal prosecutors in DC and the Justice Department's National Security Division.
According to charging papers, from 2014 to 2018 Patten did work for the Opposition Bloc, a political party in Ukraine that was a successor to the Party of Regions — the pro-Russia party that Manafort had as a client for years. Manafort also did work for the Opposition Bloc, according to charging papers in his case.

The criminal information against Patten states that he formed a company to do work for the Opposition Bloc with a "Russian national" referred to as "Foreigner A" — the description appears to match reports about Patten's work during that time with Konstantin Kilimnik, a Ukrainian Russian national who reportedly had ties to Russian intelligence. Kilimnik is a longtime associate of Manafort, and is a codefendant in Manafort's criminal case in DC; Kilimnik is charged with attempting to interfere with potential witnesses.
Patten was allegedly paid by an unidentified Russian oligarch, referred to as "Foreigner B," via a bank account in Cyprus. That's also how Manafort was paid for his work in Ukraine, according to evidence presented during Manafort's first trial earlier this summer in federal court in Alexandria, Virginia. Manafort wasn't charged with registration violations in that case; he's facing those counts in the US District Court for the District of Columbia, where jury selection is scheduled to start Sept. 17.

According to the charging papers, Patten set up meetings in 2015 between "Foreigner B" and members of Congress and the executive branch, including the State Department. In January 2017, prosecutors say he drafted an op-ed for "Foreigner B" about Ukraine's ability to work with the Trump administration, and got it published in a national media outlet.

Prosecutors say Patten knew he was required to report this work under the Foreign Agents Registration Act, but didn't do so after consulting with "Foreigner B," who advised against it.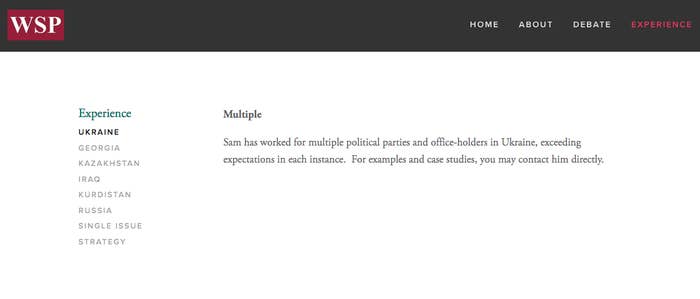 According to reports, Patten's clients also included Cambridge Analytica, the political data firm that was hired by the Trump campaign. The company shut down earlier this year amid controversy over how it used the data of millions of Facebook users. Patten isn't charged in relation to that work, which reportedly took place in 2014 leading up to the congressional midterm elections that year.

Patten is scheduled to appear in the US District Court for the District of Columbia for a plea hearing on Friday. He'll go before US District Judge Amy Berman Jackson, the same judge handling Manafort's case. His lawyer, Stuart Sears, did not immediately return a request for comment.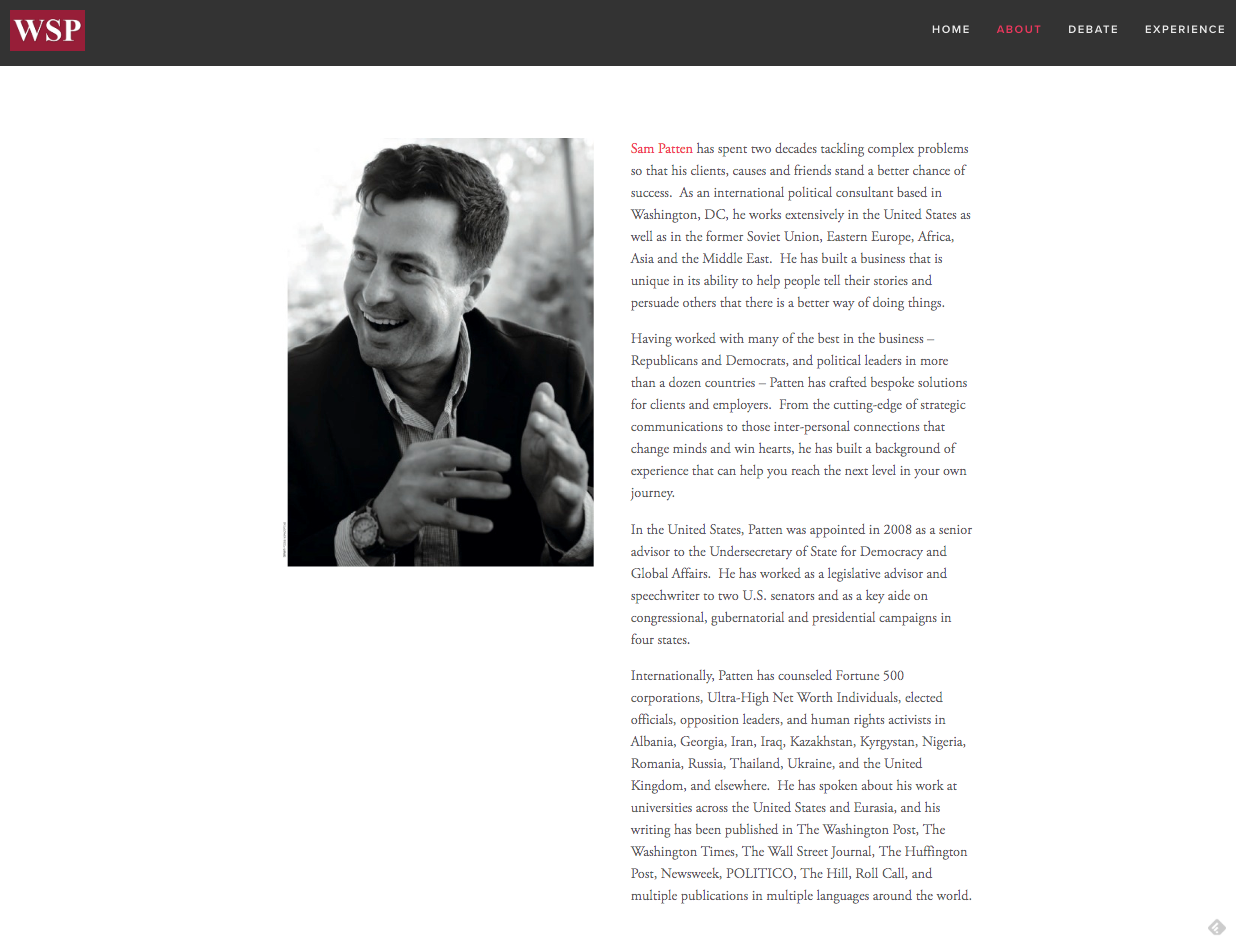 UPDATE
Updated with information about the referral of Sam Patten's case by the special counsel's office.