At first glance, Allison Kucharczyk's TikTok feed looks like typical creator fare. She posts plenty of clothing hauls, OOTDs, and videos of herself on adorable dates with her husband. But scroll a little further and you'll find Kucharczyk — better known to her 2.3 million followers as Allison Kuch — posting something more unusual: "a brutally realistic day in the life of an NFL wife."
Kucharczyk, 28, is a bubbly blonde; her husband, Isaac Rochelle, 27, has been a defensive end in the NFL since 2017. But in early November 2022, he was abruptly released from the Cleveland Browns while Kucharczyk was on a business trip, visiting one of the Airbnbs she runs in Phoenix. She had originally planned to head to Miami to watch the Browns play the Dolphins, but instead she turned around to be with Rochelle in Cleveland that same night.
"It's disappointing," she says in a video she posted the following day. "You make connections, build friendships, and even plan for the holidays. But at the end of the day, the NFL is a business."
She's careful not to get too raw, talking about staying positive and supportive of her husband during tough times. But the images onscreen speak for themselves. There's a screen recording of a video call with Rochelle, who's in bed, scrubbing a frustrated hand through his hair. It's followed by footage of Kucharczyk in her fourth airport of the day, washed out by the fluorescent lighting overhead. They both look human, and tired: less like professional avatars of themselves, and more like people you might know in real life.
"You make connections, build friendships, and even plan for the holidays. But at the end of the day, the NFL is a business."
This is not how most people imagine the lives of male professional athletes' wives — if they imagine them at all. These women, also known as WAGs (Wives and Girlfriends), are most often dismissed as vapid gold diggers: women whose most pressing concerns are whether facial fillers are still in and when to touch up their roots. But most professional athletes aren't superstars at the level of LeBron James or Tom Brady. They have mundane concerns — like figuring out what to do with a Cleveland apartment you suddenly don't need anymore — and so do the women they're partnered with.
The WAG has been a figure of fun ever since we first learned the acronym. But women like Kucharczyk are using social media to share the (mostly) unvarnished reality of what life is like with a professional athlete for a partner. Not as famous as the Savannah Jameses or Brittany Mahomeses of their world, they highlight the best aspects of life in pro sports — the money, travel, and proximity to fame — as well as its challenges. And it gives these women the opportunity to make themselves the main character of their stories for once.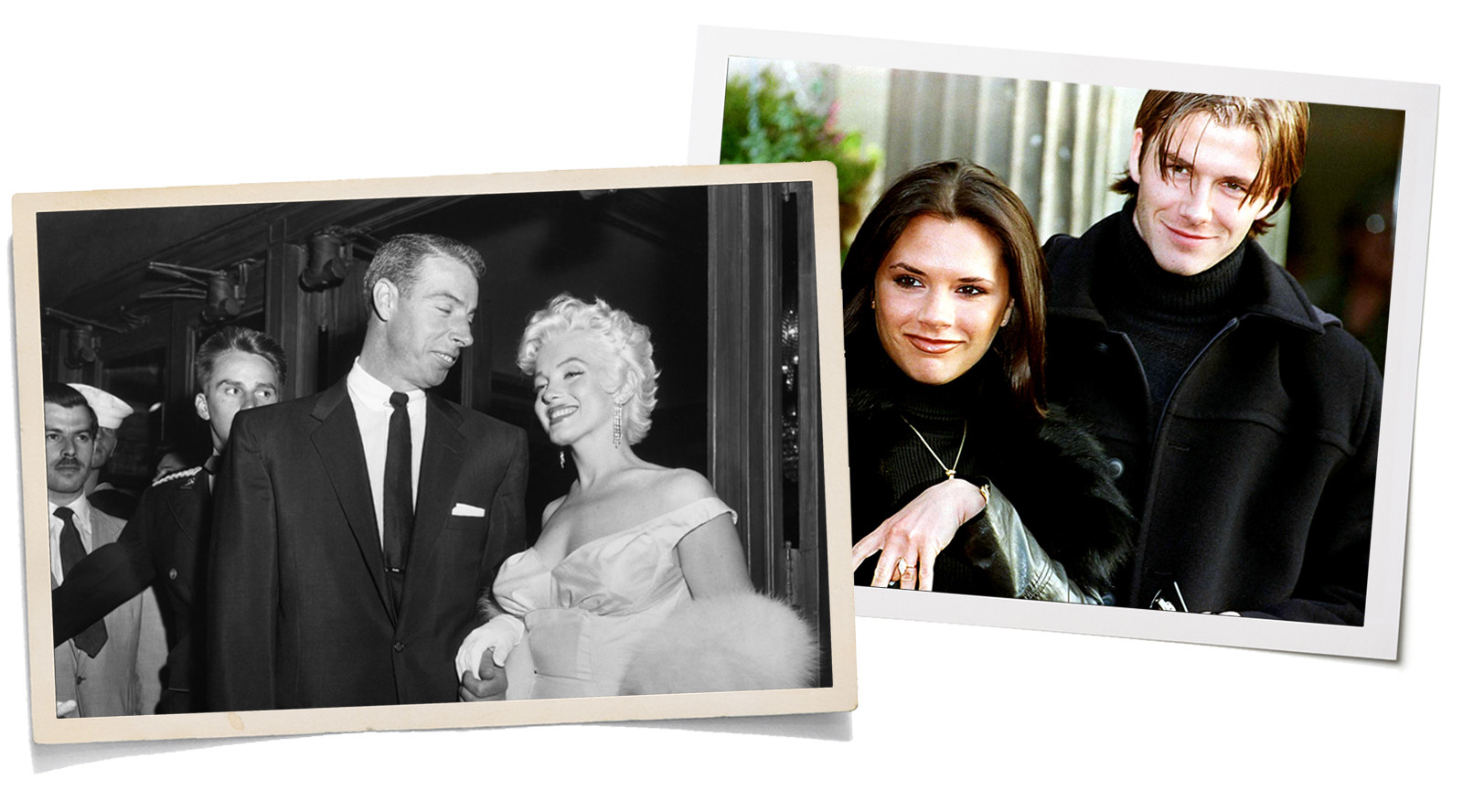 Athletes' love lives have been a national obsession for basically as long as we've had professional athletes: Marilyn Monroe and Joe DiMaggio's relationship was big news in the '50s, for example. Then and for a long time afterward, our interest was usually focused on pairings like these in which an established celebrity shacked up with a sports icon and their combined star power made it impossible to look away.
Then came the 2006 World Cup, which brought Team England to the quiet spa town of Baden-Baden, Germany. This was a year after the debut of TMZ, in the burgeoning days of America's toxic preoccupation with party girls like Lindsay Lohan and Paris Hilton — media companies were starting to understand what they could do online with celebrity gossip. The 24/7 news cycle was hungry for women to ogle and hate in equal measure, and it found them readymade in the wives and girlfriends of England's players.
Among them were some established tabloid fixtures, most notably Victoria Beckham (married, of course, to David) and pop star Cheryl Tweedy (then engaged to Ashley Cole, a left-back for Team England). But the group also included plenty of otherwise nonfamous women. And they didn't lay low, instead courting headlines by going on shopping sprees, dancing on tables, and generally ringleading a media circus that lasted until their partners were ousted from the tournament in the first round of the knockout stage.
This was how the rest of the world met the WAG, an acronym that had been circulating in the British press for a few years at that point. Speaking literally, a WAG is simply an athlete's wife or girlfriend. But the WAG as seen at Baden-Baden lodged itself in the public consciousness, creating an identity indicating a particular type of woman, living a particular type of life. The prototypical WAG is young, white, thin, beautiful, and, if at all possible, blonde. She's also shallow, vapid, and status-obsessed. She lives to drink pink wine, go to parties, and spend her husband's money.
There was immediate backlash to the term, notably from the wives themselves: "'Don't call me a WAG,'" Tweedy told the Standard, making sure to clarify that she didn't need a rich husband to take care of her — her shopping sprees and clubbing were done on her own dime, thank you very much.
It didn't matter. The lingo — and its associations — stuck. By 2010, the New York Times noted that the New Jersey Nets "may be second to last in the league in scoring and middle of the road in rebounding, but they can compete with the best in WAGs." (One of their forwards, Kris Humphries, was dating Kim Kardashian at the time.) In 2015, E! debuted a reality show called WAGs LA, which would become the first in a Housewives-style franchise that eventually included Miami and Atlanta as well. Then, in 2019, we got the WAGatha Christie scandal: soccer WAG Coleen Rooney's claims that fellow WAG Rebekah Vardy had been leaking details about her to the tabloids…and that she had the private Instagram posts to prove it. The story was juicy and fun, but it didn't do much to dispel the notion that WAG life was for the fundamentally petty and catty, women who had nothing better to do than spy on each other and then tattle to the press about it.
Throughout it all, the WAGs who got the most attention were almost always either famous themselves, or partnered with extremely well-known players. If you can name an American WAG, it's likely someone like Ayesha Curry or Brittany Mahomes — women whose husbands command multimillion-dollar contracts and endorsement deals.
But there are 15 players on every NBA roster. The NHL allows for 23, MLB takes 40, and the NFL tops out at 53. And most of those players aren't even close to being name-brand guys. The lowest paid make the league minimum, which is still plenty of money: somewhere between $700,000 and a million dollars, depending on the sport. But that's only if they can stay on the roster all year. Dropping down from the top level doesn't remove them from the pros, but it can cost them substantial income. Baseball players, for instance, don't have guaranteed contracts, which meant that if you got sent down to the minors during the 2022 season, your salary plummeted from $700,000 to $57,200.
Which still isn't poverty wages, to be sure. But for these athletes, uncertainty about money is compounded by other kinds of uncertainty — chiefly about where you live, possible injuries, and an always-aging body. A player's romantic partner is subject to these same pressures — the fluctuations in income, abrupt changes in living situation, and worries about the future. But she puts up with them in the service of someone else's dream. And even if she travels fairly regularly, she spends a good portion of the year alone, which becomes especially difficult if the couple has children.
This is life for the majority of professional athletes and their wives; there are many, many more Allison Kucharczyks than there are Ayesha Curries. Perhaps not surprisingly, some of the most compelling social media content comes from women in this situation — whose husbands are living the dream, but somewhat precariously, and whose lives, as a consequence, are equal parts aspirational and relatable.
For the aspiring WAGfluencer, figuring out how to talk about this life is a difficult balance to strike. Too much fashion and beauty and you become just like every other content creator out there. But too much sports — and especially too much complaining about sports — can turn off would-be followers looking for a little escapism in their feeds.
Of course, you can't please everyone. And inevitably, there will be people in the comments accusing you of making your husband's job your whole personality. "There's a lot of comments about, get your own life," Jackie Foody, 28, said during a recent Zoom call. Foody's husband, Miles Gendron, 27, has been playing professional hockey since 2019; Foody is a licensed teacher who currently works for a pharmaceutical company and runs a TikTok account that boasts more than 76,000 followers. "I get that, but it is my life," she continued. "I'm deciding to live in these places with him, and changing my whole career path to be with him."
"There's a lot of comments about, get your own life. "I get that, but it is my life."
Foody's account is a perfect example of the mix of content that tends to be most appealing to a broad audience. Her followers first started trickling in after she posted a video about her teenage meet-cute with Gendron; they stayed to watch her plan her 2022 wedding to him. But the account really took off, she reports, when the couple moved to Norway just a few weeks later so that Gendron could join a team in the Fjordkraft-ligaen, the country's premier ice hockey league.
There, Foody did a daily vlog that included plenty of cute content about their new home base, including footage of her and Gendron sampling various Norwegian candies and finding their way around a foreign grocery store. But she also vlogged through a potentially season-ending injury, when Gendron tore his MCL on the ice during a game.
These are the kinds of challenges that rosy fantasies of WAG life tend to skip right over. So is the reality of just how violent sports like football and ice hockey can be. "Every time I watch Miles go out on the ice, my only hope is that he makes it back to the bench safely," Foody says in her TikTok. The narration accompanies a screen recording of her video-chatting with Gendron, which highlights the fact that he is missing one of his front teeth, a common affliction among pro hockey players.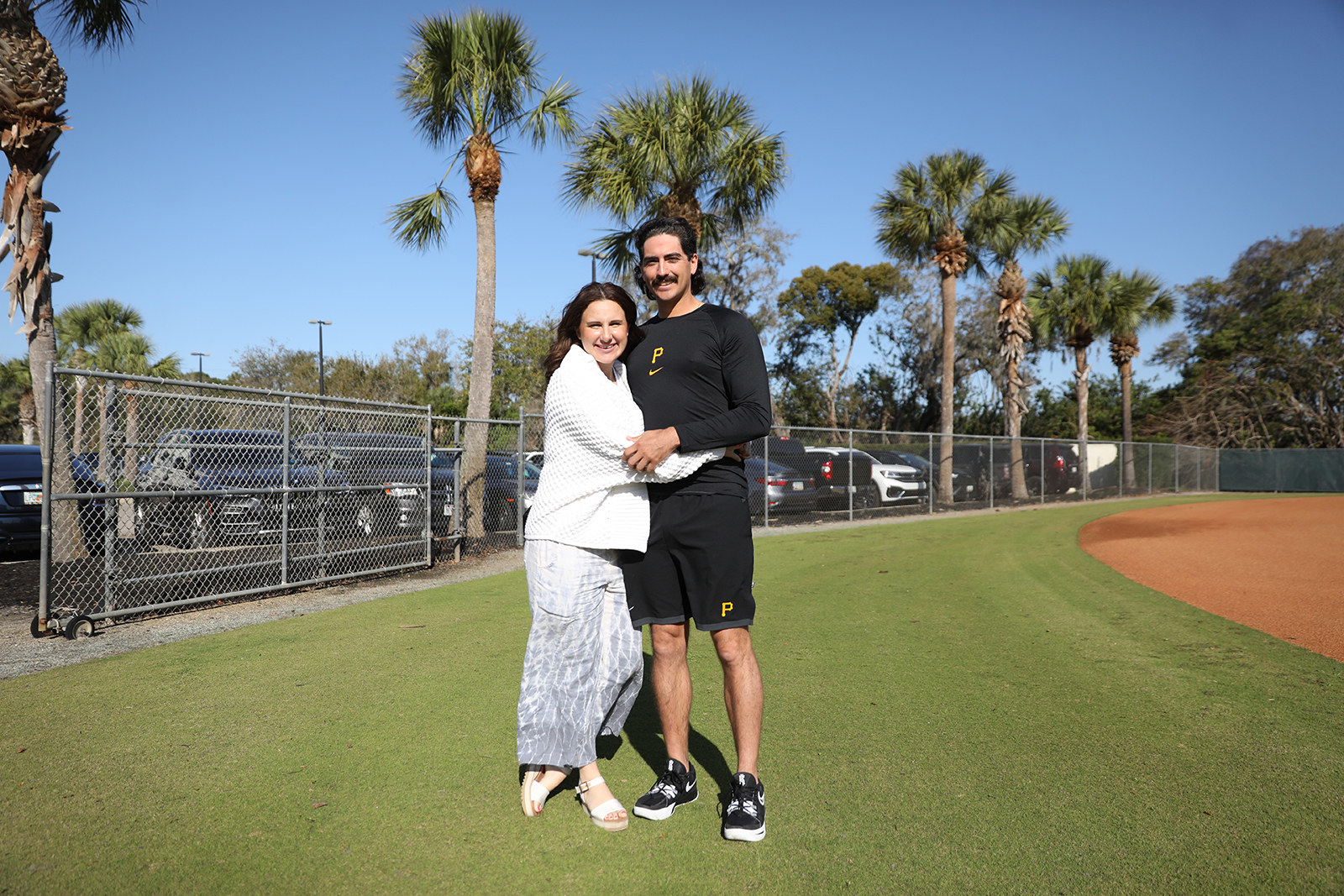 Some WAGs cut to the chase and deliberately brand themselves as anti-aspirational. Thirty-year-old Courtney Zamora's husband Daniel, 29, is currently on a minor league contract with the Pittsburgh Pirates; since her earliest TikTok videos, she's been calling herself "that wife of a professional baseball player who's committed to keeping it real."
Zamora's most viral video features a realistic day in her life, including sneaking a beer into the ballpark and letting her kids eat boxed mac 'n' cheese for lunch. While she does occasionally make videos of herself getting glammed up for date nights out with her husband, Zamora much more frequently films herself wearing a muumuu or coming back from Dollar General. "I don't have any interest in curating this beautiful life," Zamora said over Zoom. "Life is messy. Sometimes the dream is a pain in the ass, and you wish you were just normal."
She started posting on TikTok in 2020, partly out of frustration with people outside of baseball who didn't understand her situation. "Over 50% of MLB is comprised of guys that go up and down [between the majors and the minors] like my husband," Zamora said. "I wanted to highlight that the majority of the league is people like you and me, trying to get through every day and do our best."
She's been pleasantly surprised by the amount of feedback she gets from women outside of the pro sports world, who are happy to see their lives reflected onscreen. She sees "a lot of fire wives" — the wives of professional firefighters — in her comments, she said, as well as "the wives of folks who have jobs where they're gone for a long period of time. And then single moms, because in a way, I am a bit of a single mom seven months out of the year."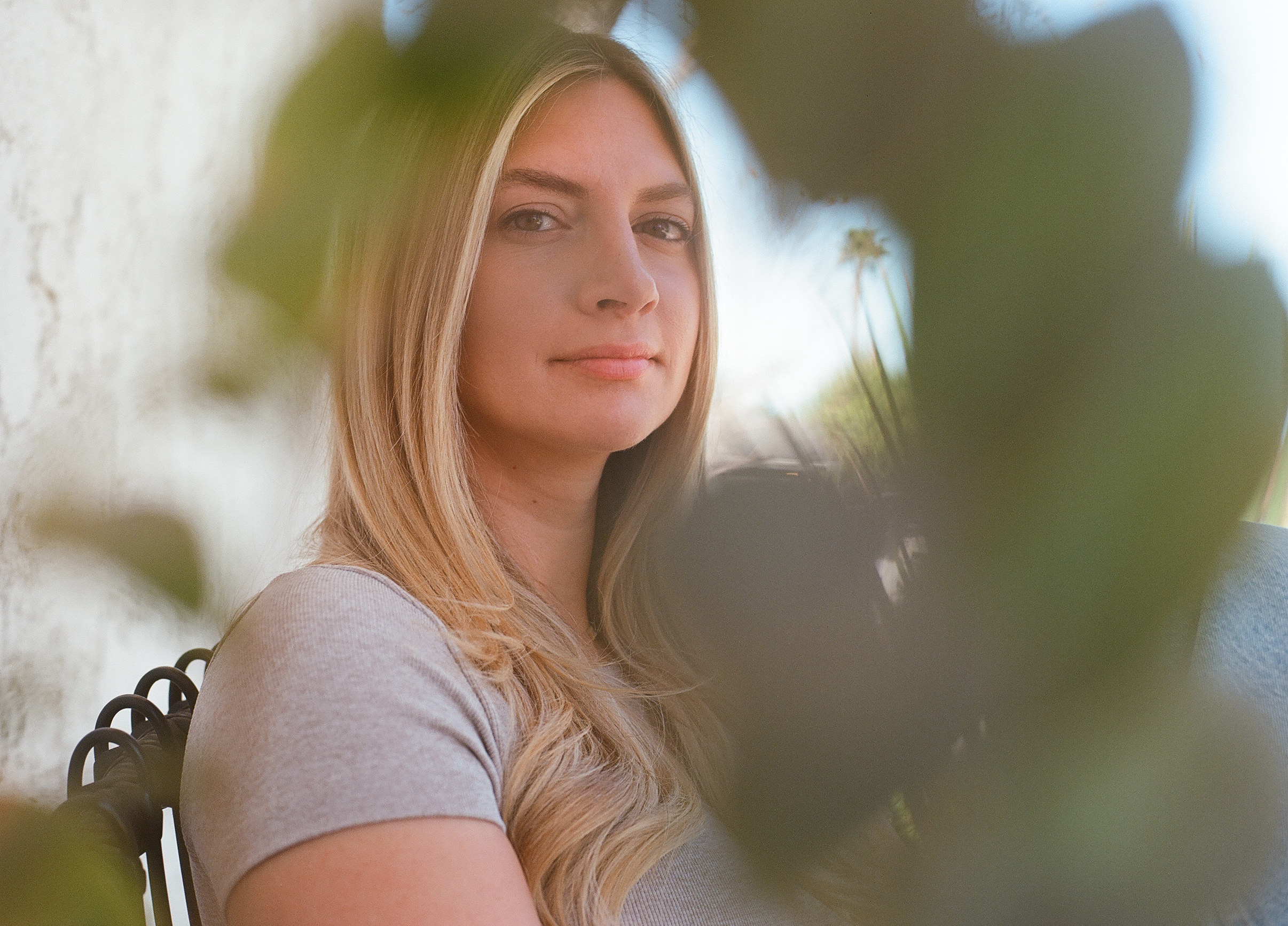 Loneliness is a common theme among WAGs, and it's also one of the big reasons that social media is such an appealing pastime. The internet allows them to create a community that comes with them wherever they go. That community can be civilians, like the women who populate Zamora's comments, but sometimes they're also fellow WAGs, looking for someone else who's starting to see the shine come off of her supposedly gilded life.
Kucharczyk said people have told her outright that she's "not allowed to be sad" because her husband is a professional athlete. But she's found that being vulnerable online is worth it because it helps normalize talking about the aspects of WAG life that are less than ideal. "Other women in the league have reached out" after seeing some of her videos, she said. "And I was like, OK, like I'm not crazy. I'm not alone in this."
Of course, creators still have to weigh what they're comfortable sharing, and sometimes they choose to keep certain experiences offline. Tiffany Markesh, 28, usually stays upbeat in her videos about motherhood, interior design, and life with her husband, NFL wide receiver Kevin White. "I like my content to be a happy space that people can go to and feel comfortable," she said during a recent interview.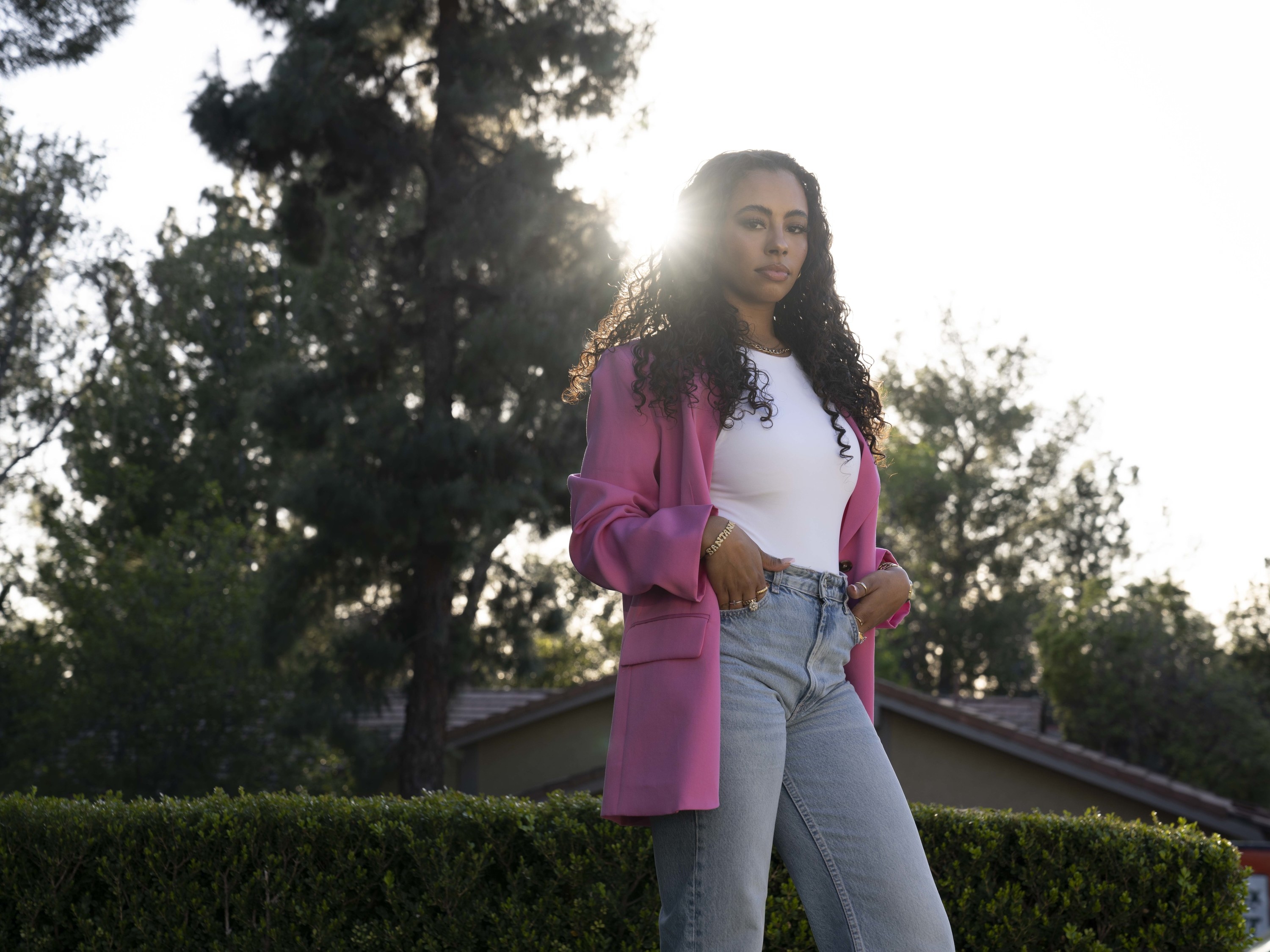 So if your only experience of Markesh's 2021 pregnancy was through her TikTok, you'd be forgiven for thinking it was, well, pretty freakin' perfect. Markesh posted about how she'd experienced "no symptoms," and just a week postpartum, she was grinning in a two-piece set, showing off a basically flat belly.
Behind the scenes, though, she was having a harder time. When she found out she was due in November — the middle of the NFL's season — Markesh had scheduled an induction, and White requested time off so that he could be present for the birth. But when the day came, the team had just suffered an unexpected on-field loss, and the powers that be decided that they needed White to stay with the team instead of allowing him to leave to be with his laboring wife. When Markesh heard the news, she wanted to "throw up," she said. "We planned it. Every game of football is important, but like, it's not the Super Bowl."
The girls in her comments want her life, she said — they frequently comment #goals and prayers that they end up with a pro football player. Which is why, even though Markesh doesn't always go into personal details, she does occasionally post disclaimers like this video, which notes that, "Some girls romanticize the NFL WAG life, but are y'all also romanticizing the emotional roller coaster, randomly having to move… spending holidays alone?"
The comments on that one are full of commiseration from army wives, as well as the wives of athletes in other sports. But one wiseass has to have their say, too: "and constantly getting cheated on." The comment inadvertently demonstrates another downside of being a WAG: people who've never met you or your husband feeling completely certain that they know more about your marriage than you do.
Even the most transparent WAGfluencer doesn't post everything. Everyone needs a private life. But all of these women are also particularly mindful of how their public personas might affect their husbands' careers. After all, even Ayehsa landed in hot water when she tweeted that NBA games were "rigged" during the 2016 playoffs. Being online is a dangerous game for everyone — and it's even more perilous for semi-public figures like athletes and people in their orbit. "The NFL is very political," Markesh acknowledges. Kucharczyk says she always thinks about how something will affect her husband's career before she posts it.
They don't let that anxiety keep them offline entirely, though. Working as a content creator has its perks — the thrill of brand deals, and the ability to work whenever and wherever life takes them. (Despite the gold-digger reputation, all of the women interviewed for this piece said they wanted to work, and all currently hold jobs other than content creation.)
But their posts also help raise their partner's public profile. Whether they mean to or not, WAGfluencers often become de facto ambassadors for the sports their partners play, as well as the men themselves.
Foody said that when her husband was playing in Norway, her content made both of them local celebrities. "Fans would be messaging me, 'Can we meet your husband after the game?'" she said. "And I'm like, 'Yeah, of course. Come on down.'" Their interest often extended beyond a single meet and greet. "There are people who will comment and be like, 'I listened to the game tonight, Miles sounds like he did well,'" she said. "Or people will check in — one of the games he went out early for a minor injury. Someone messaged, 'I hope he's OK.'"
The couple ended up leaving Norway somewhat abruptly mid-season (another story that Foody can only hint at, referring obliquely to some "drama"), and interest in where Gendron would end up was so intense that his name became the No. 1 trending topic on the highly trafficked site Elite Prospects, which is the industry's source for information on players making their way to the NHL.
Meanwhile, Kucharczyk does an occasional series on her channel explaining the ins and outs of certain NFL rules, which she said have sparked interest among her mostly female audience. "So many women have been like, I can't wait to go and teach my husband," she said. "For me that is such a surreal moment; it's so rewarding that something that I say could impact a woman, and have her be more interested in the sport, or feel like it's not weird to talk to a guy about football. Like it's not like a 'pick me' girl thing — you could just be genuinely interested in it."
Zamora, for her part, hopes to help shed light on how paltry pay is for minor league baseball players, who often make less than minimum wage thanks to a piece of 2018 legislation called the Save America's Pastime Act. "There's an assumption that minor league baseball [should be] a grind, and it's totally fine that you don't make a lot of money, and have to live off of not-great food while you're trying to be a professional athlete," she said. She wondered why her husband — who has played in the major leagues — is still included on the same pay scale as guys, some of them teenagers, who are spending their first summer in single A ball. "I would love to be able to work with MiLB to get it on a path where the system grows as the guys grow," she said.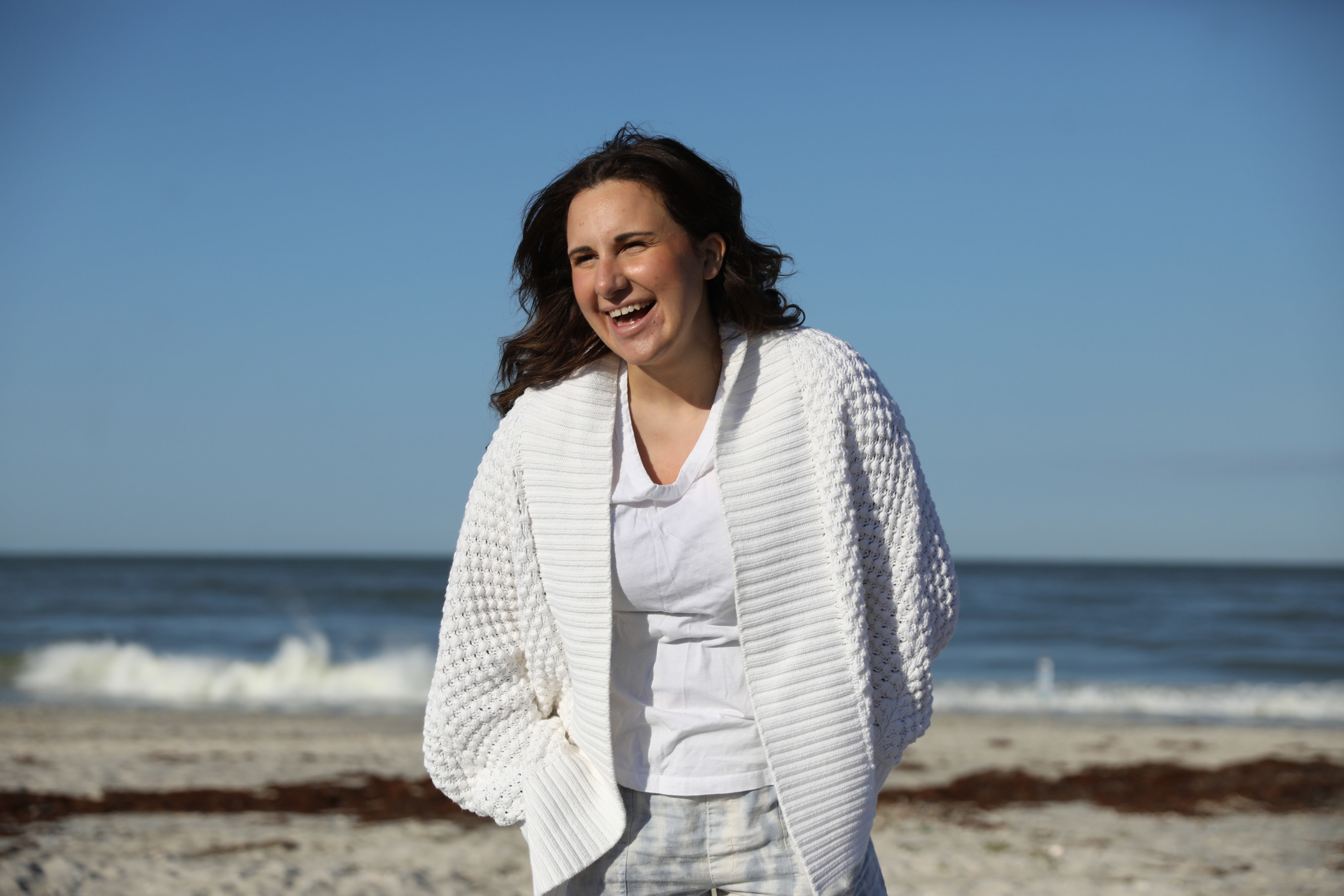 Ultimately, each of these women is also anticipating the moment when, inevitably, their husband's career ends. They won't necessarily miss the bad days — the stress of losing seasons or bad outings, the worry over strained muscles or unfriendly coaches. But every WAG knows that someday, her husband will be left without the thing that's been his identity for most of his life. And many of them want to have something of their own already in the works when that happens.
"I always think about it as, eventually it's gonna end for him. And how hard would it be, if he's trying to figure it out and I'm trying to figure it out at the same time?" Zamora said. "When baseball's done and that chapter is over, I can keep us afloat while he's mourning the loss of something he's loved for a very long time. He can find his path and his way, and have that time to figure that out. I can carry the load, 'cause I've already taken the time and done the work. It's about being a good partner too." ●
Zan Romanoff is the author of three young adult novels, most recently LOOK, which O: The Oprah Magazine called "one of the LGBTQ books that will change the literary landscape." Her nonfiction has appeared in print and online for BuzzFeed News, the LA Times, and the Washington Post, among other outlets. She lives and writes in LA.
Correction: An earlier version of this story misstated the gender of Tiffany Markesh's son in a photo caption.