Here's How To Be Kinder To Your Fasting Friends This Ramadan
A few dos and don'ts to help you both get through the month.
Muslims around the world are fasting from sunup to sundown for the month of Ramadan. Writer Zain Alam and artist Jason Adam Katzenstein put together a guide for how to be a kinder, more thoughtful friend to people who fast.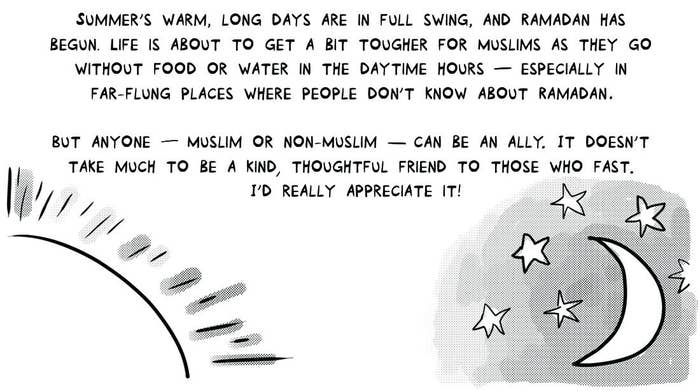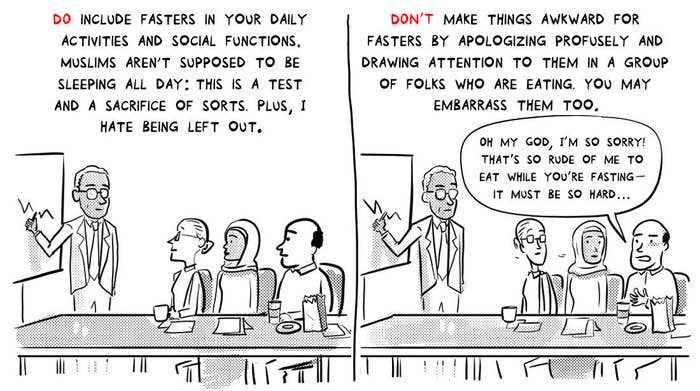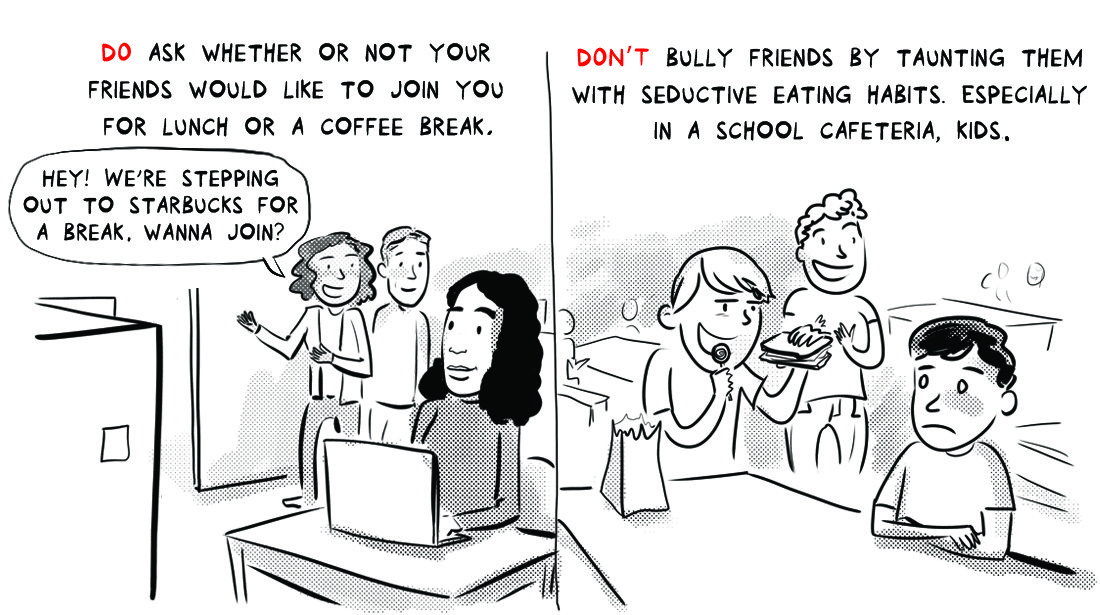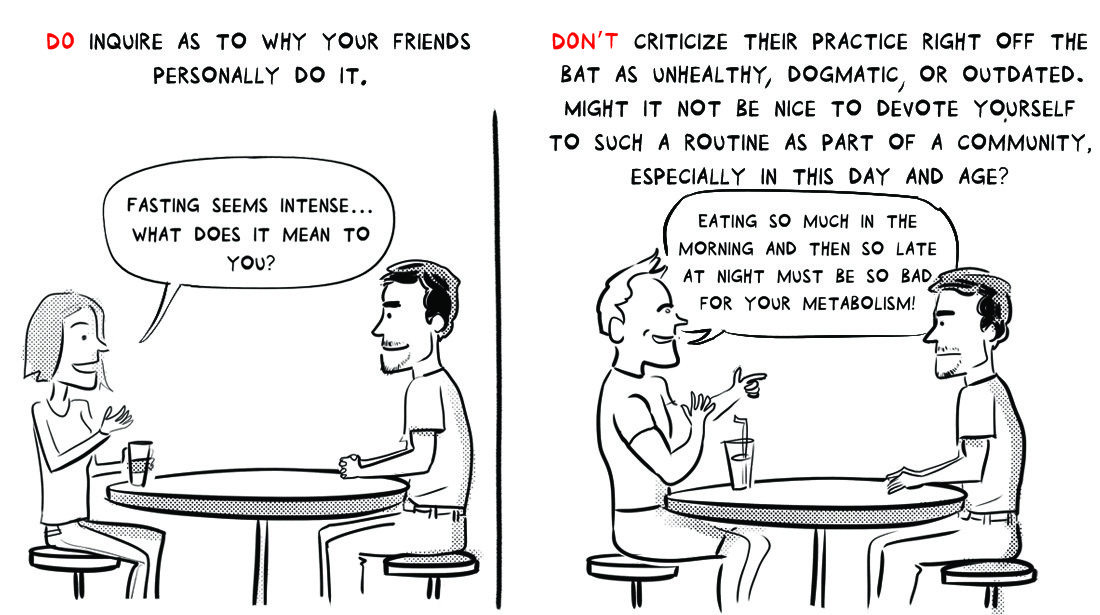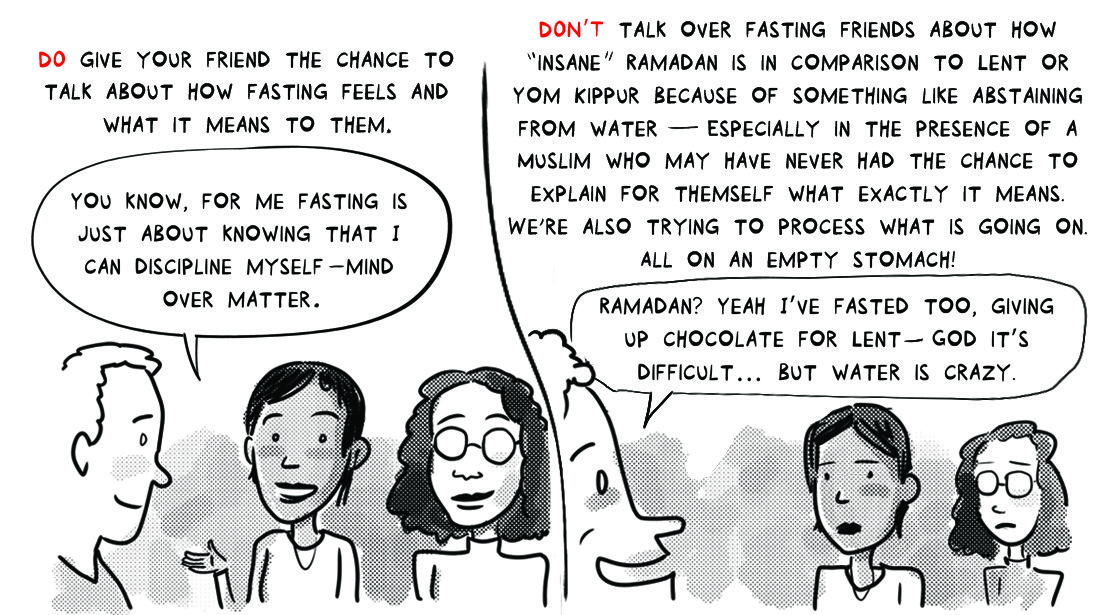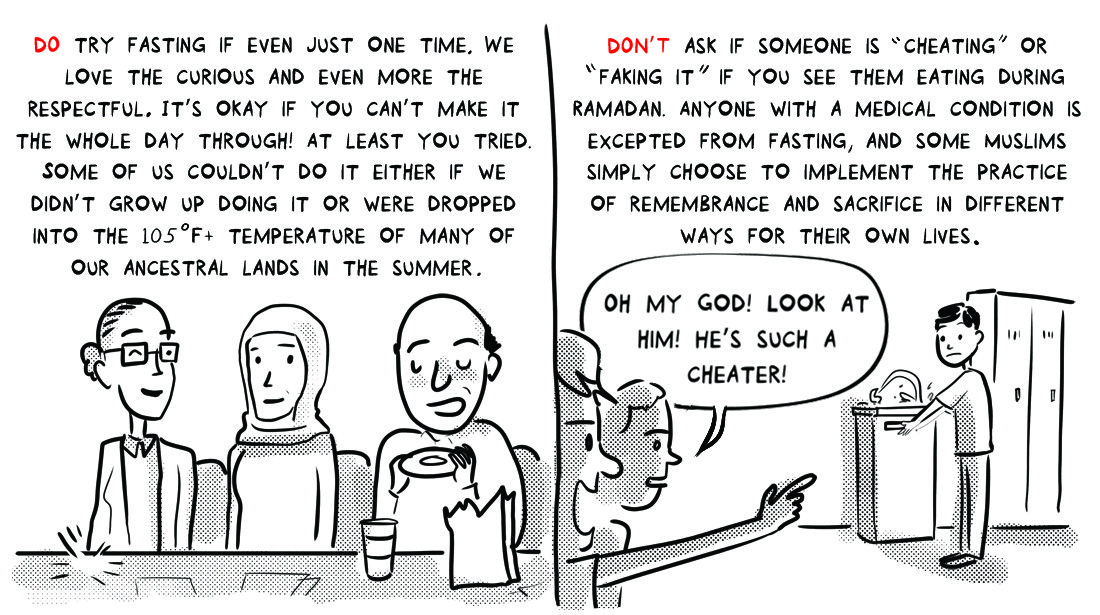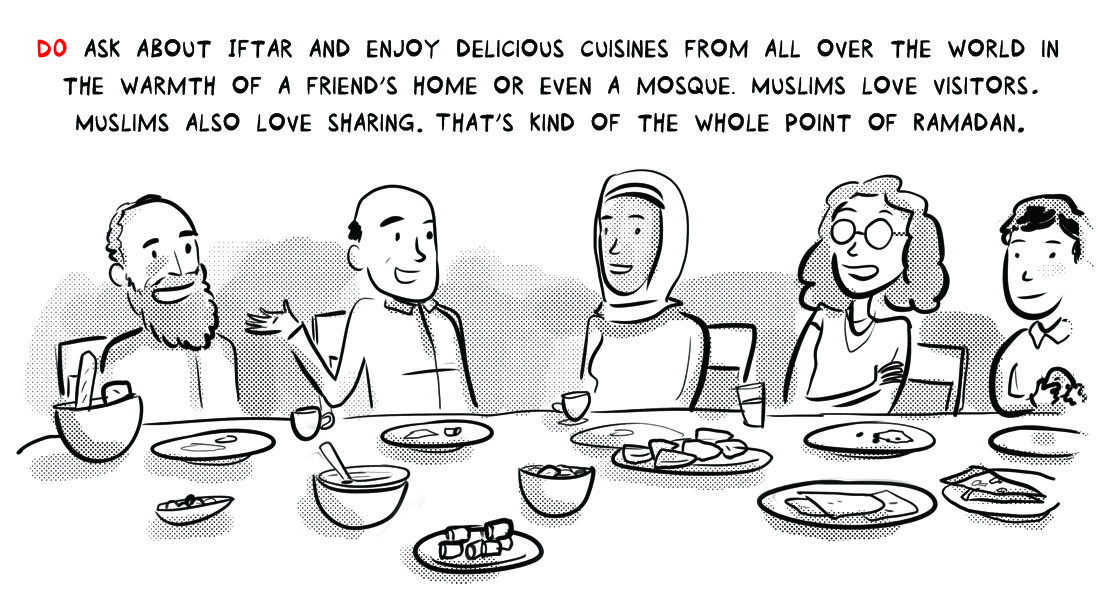 Want to learn more? This post is part of a series organized by BuzzFeed podcast See Something Say Something celebrating Ramadan with podcast episodes, posts, videos, and essays.

Zain Alam is an artist and storyteller whose work explores South Asian artistic traditions, Islamic history, and diasporic identity in America. His recording project Humeysha is based out of NYC and has been featured in Noisey, Fader, and The Village Voice. He is presently artist-in-residence at the ArtCenter/South Florida BHQFU fellowship and a graduate student of Islamic studies at Harvard University.

Contact Zain Alam at karolina.waclawiak+ZainAlam@buzzfeed.com.

Got a confidential tip? Submit it here.