Less than a week after a powerful nor'easter slammed the East Coast, another winter storm is pounding the region with wet, heavy snow and strong winds.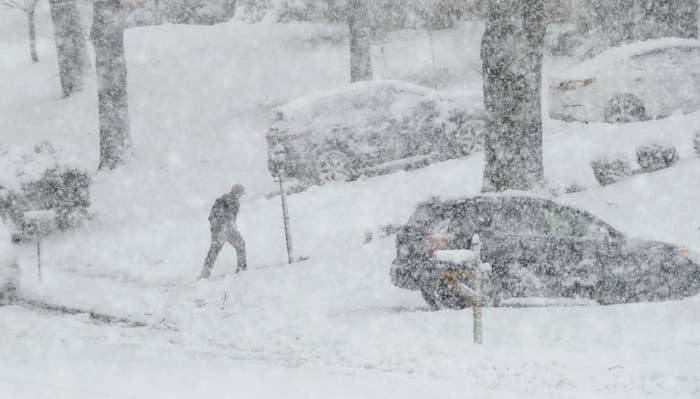 On Wednesday, the storm battered the Northeast with up to two feet of snow and produced damaging lightning strikes —so-called "thundersnow" — and it's not over yet.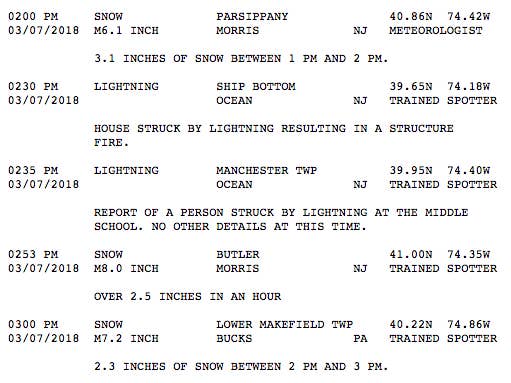 The nor'easter prompted forecasters to issue a winter storm warning that stretched from eastern Pennsylvania to northern Maine until Thursday morning.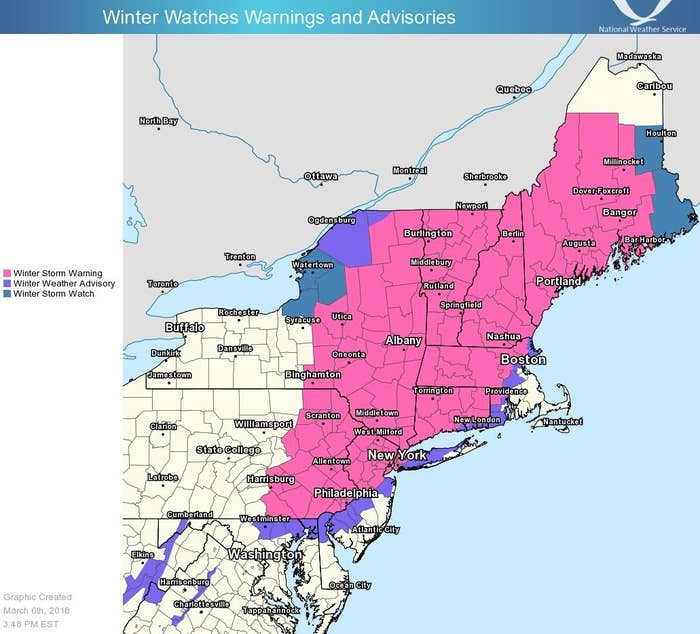 The combination of heavy snow and winds knocked out power to more than 700,000 people across the Northeast, where utilities were still scrambling to restore electricity after last week's powerful storm.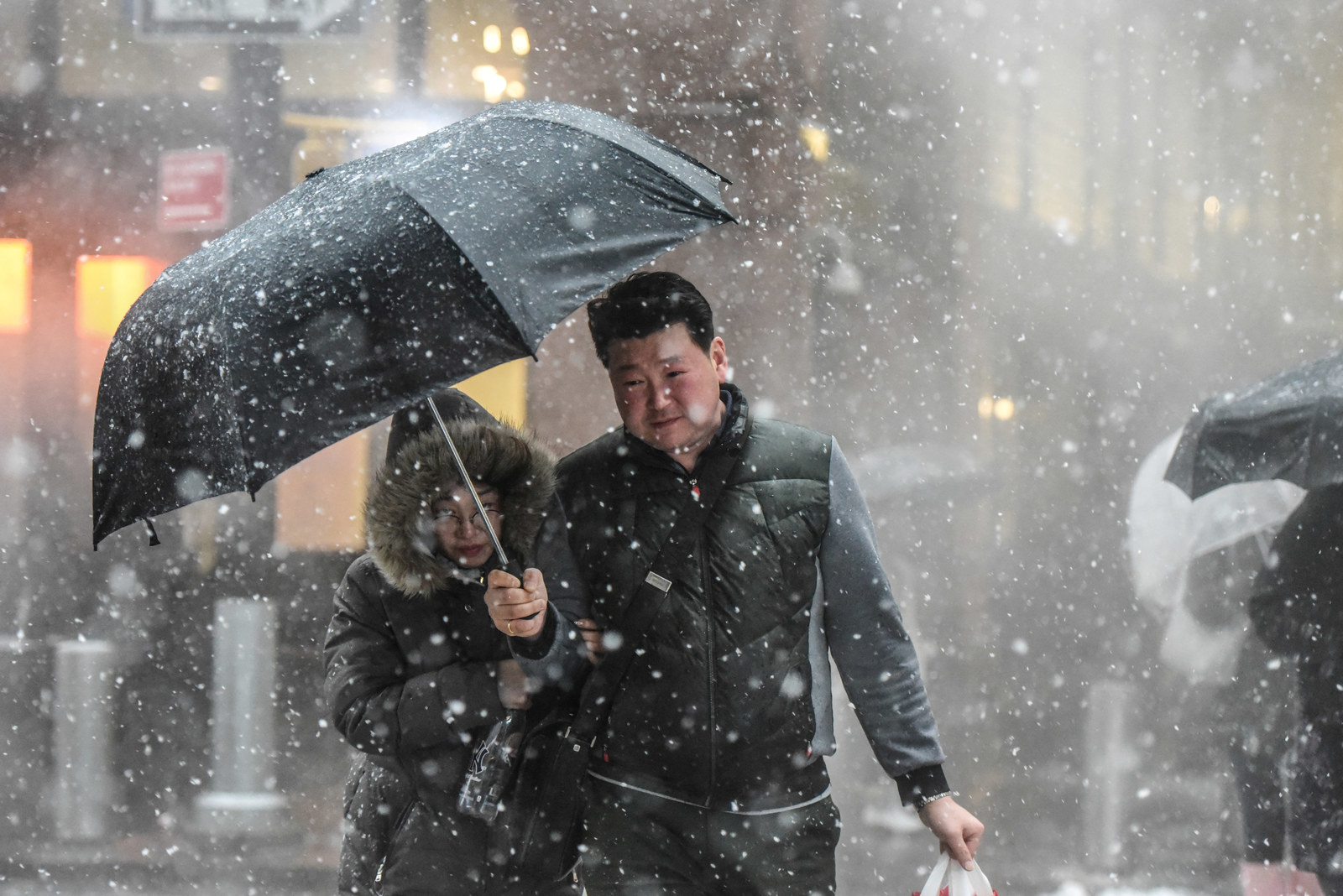 Some of the highest snowfall totals recorded so far include 26 inches in Sloatsburg, New York, and 24 inches in Franklin Lakes, New Jersey.
As of Wednesday night, New York City had received 2.5 inches of snow, while Philadelphia picked up 6 inches.

The forecasts have been on the move. While New Yorkers woke up to rain, for example, it transitioned to heavy snow by the afternoon.
And in some places, snow is coming with a side of thunder. Thundersnow was reported Wednesday afternoon in New Jersey and New York.
Much of the intense snowfall has occurred with the thunderstorms. Parts of eastern Pennsylvania and New Jersey, for example, received between 2 and 3 inches of snow in just an hour.
There's also been at least two dangerous lightning strikes. A house was struck by lightning and caught on fire in Ship Bottom, New Jersey, at 2:30 pm, according to the National Weather Service. Soon after, at 2:35 pm, a teacher was struck by lightning at a middle school in Manchester, New Jersey, and was taken to a hospital with non-life threatening injuries, according to the Associated Press.

As the brunt of the storm reaches Boston on Wednesday night, it's leaving a series of downed trees and power lines in its wake.
There's still a lot of uncertainty about exactly how much snow will fall in Boston and Providence. There's a tight and shifting "rain/snow line," meaning one location could see several inches of snow while another just 10 miles away receives rain.
In Boston and up the coast into Maine, there's also a risk of coastal flooding. Forecasters say wind gusts, possibly up to 60 miles per hour, could coincide with high tides, pushing water inland.
The new flood warnings come just a week after ocean waters inundated the streets of Boston, and other parts of the Massachusetts shore, for the second time this winter.
"There could be flood potential," meteorologist Mike Musher, of the Weather Prediction Center, told BuzzFeed News, "but nothing as extreme as last week. It could exacerbate the situation there."

Nearly 2,000 flights coming in and out of New York-area airports were cancelled Wednesday.
Storm-related power problems led to significant train delays in the Northeast, too.
UPDATE
This story has been updated with new information about the storm's development and impacts.