President Donald Trump stunned the world in June when he vowed to pull the US — the second-largest emitter of climate pollution — from a global agreement to protect the world from catastrophic warming. Trump said the US will not stay in the Paris accord unless it can negotiate better terms, claiming the current voluntary terms would hurt the US economy.
Although the US has notified the United Nations of its intent to ditch the deal, it cannot officially do so until November 2020. The nation's refusal to support the Paris climate accord was repeatedly a sticking point at meetings for world leaders this year, including the main summits for the Group of Seven (G7) and Group of Twenty (G20).
As the US government has stepped back from Paris, however, a growing number of cities, states, universities, businesses, and others have reaffirmed their support for the accord and for fighting climate change.
2. The US no longer has a climate action plan.
Trump signed an executive order in March undoing the climate action plan, a sweeping government-wide mandate from 2013 requiring federal agencies to reduce their emissions and fold climate science into their decision-making on new buildings, projects, and more. He had already identified the plan for elimination on his first day in office.
3. Goodbye, Clean Power Plan.
The Environmental Protection Agency announced in October its plan to kill the Clean Power Plan, the Obama administration's rule to limit greenhouse gas emissions from power plants. "The war against coal is over," EPA head Scott Pruitt said at a press event in Kentucky about the news.

The agency used questionable facts and figures in its justification for why it should ditch the rule, and is now soliciting public comment on a possible replacement.
Trump and others have repeatedly said the war on coal is now over. Beyond this coal-related rule, the administration has nixed a new rule protecting streams against mining pollution and paused a study on the dangers of mountaintop coal mining.
4. Trump axed rules for building new federally funded projects, such as bridges and roads, in flood zones so they flood less.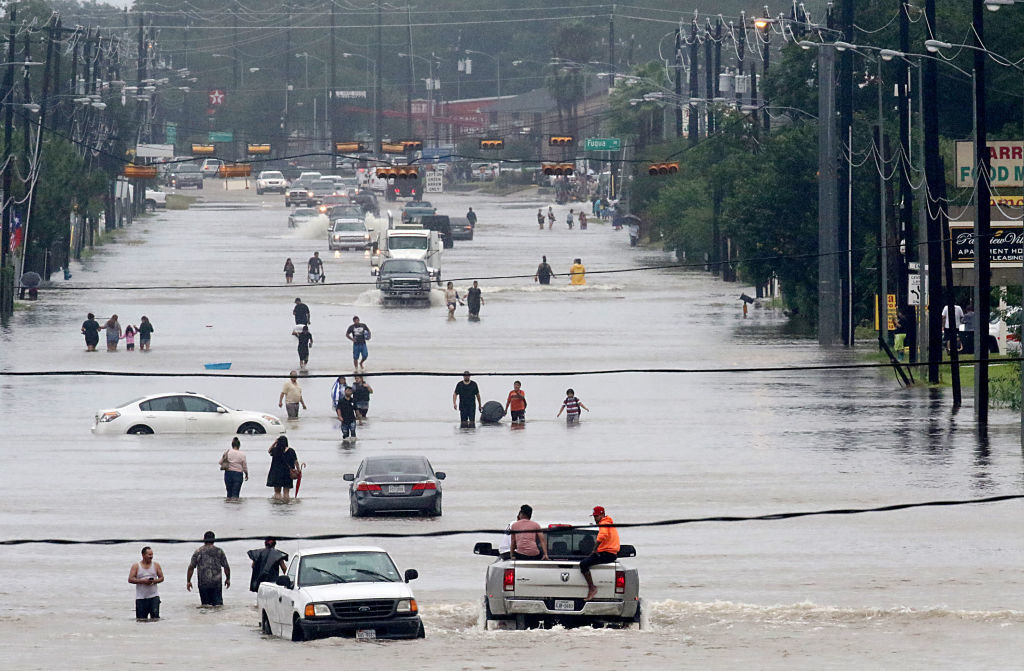 Weeks before Hurricane Harvey drenched Texas with record rainfall, Trump repealed an Obama-era mandate to protect new federally funded projects from flooding. He revoked the standard in a single line in his sweeping infrastructure executive order. Facing a backlash from conservative free-market groups, environmentalists, and flood experts, federal officials have said they intend to replace the rule. If they want a replacement rule to influence the rebuilding following Harvey and the other 2017 hurricanes, experts say they are running out of time.
5. Oil and gas companies can keep spewing methane into the air.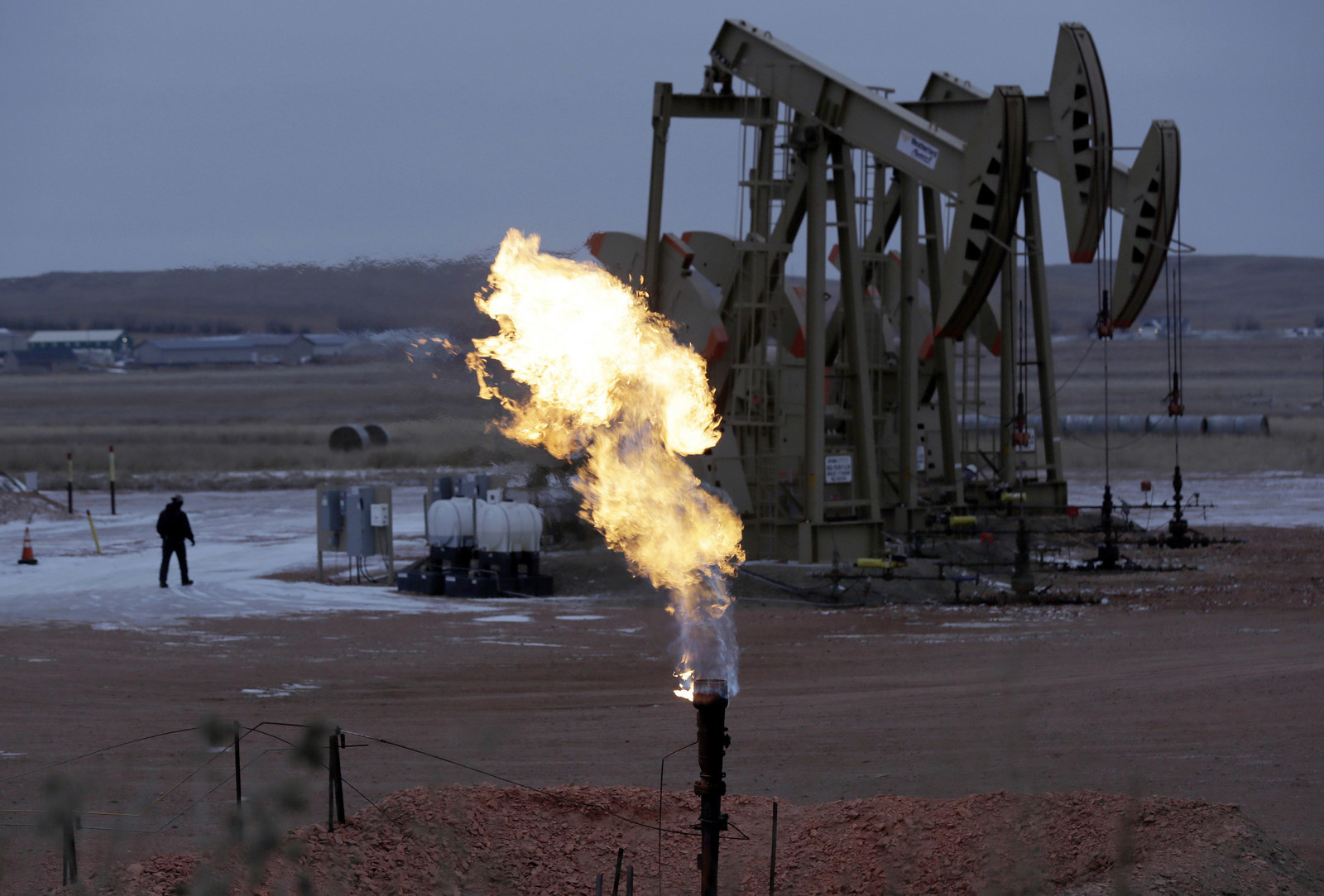 The Trump administration has delayed or ended a series of rules finalized at the end of last administration to curtail how much methane — a potent greenhouse gas — oil and gas companies can spew into the air.

After Congress failed to roll back the rules, the Interior Department proposed delaying the implementation of a rule to curb flaring and other ways natural gas is wasted at oil and gas operations on public lands. The rule was supposed to take effect January 2018. Citing concerns about the cost to operators, federal officials are pushing its implementation back a year, and leaving the door open to changing or ending the rule.
The EPA is reconsidering methane and other emissions standards for landfills, and also plans to reconsider new air pollution standards for various oil and gas infrastructure, from well sites to compressor stations.
6. The words "climate change" have disappeared from many federal websites...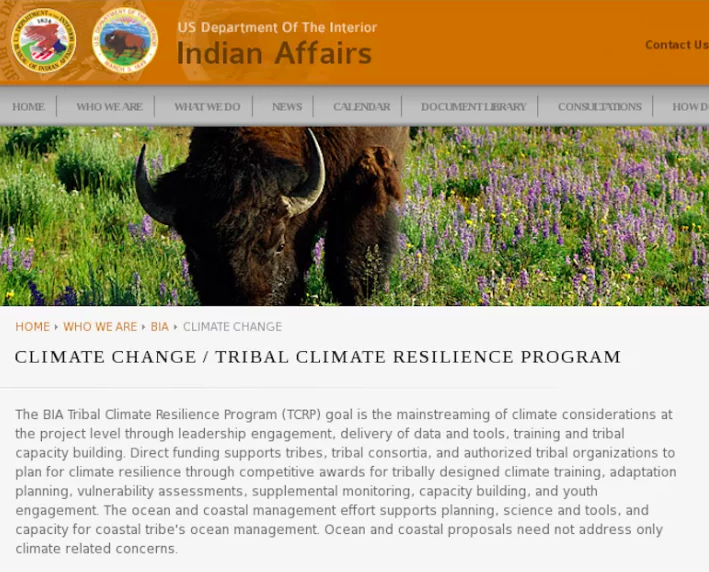 7. ...and Twitter accounts, and government grants.
A National Park Service Twitter account was shut down after retweeting information about low turnout to the inauguration and the disappearance of climate websites. Then a series of tweets with climate facts were deleted from the Badlands National Park Twitter account in January.

An Energy Department official in August asked a scientist to remove the terms "climate change" and "global warming" in descriptions of her government-funded work. Around that same time, the EPA launched a review of grants, reportedly on the hunt for "the double C-word" (climate change). At least one EPA grant was cut short "due to a shift in priorities," and several others were pulled before they even began. The EPA also canceled talks for three scientists slated to discuss climate change at a Rhode Island conference in October. Pruitt has since said scientists won't be prevented to talk about climate change.

Despite fears of tampering or censorship, a government report on climate science and its impacts across the US was published as planned. Responding to the report, a White House official said: "The climate has changed and is always changing."
8. The head of the EPA wants scientists to publicly debate about whether climate change is real in a so-called red team/blue team exercise.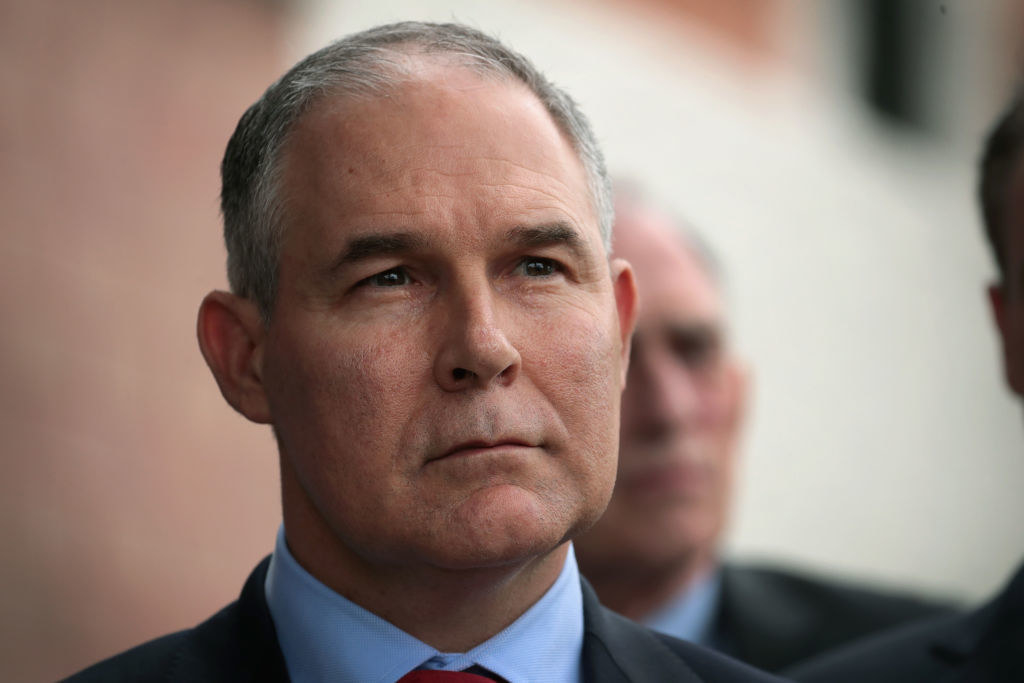 EPA head Scott Pruitt said in July the agency was working to organize a "red team/blue team" public debate on climate science, potentially to show on TV. He's reached out to climate denial organizations, such as the Heartland Institute, for names to put on the "red team," which would question whether climate change is real.

Climate scientists have balked at the idea, saying there's already a forum to debate this science: peer-reviewed journals. It's possible such an exercise could be used to launch a review of the endangerment finding. For now, the exercise is reportedly on hold.
President Trump and other top US officials, as well as prominent Republicans in Congress, have also questioned climate change. And more climate deniers could be on the way: Trump has nominated several people with a record of questioning man-made global warming.
9. Trump is getting rid of federal climate advisory groups.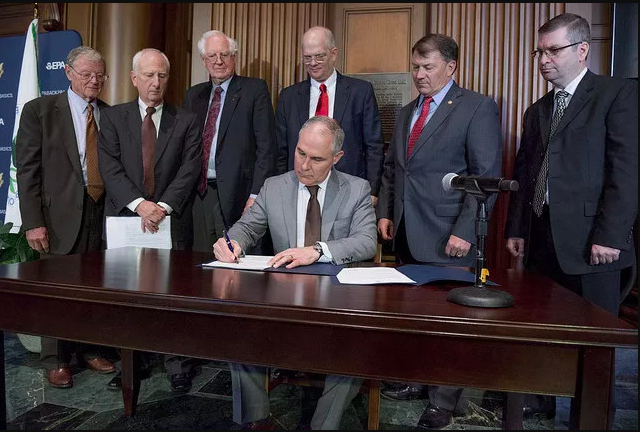 The Interior Department quietly disbanded its 25-person Advisory Committee on Climate Change and Natural Resource Science. In August, a 15-person committee that advised the US government on implementing new policies based on the latest national climate assessment was dissolved. More recently, a group that helped local officials plan for extreme weather and climate impacts ended and will be replaced with a national workshop.

Beyond climate, the EPA told many of its science advisers they were out of a job and then overhauled the rules for who can serve on these panels in a way that opens the door for more influence from businesses.
10. The US is opening up more land and water to extracting and developing fossil fuels, a key source of climate pollution.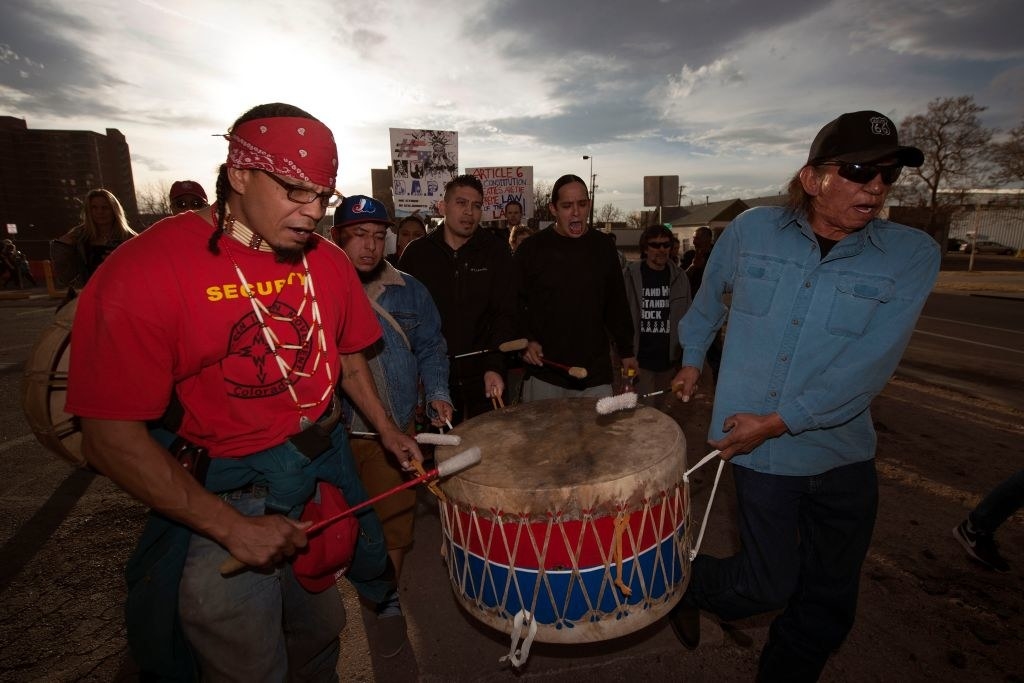 11. Trump is moving to relax climate rules for cars and trucks.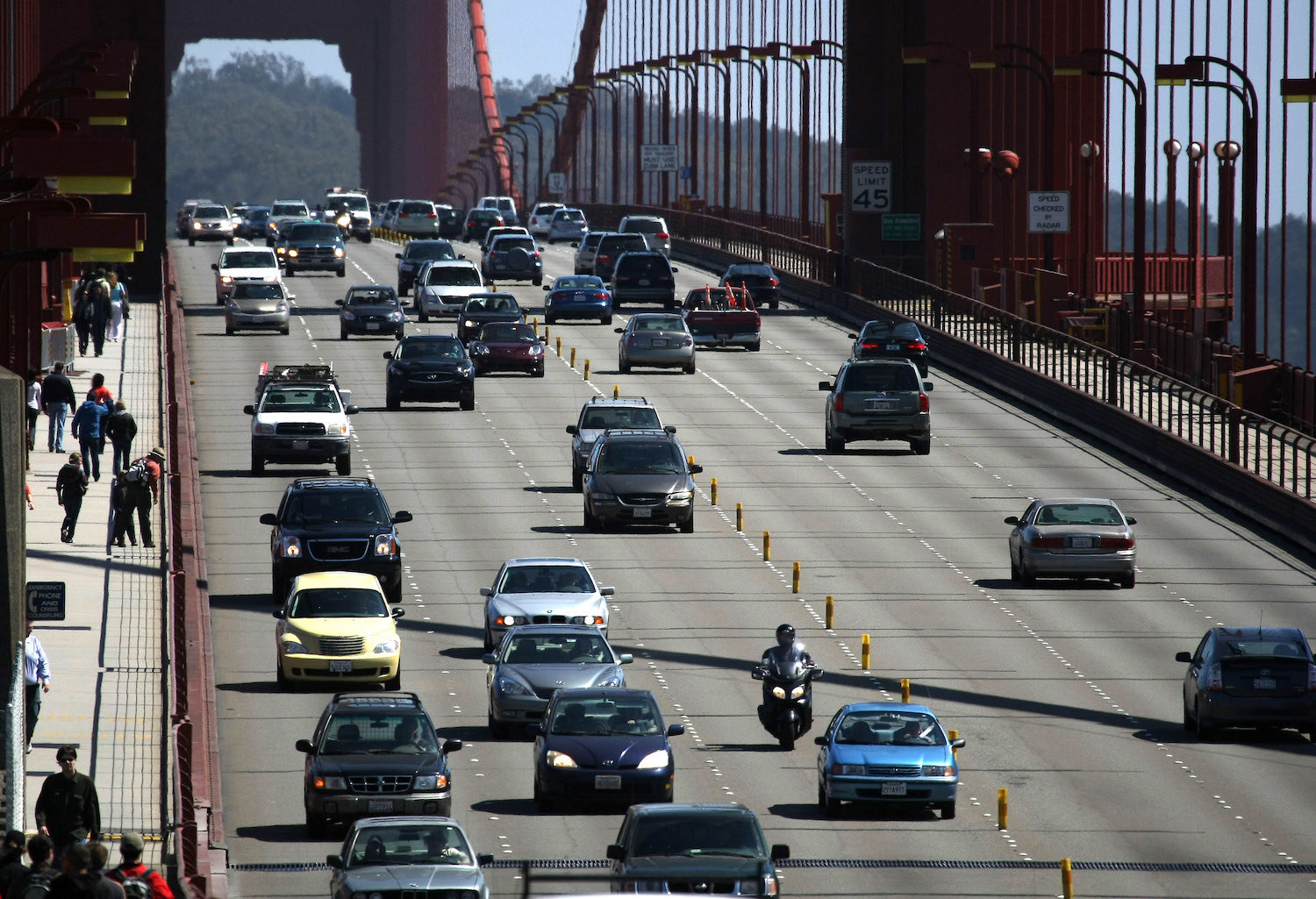 The EPA and The Federal Highway Administration are looking to repeal requirements for tracking and reporting the climate pollution from national highways. They are also reconsidering stricter greenhouse gas emission standards and fuel efficiency for cars and light trucks with model years 2022–2025. The EPA may also try to revoke legal waivers that let California set its own standards for fuel efficiency and electric vehicles, but Pruitt has told state lawmakers the rule is safe for now.