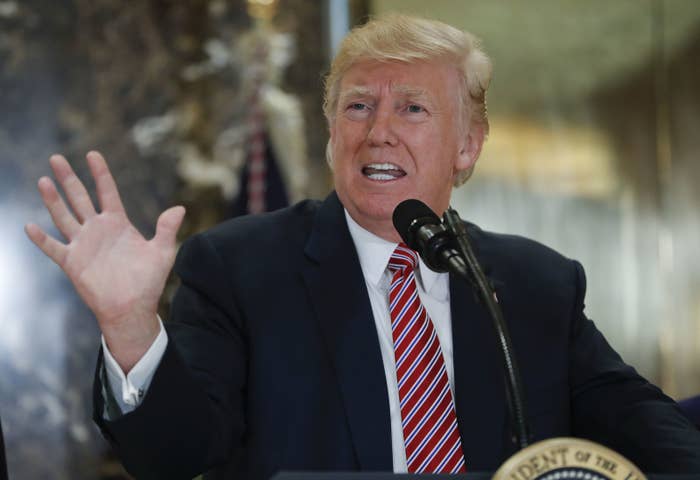 President Trump has repealed a strict Obama mandate for building new federally funded projects, such as roads and hospitals, in flood zones so they flood less.
Trump announced he was revoking the standard in a single line in his sweeping infrastructure executive order signed on Tuesday.
"This is part of our plan to streamline the current process," a White House spokesperson told BuzzFeed News via email.

This is the latest example of the Trump administration reviewing, weakening, or repealing environmental regulations. It has drawn criticism from environmentalists, a former Federal Emergency Management Agency director, and even a Republican in Congress.
"There's no real logical reason to do this," former FEMA director Craig Fugate told BuzzFeed News. Fugate headed up FEMA under Obama and helped craft the original standard.
In a prepared statement, Rep. Carlos Curbelo, a Republican from Florida, called the executive order "not fiscally conservative" and "irresponsible."
"Sea level rise and the risk of severe flooding are a reality for communities across the country," Curbelo said. "When you're on the front lines like South Florida, we know the importance of having more resilient building codes to protect our infrastructure, especially when taxpayer dollars are used."
Floods are among the most common and expensive type of disaster in the US, and climate change is expected to make them an even bigger problem. That's why Obama issued a flood executive order in January 2015 requiring both current and future flood risk, such as rising seas, to be accounted for in the siting, planning, and construction of new federally funded development in floodplains.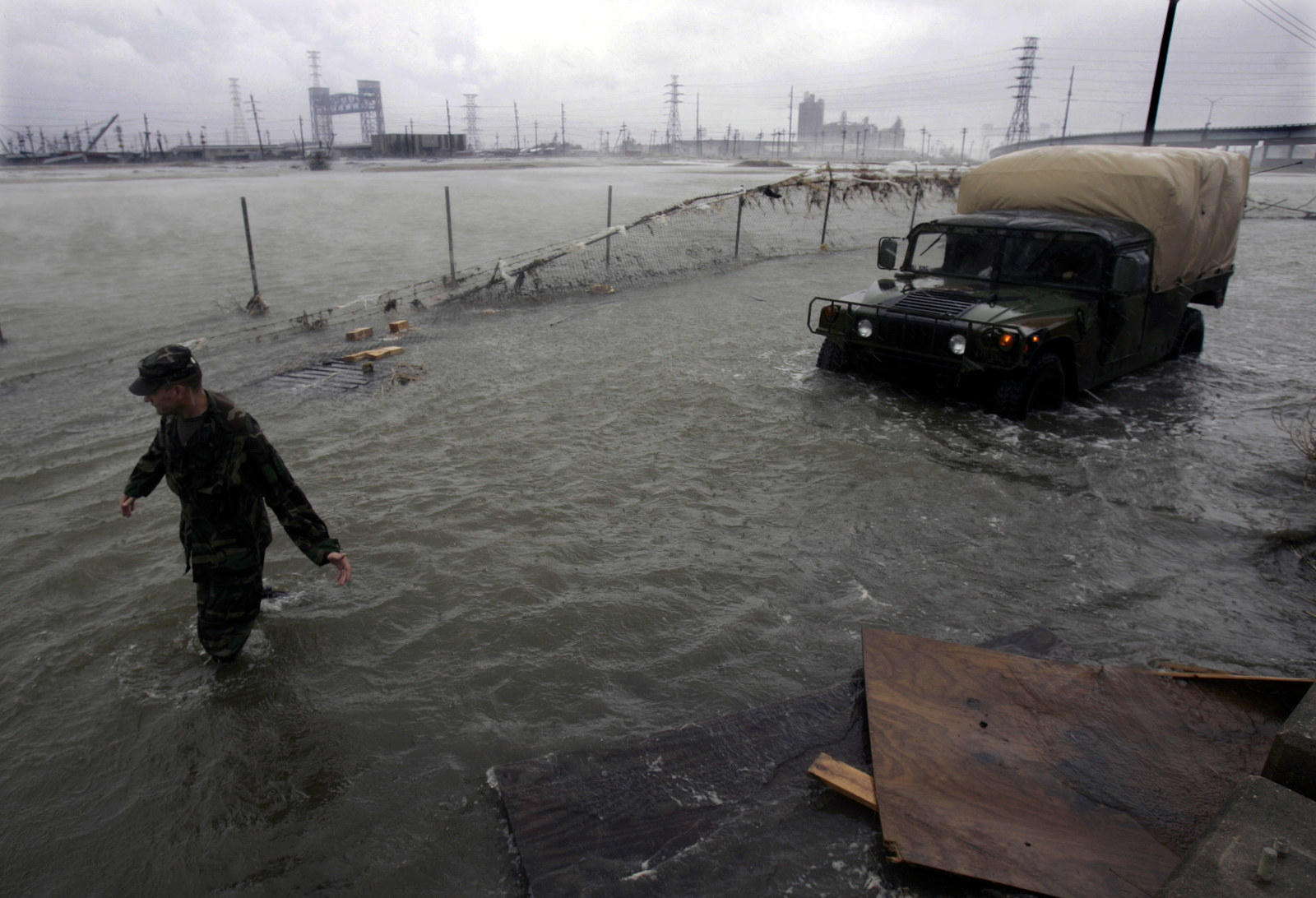 The order applied to Department of Defense projects, for example, as well as any local or state project being built using federal dollars, such as schools and water treatment plants. It also could have impacted some homeowners or business owners turning to FEMA to rebuild after a damaging storm.
Obama's standard replaced one that had been in place since the Carter administration, according to Robert Moore, a senior policy expert at the environmental group Natural Resources Defense Council. The old standard required projects be built to the elevation of flood that has a 1% annual chance of occurring, or what's called a 100-year flood. This generally meant buildings had to be built 12 inches off the ground.
That changed with the 2015 standard, which required federally funded new buildings in floodplains to be built at least two feet off the ground, or based on the elevation of a 500-year flood. A third option was to decide where and how high to building using the best available climate data.
"Ultimately, taxpayers will pay the bill," Fugate said, referring to Trump's reversal of the standards. "You are underwriting risk that we could have prevented or significantly reduced by adding 12 inches to the foundation of a building or structure paid for with your tax dollars."
Responding to a request for comment on the flood rule repeal, a FEMA spokeswoman wrote in an email: "FEMA remains committed to improving the nation's preparedness and resilience against all-hazards and will continue to encourage local communities to take actions that limit or reduce the impact of hazards." FEMA will work with the Department of Homeland Security to implement Trump's executive order, the spokeswoman added.

According to a White House spokesperson, Trump's order doesn't prevent local and state agencies from using more stringent building standards in floodplains if they choose.
"This is them basically telling you spin," said Fugate. "We're already facing significant flooding and related damages every year, whether you believe in climate change or not," he said, and the Obama rule "was an attempt to start adapting."
CORRECTION
Natural Resources Defense Council's name was misspelled in an earlier version of this post.
UPDATE
This story has been updated to include a comment from FEMA.