WASHINGTON – The Trump administration shattered the Environmental Protection Agency. More than a year later, the Biden administration is still putting the pieces back together.

At the nation's top environmental health agency, a reversal of fortune is underway: Where Trump proposed shrinking funding and offered buyouts to get people out the door, Biden is trying to grow the budget and hire scientists, inspectors, and lawyers. Where prior EPA chiefs Scott Pruitt and Andrew Wheeler deleted the agency's climate website, questioned accepted climate science, and halted environmental justice training, the new administrator, Michael Regan, restored the climate website and is prioritizing the agency's climate and justice work. Where the previous administration weakened pollution rules for cars, oil and gas producers, and power plants, this one is trying to reverse those decisions — and proposing new protections.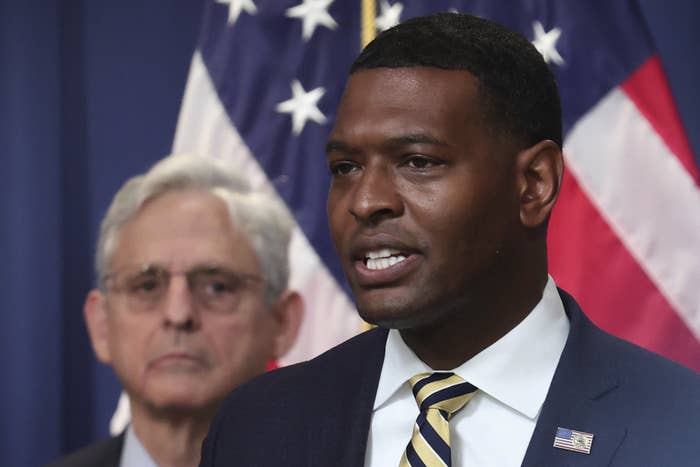 The end goal isn't to just rebuild what was lost, people inside and outside the agency say, it's to build back something better.
More than flipping a switch, the changed course requires a cultural shift at the agency, said its new leadership. In a sit-down interview with BuzzFeed News at her Washington, DC, office, EPA Deputy Administrator Janet McCabe described the administration's approach for moving forward: being available, communicating a lot, and simply letting career staff do their work.
"The president put out a number of executive orders that more than encouraged the agencies to do their work, to focus on climate change, to focus on environmental justice and equity, to move policy items forward," she said. "So right away you saw the agency pick up big rulemakings… Those send signals to the workforce."
The change is evident, said some agency veterans.
"People feel a lot more secure in their jobs," said Nicole Cantello, a Chicago-based EPA lawyer and union leader. "That's a really good thing."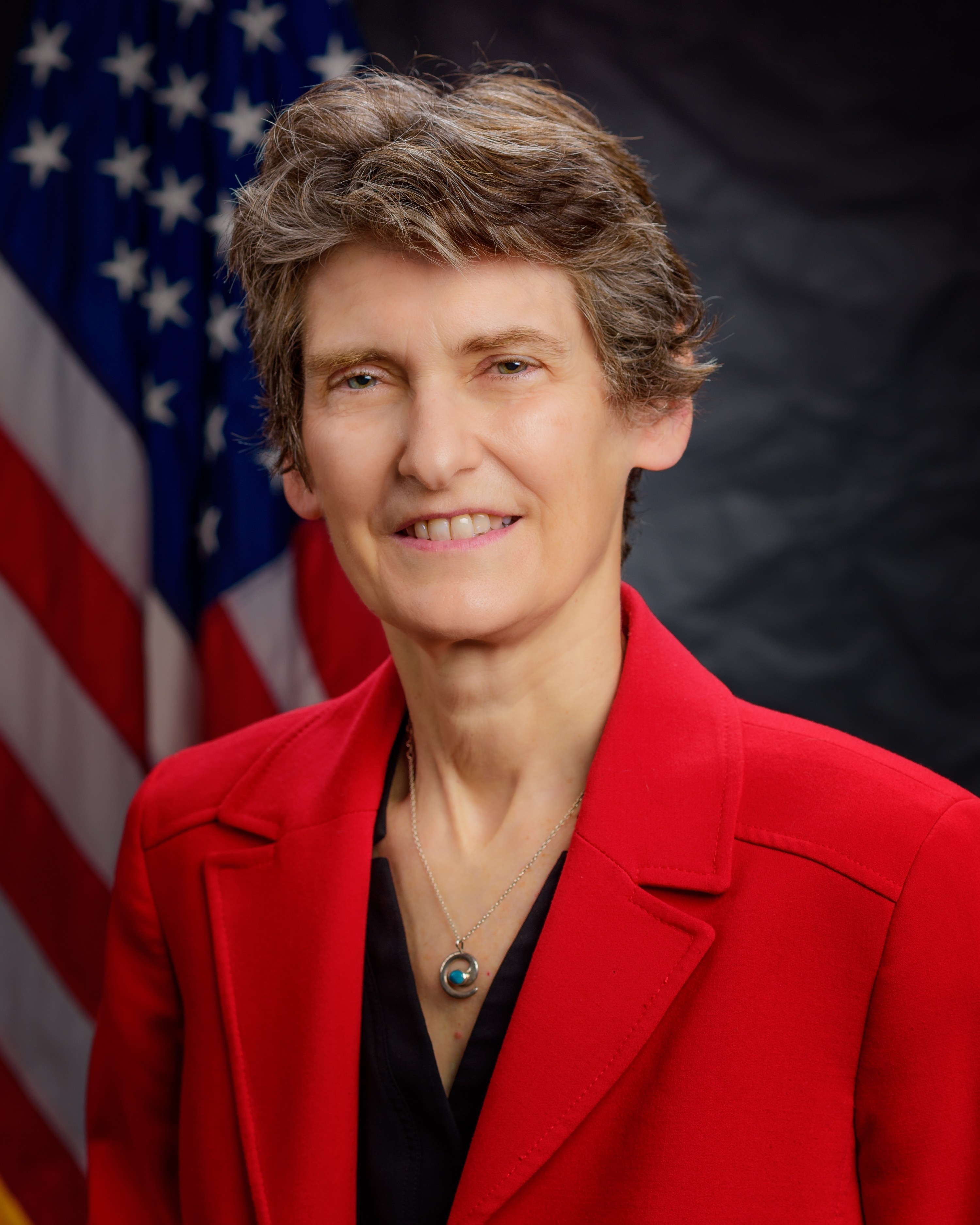 But standing in the way of the new EPA vision is a lack of resources, staff, and more support from across the government. For one, the Supreme Court is currently reviewing a case that could sharply limit the agency's ability to regulate greenhouse gasses that drive climate change. The Senate, meanwhile, has yet to confirm at least four people nominated for top agency roles. Congress also denied Biden's request for $11.2 billion in discretionary funding for the EPA for fiscal year 2022, enacting a budget of about $9.6 billion instead.
Referring to the budget, Timothy Whitehouse, executive director of the environmental nonprofit Public Employees for Environmental Responsibility, accused Congress of "basically conceding the Trump vision for the agency."
"The EPA is still in crisis," he said.
For McCabe, who's at the agency now for a second time, this is nothing new. "There's never enough resources to do everything the agency is expected to do," she said. "This is always the challenge for an agency that really wants to do as much as it can, all the time, to protect human health and the environment."
"A clock that's ticking down"
For Americans, the challenge posed by climate change has never been greater. The atmosphere has already warmed roughly 1.1 degrees Celsius (2 degrees Fahrenheit) compared to preindustrial times. And the planet could dangerously heat up a total of 3 degrees Celsius (5.4 degrees Fahrenheit) during this century — if humanity doesn't run from fossil fuels, deforestation, and other climate pollution in EPA's purview. That much warming could trigger species extinctions, flood the world's coasts, and worsen deadly heat waves, such as the one killing people in India right now.

That's why the EPA is pushing forward with various climate rules, McCabe said.
Last September, the EPA finalized a rule to cut the climate pollution from hydrofluorocarbons (HFCs), potent greenhouse gases, which are commonly used in refrigerators and air conditioners.
In November, officials proposed a rule to cut the emissions of methane, another potent greenhouse gas, from new and existing oil and natural gas facilities, such as well sites and compressor stations. In response, more than 90 House Democrats wrote a letter to the EPA urging even stronger final rules. Even the American Petroleum Industry, a major trade group for oil and gas companies, responded to the proposal by saying "reducing methane emissions is a priority for the industry" and pledging to work with officials on the regulations. The aim is to finalize the rule by 2023.
Last December, the EPA announced final fuel efficiency rules requiring cars to achieve 40 miles per gallon by 2026. The agency next reinstated California's ability to set its own, more aggressive vehicle emissions standards after Trump officials revoked what's called the California waiver in 2019. Cars, trucks and other transportation were the nation's leading source of greenhouse gas emissions in 2020, per EPA data.
The EPA will also propose new rules for curbing power plant emissions, possibly this year. When Sen. Sheldon Whitehouse, a Rhode Island Democrat, asked about what's taking the proposals so long at a budget hearing in the Senate last month, Regan said officials were working on it. But limited resources and another branch of government are standing in the way. "We have this Supreme Court decision that we are also keeping an eye on," he said.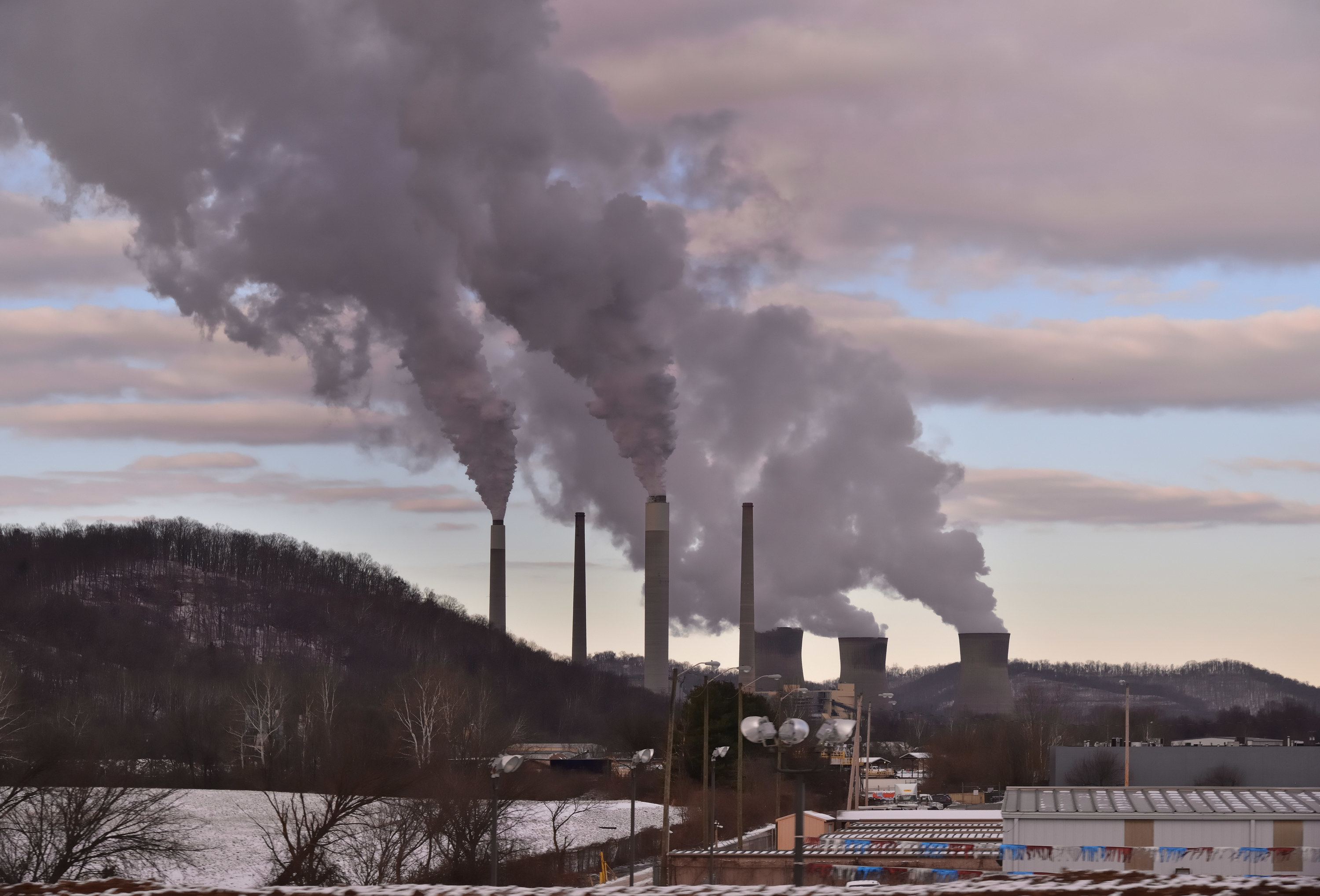 "I don't want my state to sink while you're being careful," responded Whitehouse. "So forgive me for being a little impatient here."

"Are expectations for the EPA too high?" asked Mustafa Santiago Ali, a vice president at the green group National Wildlife Federation. "We have a clock that's ticking down. We should have high expectations because the sets of challenges that we have in front of us are only going to exponentially grow, and we know the communities who are going to be hit the first and the worst." He was referring to disadvantaged communities, such as low-income ones and communities of color.
Helping the most vulnerable respond to climate change and other pollution is paramount to Regan, who last year went on a "Journey to Justice" tour of communities across the South struggling with pollution. Afterward, he vowed to expand support for community air monitoring for toxic emissions and do more unannounced inspections of polluting industries.
While Regan's EPA has issued a number of big fines for civil cases of pollution in the first year, according to a review of agency enforcement data by the nonprofit Environmental Data and Governance Initiative, the total number of new civil or criminal enforcement cases opened has flatlined. The pandemic is partly to blame, by limiting staff site visits as the virus has raged on. That's poised to change with more EPA staff soon returning to the office.

And on Thursday afternoon, Regan joined Attorney General Merrick Garland for a press conference announcing the launch of the Department of Justice's first-ever Office of Environmental Justice to help address "environment crime and injustice."
This news comes a day after 55 environmental groups and 144 agency alums wrote Congress to finally confirm David Uhlmann as a top official at EPA's Office of Enforcement and Compliance Assurance. Uhlmann was nominated last June.
"More and more responsibilities"
As of April 4, 2022, 14,734 total people worked at the EPA, according to numbers provided by the agency. That's up from 14,139 people in 2021 and 13,523 people in 2020.
For Cantello, and other current and former staff, that's still not enough. "My people tell me that they have enough work for 2.5 people," she said, speaking of the staff in the midwestern region that she represents.
"Trump was taking away duties," she explained, but "here it's the exact opposite" where "more and more responsibilities are being piled on."
Cantello said Biden officials are trying to address the situation and "are desperately trying to keep everybody afloat."
There are all key open positions at the very top. Beyond Uhlmann, three more high-level officials await Senate confirmation: Carlton Waterhouse for the Office of Land and Emergency Management, Christopher Frey for the Office of Research and Development, and Joseph Goffman for the Office of Air and Radiation.
Perhaps no office is struggling more than the one devoted to assessing whether chemicals are toxic or not, where multiple staff have filed official complaints alleging corruption and political interference. Last year, Michal Freedhoff, head of the Office of Chemical Safety and Pollution Prevention, secured an independent staff survey, E&E News first reported. The results were bleak.
According to a summary of the results, which the EPA provided to BuzzFeed News, some respondents expressed: "fear that some colleagues will secretly record them, categorize honest mistakes as scientific integrity violations, and ruin their good name and reputations in the agency and the press," "anger at being bullied and harassed by some NCD colleagues and managers, and dissatisfaction that the organization is not protecting them," and "frustration due to the heavy workload, lack of staff."
In response, new leaders have been brought in, according to McCabe. But, again, more resources would help, and Regan bluntly told Congress in April that this office will remain underwater on the current budget: "EPA only has about 50% of what we think we need to review the safety of new chemicals quickly in the way that the law requires."
Even the American Chemistry Council, the chemical industry's leading trade group, is critical of the situation, accusing the agency's handling of the office as jeopardizing "America's role as a world innovator and risking the availability of critical products and technologies."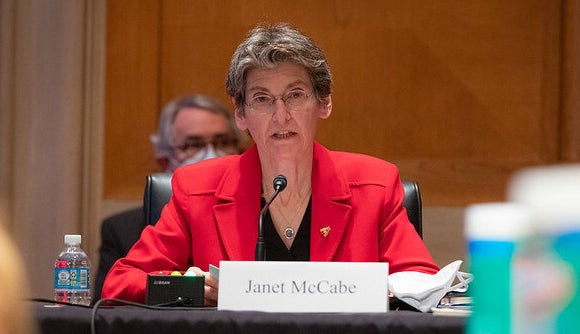 In the face of limited resources, McCabe said, the EPA is having to prioritize. Specifically, some of the 2022 funds are going toward an expansion of dedicated, permanent environmental justice staff within each region.
Then she brought up the $1 trillion infrastructure plan, which Congress passed last year. "The infrastructure bill, of course, is significant additional work for the agency and comes with the opportunity to bring people in," she said. "So we're hiring. Even without the infrastructure bill, we're hiring."

Cantello pushed back on the notion that the infrastructure money is the answer, noting those hires likely won't be helpful with workload problems facing current staff.
Mustafa Santiago Ali, who used to lead EPA's environmental justice work in the Obama administration, was more optimistic. "You can make your infrastructure dollars work for some of the impacts that are happening in vulnerable communities," he said, urging the agency to be innovative in handling resources.
Meanwhile, Biden has already submitted a new, larger EPA budget for fiscal year 2023 for Congress to review: nearly $11.9 billion.
Joyce Howell, executive vice president of the main EPA union collective, said she went to Congress last month to advocate for more hiring: "We need 20,000 people to do this work.
"At some point, initially, you can do more with less," she told BuzzFeed News, but eventually "you're doing less with less." ●