It's the start of spring, but the East Coast apparently didn't get the memo — it's getting slammed by the fourth winter storm in a month.
Getting snow "this late in March — it's an anomaly," Frank Pereira, meteorologist at the National Weather Service's Weather Prediction Center, told BuzzFeed News.

The two-part nor'easter brought light snow on Tuesday to the Mid-Atlantic, including parts of Maryland, Virginia, Pennsylvania, and New Jersey.

Wednesday's second, heavier round of snow is now blanketing the region, starting southwest and moving to the northeast.
"The biggest impact of this storm right now is obviously the heavy snow," Pereira said.

Washington, DC, and Baltimore could get between 4 to 8 inches by the storm's end.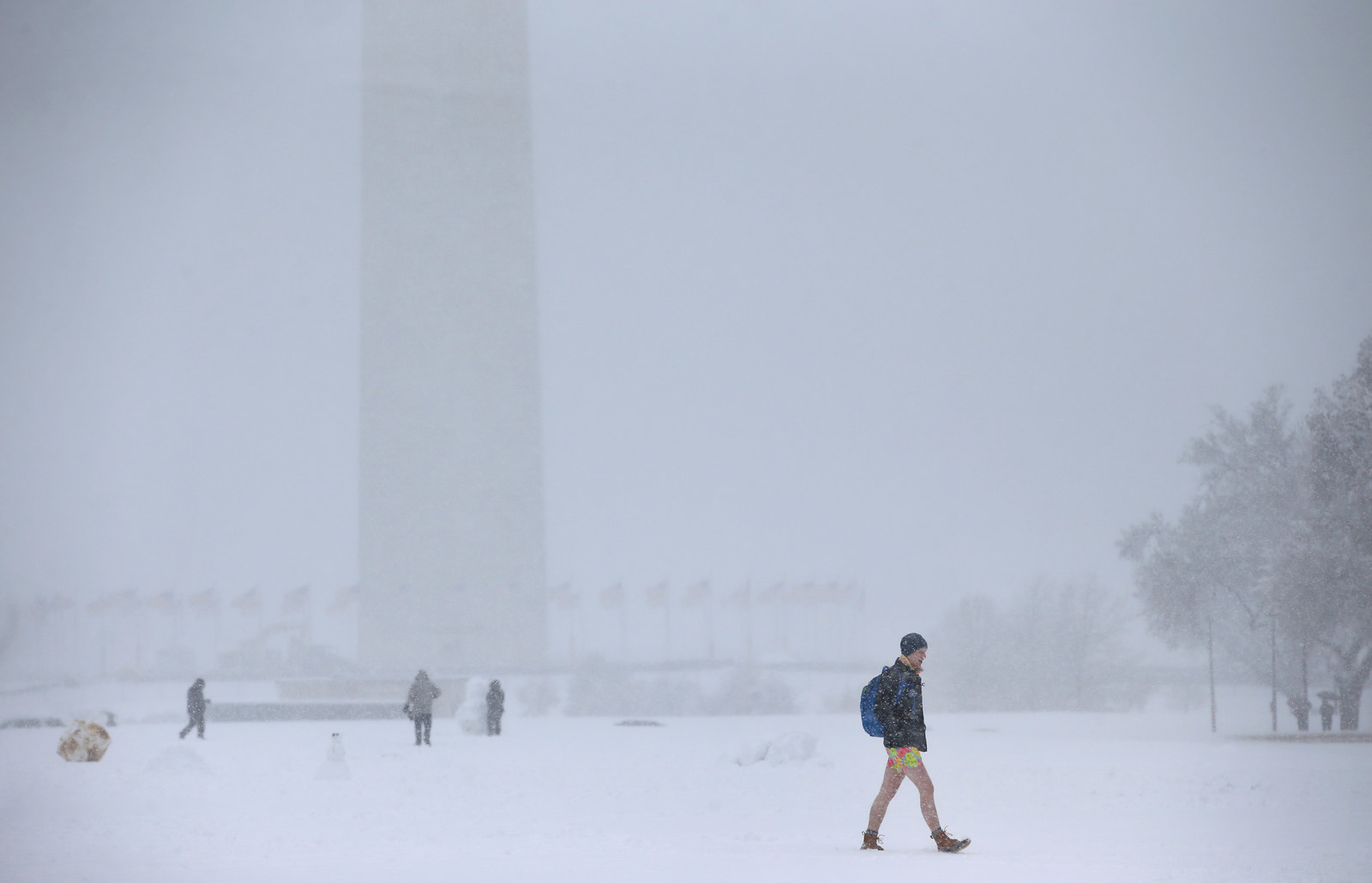 Meanwhile, Philadelphia is on track to get 10 to 12 inches of snow, and New York City could get more than a foot. Boston is forecast to get between 6 and 8 inches.
Beyond snow, parts of the coast could see sustained winds between 25 and 35 miles per hour. There could also be gusts up to 65 miles per hour.

And there are widespread coastal flood warnings in effect, from Delaware up to New York's Long Island.
Meanwhile, further north in places like Boston coastal flood advisories are in effect. Some of the previous storms this year have brought damaging floods there and to other parts of New England.
More than 3,000 US flights, many departing or arriving on the East Coast, were canceled Wednesday, according to FlightAware.
There have also been many train delays and cancelations along the East Coast, according to Amtrak.
Many East Coast cities canceled schools on Wednesday, including New York City.
This isn't the first time four snowstorms have struck the region in such a short timespan. It also happened between December 1986 and January 1987, according to the National Weather Service.
UPDATE
This story has been updated with new information about the storm and its impacts.