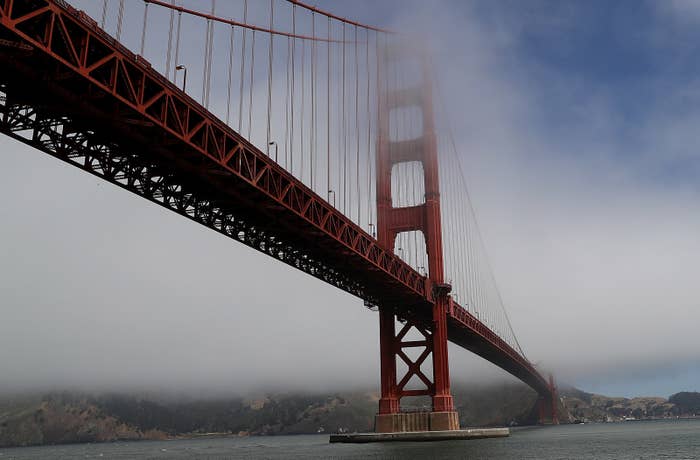 Two California cities have separately sued five major oil companies over their contribution to global warming, and are seeking billions to pay for projects protecting the people and property in the Bay Area against rising seas.
"Global warming is here and it is harming San Francisco now," the city explained in its lawsuit filed in the Superior Court of San Francisco County on September 19. The lawsuit described local flooding in low-lying areas, eroding shores, and salt water impacts on water treatment systems as a few of the impacts linked to sea level rise. Oakland outlined identical repercussions in its parallel lawsuit filed this week in the Alameda County Superior Court.
Targeting the five largest investor-owned oil companies for their climate pollution — BP, Chevron, ConocoPhillips, Exxon Mobil, and Royal Dutch Shell — the cities have demanded compensation to pay for expensive projects, such as building a sea wall, that climate experts and city planners have identified could help respond to current and future climate impacts.
The lawsuits do not specify a compensation amount, but updating San Francisco's seawall alone to prepare for climate impacts could cost up to $5 billion.

"These fossil fuel companies profited handsomely for decades while knowing they were putting the fate of our cities at risk," Dennis Herrera, a San Francisco City Attorney, said in a statement. "Instead of owning up to it, they copied a page from the Big Tobacco playbook. They launched a multi-million dollar disinformation campaign to deny and discredit what was clear even to their own scientists: global warming is real, and their product is a huge part of the problem."
These so-called nuisance lawsuits are the latest in a string of climate lawsuits being filed in California, and globally. "We've seen other suits like this and I think we're going to see a lot more," Sabrina McCormick of George Washington University's Milken Institute School of Public Health told BuzzFeed News. McCormick recently authored a policy paper in the journal Science about the recent rise in such climate lawsuits.
One major challenge the cities may face, according to McCormick, is possibly having to link the climate pollution from these five companies to the climate impacts being observed locally.
"We don't comment on pending litigation," ConocoPhillips spokesman Daren Beaudo told BuzzFeed News.
"Chevron welcomes serious attempts to address the issue of climate change, but these suits do not do that," Chevron spokeswoman Melissa Ritchie told Reuters.
The three other energy companies did not immediately respond to a request for comment from BuzzFeed News.