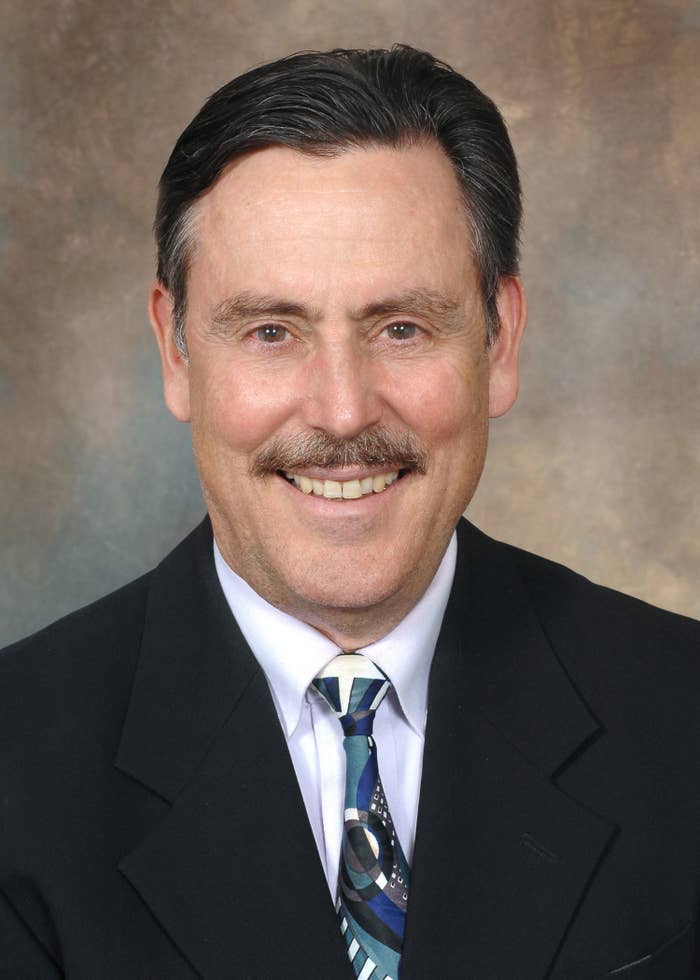 President Trump's controversial nominee to run the Environmental Protection Agency's chemical safety office just dropped out.
Michael Dourson, who left the University of Cincinnati for this job, is a toxicologist who has drawn scrutiny from Republicans and Democrats in Congress, environmental groups, and health experts for his close ties to the chemical industry.
Dourson announced his decision to withdraw the nomination to serve as EPA's assistant administrator for the Office of Chemical Safety and Pollution Prevention in a letter sent to the White House on Wednesday, Bloomberg first reported and BuzzFeed News has confirmed. (BuzzFeed News has not seen Dourson's resignation letter and the EPA has not disclosed his stated reason.)

Dourson is the latest Trump nominee to drop out, adding to a list of at least 38 others for posts across the federal government.
After being approved by a US Senate committee in an 11–10 party-line vote on Oct. 25, an increasing number of lawmakers have opposed Dourson's bid. Sens. Richard Burr and Thom Tillis, both North Carolina Republicans, recently said they wouldn't support Dourson because of his background working with the chemical industry. At least 19 drinking water wells in North Carolina were found to be contaminated with a chemical called GenX this fall, potentially tied to the discharge of a nearby chemical manufacturing plant.
Sen. Tammy Duckworth, an Illinois Democrat and one of the early critics of Dourson's nomination, celebrated his withdrawal.
"I've heard from families throughout Illinois who suffered firsthand from Dr. Dourson's decades of defending poisonous chemicals that have caused health problems in children and been linked to high cancer rates in servicemembers and Veterans across the country," Duckworth said in a statement shared with BuzzFeed News. "Moving forward, the President must nominate someone who will put loyalty to the American people above the chemical industry's profits."
As Dourson's nomination stalled in the Senate, the EPA brought him on as an adviser to the agency's head, Scott Pruitt. Dourson reportedly will not stay on in the advisory role.
When asked for comment about Dourson's decision, the White House referred BuzzFeed News to the EPA, which did not immediately respond.
Dourson worked as a scientist at the EPA more than 20 years ago, before founding the nonprofit consulting group Toxicology Excellence for Risk Assessment, which evaluates the toxicity of chemicals. Besides his chemical work, he writes science-Bible stories on the side.
According to emails obtained by the New York Times, even after his nomination, Dourson continued to communicate with the trade group American Chemistry Council about a chemical the EPA was looking to ban.
A series of environmental groups, including the Environmental Defense Fund, Sierra Club, and League of Conservation Voters, praised the news about Dourson's withdrawal.
"It was clear from the beginning that Dr. Dourson was a dangerous choice," Richard Denison of EDF said in a statement emailed to BuzzFeed News. "His record of mercenary science made clear he would have undermined public health and damaged the historic chemical safety reforms passed by Congress last year."
CORRECTION
A previous version of this story misstated the name of the League of Conservation Voters. It also misstated that the New York Times first reported on Dourson's withdrawal; Bloomberg had the news first.