Advocates for evidence-based policies rallied in more than 200 cities Saturday, returning to the streets for the second annual March for Science.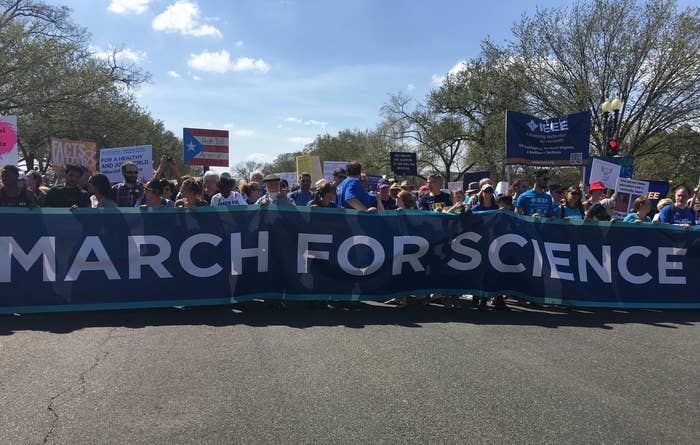 This year's main march took place in Washington, DC, drawing people from as far away as California, Ohio, and New York. Though the crowds were smaller than those that turned out for the march's debut last Earth Day, the second annual event nevertheless drew a dedicated cadre of science advocates seeking to highlight the role of science in public life.

Large crowds also turned out at several satellite marches in other cities around the world, including Los Angeles, New York City, Munich, Delhi, and Durban, South Africa.
"This is all about making science visible to the public, " said Mary Woolley, president of the nonprofit Research!America, one of the more than 100 groups involved in the March.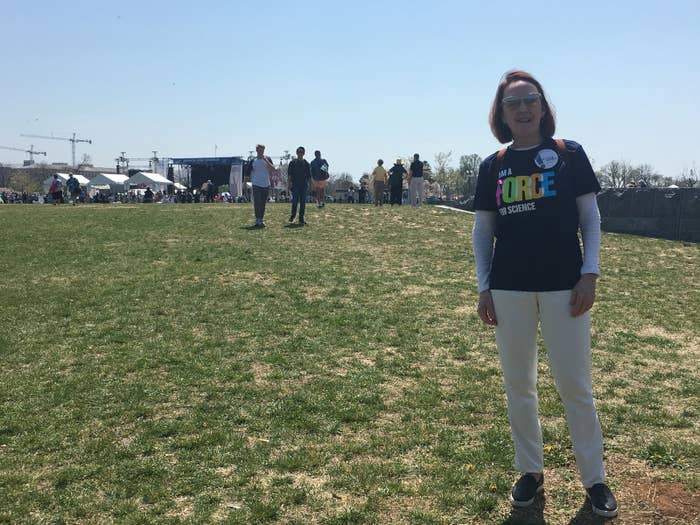 The protest comes as President Donald Trump's administration continues to roll back many climate and environmental regulations, sparking outrage from environmental groups, former government employees, and the science community. Critics of Trump's policies also note that, more than a year into his presidency, Trump he has yet to fill many of its top science posts, and in some cases, has nominated people without strong science credentials to those positions.
In interviews with BuzzFeed News in DC Saturday, people gave a variety of reasons for why they showed to march.
"Scientists are being suppressed by the current administration," William Hawkins told BuzzFeed News. He said he and his wife Gina drove down from New York City to set an example for their grandkids on for how to advocate for science.
Elspeth Clark told BuzzFeed News she marched to support equality in science, and to keep "the momentum going" when it comes to drawing the public's attention to the importance of scientific work.
Mari Copeny, a 10-year-old native of Flint, Michigan, known "Little Miss Flint," returned to the March for Science for a second year to speak about the importance of access to clean water.
Several retired federal scientists also took part Saturday's March, including David Boehnlein, a former high-energy physicist from the US Department of Energy. (Some scientists currently employed by the government were also present, but declined to give their names or be photographed for this story.)
In the lead up to the first March for Science, there was a heated debate in the scientific community over whether scientists should enter the political fray.

That has since changed, said Rush Holt, of the American Association for the Advancement of Science, the world's largest science association. Scientists, he said, are now more comfortable taking on a more vocal role in advocating for their field.
Engineers, doctors, and students also showed up to march, many toting handmade signs with slogans like "No Science, No Beer," "Got Polio? Me Neither," and "I Can't Believe I'm Marching For Facts."
"Last year it was a reaction. This year it's more determined," said Bill Kennedy, a research assistant professor of George Mason University who attended the first March for Science and returned to march again Saturday.