The World Is Burning And These Kids Aren't Going To Take It Anymore
Thousands of teens have been striking across Europe for months. Tomorrow's big event could fuel the movement in the US.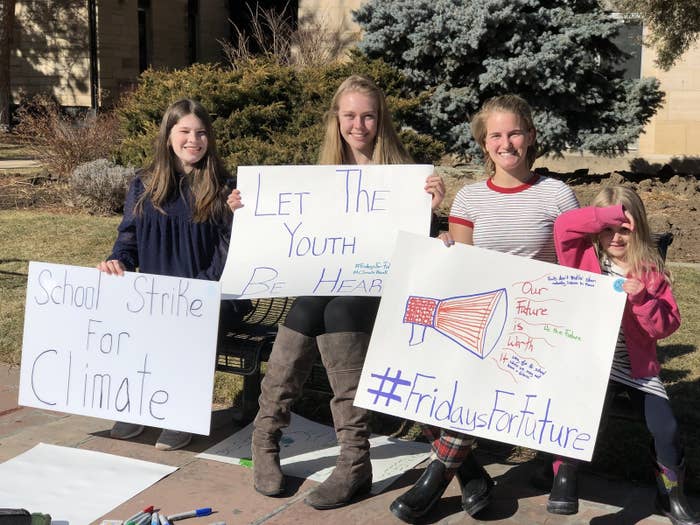 Kids around the US and the globe are ditching school on Friday to call out adults for not doing enough on climate change.

"When you don't have anything other than your voice, you have to use it," Haven Coleman, a 12-year-old striker in Denver told BuzzFeed News. "We have to fight for our future because adults aren't doing anything."
The growing global movement started as a solo effort. Greta Thunberg, a teenager with Asperger's syndrome who often wears pigtail braids, first protested Aug. 20, 2018, outside the Swedish parliament building in Stockholm, handing out flyers with climate facts on them, and then kept coming back. But it was only after she addressed climate officials gathered in Poland last December in a blunt and biting speech that her #FridaysForFuture campaign went mainstream, drawing massive crowds in the streets of London, Hamburg, Brussels, and more.
"You say you love your children above all else, and yet you are stealing their future in front of their very eyes," Thunberg said in Poland. "Until you start focusing on what needs to be done rather than what's politically possible, there is no hope. We cannot solve a crisis without treating it as a crisis."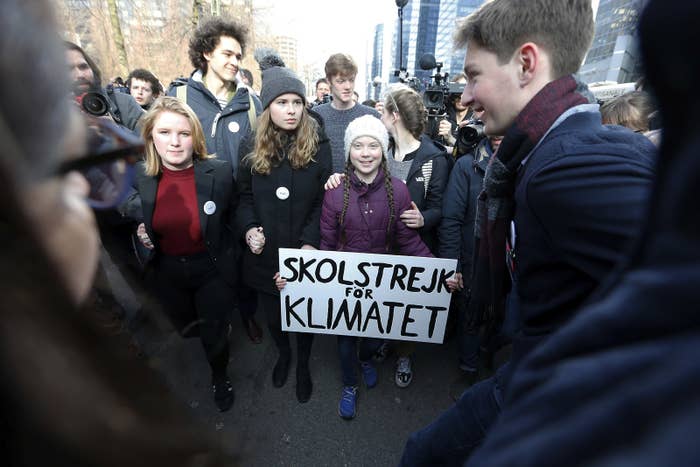 This week is set to bring the biggest strikes yet, with possibly hundreds of thousands of people protesting in more than 100 countries. Thunberg will be in Stockholm, according to her spokesperson.

The movement has not yet taken off in the US as it has in Europe. But that's poised to change this week, with more than 150 events planned across the country, including in big cities like Washington, DC, New York City, and San Francisco.
Like Thunberg's solitary start, Coleman has been striking mostly by herself every Friday this year around Denver, from a hospital to a Home Depot to the Colorado Department of Public Health and Environment. With her mom driving her around, Coleman alternates each week between protesting in the morning for about an hour before school (often missing part of her homeroom class) or in the middle of the day during lunch (and missing the start of her Spanish class).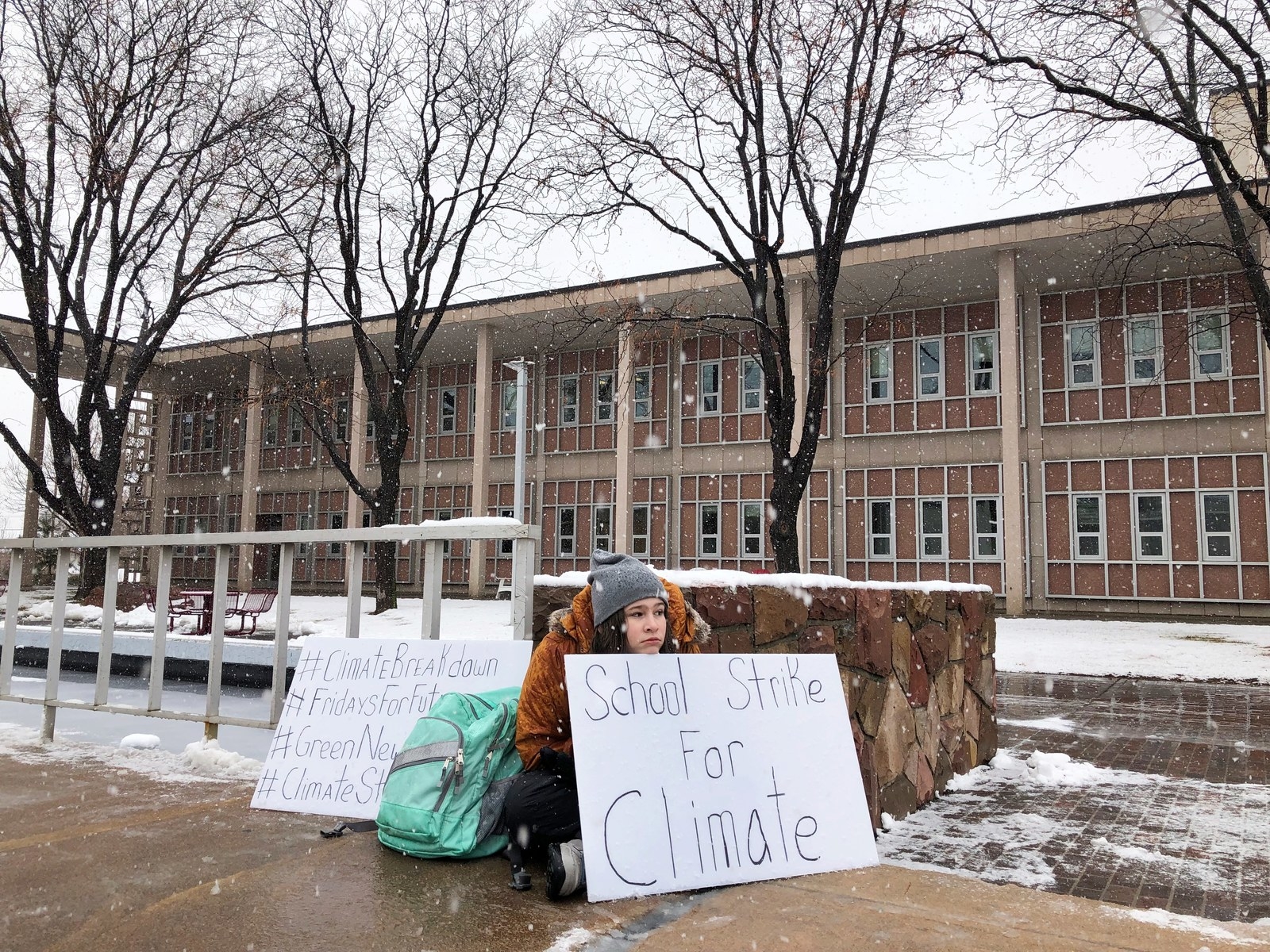 Inspired after learning about deforestation in school, Coleman participated in a 2017 activism training run by the Climate Reality Project, Al Gore's organization. Coleman has since spoken to several local elementary school classes about global warming.

When Coleman's mom told her about Thunberg's striking, she decided to try it out too. Now she's hooked. Her birthday is at the end of this month and falls on a Friday. "I'm just going to have a big ol' birthday strike," she said. "You can see how activism is my whole life."
In her quest to make the global strike day big in the US, she sought help from 16-year-old Isra Hirsi, a Minnesota-based activist and Rep. Ilhan Omar's daughter, and they connected with 13-year-old Alexandria Villasenor of New York City. The trio formed US Youth Climate Strike, the main social media mouthpiece behind this week's US protests. "Just because I can't vote yet, I'm not going to sit idly by," Hirsi told BuzzFeed News.