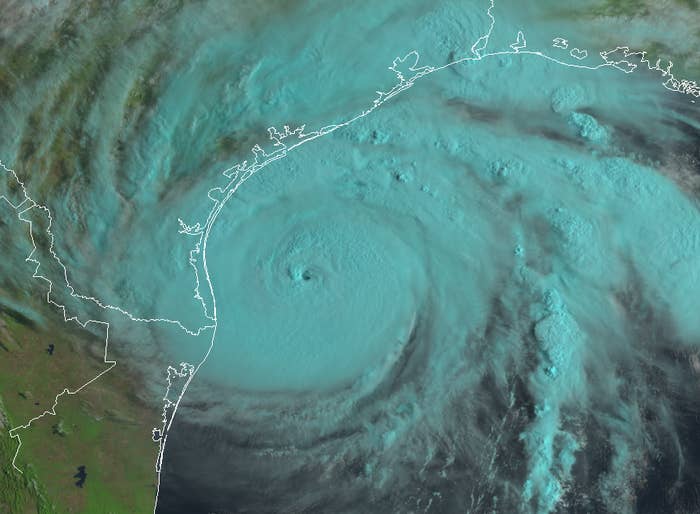 A rapidly intensifying hurricane that is forecast to be the most powerful to strike the US in more than a decade is taking aim at Texas, threatening to blast the state with strong winds, life-threatening storm surge, and torrential rainfall.

Hurricane Harvey had strengthened into a Category 2 storm Friday morning in the Gulf of Mexico, and forecasters say it could strike southeast Texas as a Category 3 storm with 125 mph sustained winds.
Weather officials on Friday warned residents that the storm may cause some areas to be "uninhabitable for weeks or months."
The fast-developing Harvey "is an example of the kinds of storms that keeps weather forecasters awake at night," Kerry Emanuel, a professor of atmospheric science at the Massachusetts Institute of Technology, told BuzzFeed News.

"Wind is a big hazard," Eric Blake, a hurricane specialist at the National Hurricane Center, told BuzzFeed News. Category 3 winds are strong enough to knock down or uproot trees, and damage homes and roofs.
"But you can't underestimate the storm surge," he added. Storm surge occurs when strong winds push up coastal ocean levels, posing a threat of flooding. The National Hurricane Center is expecting ocean levels to rise up to 12 feet in some places near where Harvey makes landfall. "Obviously, that's extremely dangerous and life-threatening storm surge."

"Storm surge is often the greatest threat to life and property during a hurricane," Brock Long, head of Federal Emergency Management Agency, said in a statement. "Listen to your local officials and act now. This storm poses a very real danger to those in its path."

Emanuel described storm surge as "having a tsunami arrive in the middle of a hurricane." He added: "It is water that washes way inland. Big storm surge, you can't survive it. You can't outrun it. It's going to get you."

Forecasters have issued their first-ever storm surge warning for the Texas coast stretching from the Houston area to the city of Brownsville.

A third hazard of the storm is torrential rain. Once Harvey makes landfall, it is expected to stall over the state, dumping up to 35 inches of rain in some parts of southeastern Texas, according to federal forecasters. "If the rainfall forecast actually materializes, it would be a historic storm for Texas," Blake said.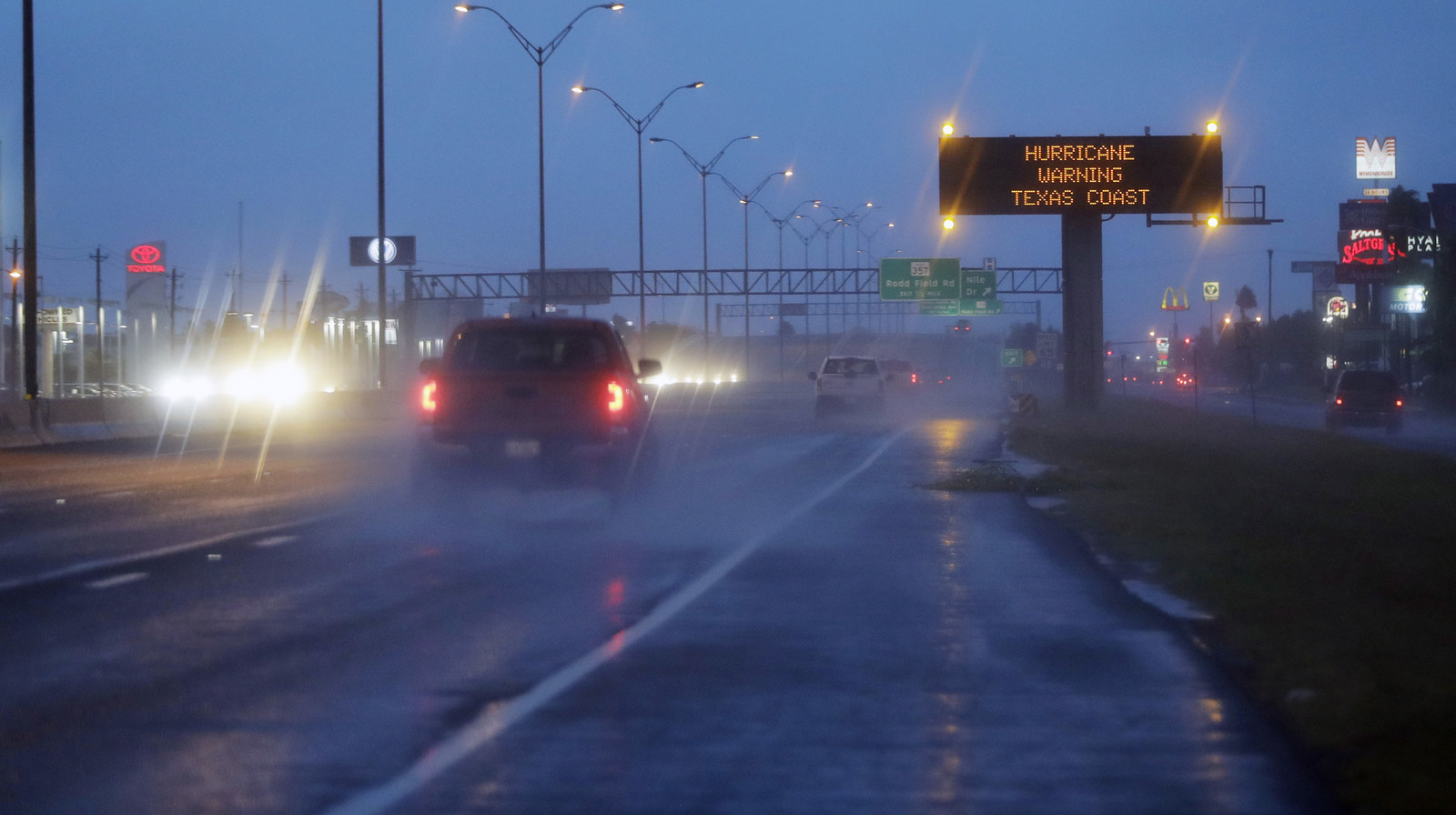 The biggest city directly in the path of the likely major hurricane is Corpus Christi, which has a population of 325,000. There's a major oil and petrochemical industry in the city, and it's home to the fifth-largest US port. City officials are encouraging residents to evacuate voluntarily, and government services are being canceled for Friday, from garbage collection to court dockets.

Harvey is forecast to be the first major hurricane (meaning it has at least Category 3 strength) to strike the US in more than a decade and the first hurricane to make landfall in the US this season. Earlier in the summer, the weaker Tropical Storm Cindy struck near the border of Louisiana and Texas, and Tropical Storm Emily impacted Florida's Gulf Coast.
The last time a major hurricane struck the US was Hurricane Wilma in 2005, which made landfall in Florida and left more than 60 people dead.