The EPA's largest employee unions want a new kind of environmental protection: a contract that insulates agency science from political interference after enduring four years of attacks under former president Donald Trump.

"We are looking to be the first union in the nation to have a scientific integrity article in our contract," Nicole Cantello, an EPA lawyer and union leader, told BuzzFeed News.
The American Federation of Government Employees Council 238 is a collection of 14 local unions representing 7,500 scientists, engineers, and other employees at the leading federal agency responsible for protecting the environment and human health. The union collective plans to introduce the package, which is still being finalized, at a bargaining session with management in June.
Union leaders say they want to protect workers from the type of attacks they experienced on their jobs during the Trump administration, from political interference to censorship.
Trump's first EPA chief Scott Pruitt, who resigned amid a series of ethics scandals, questioned climate science, oversaw the takedown of the agency's climate website, illegally overhauled the agency's key outside advisory group, the Science Advisory Board, and encouraged oil executives to apply for top agency jobs. Under Pruitt, and then his successor, Andrew Wheeler, a former coal lobbyist, dozens of regulations protecting waterways and limiting the pollution of cars and trucks, coal-fired power plants, and more were weakened or axed entirely. By the end of Trump's four-year term, EPA staffing levels were low and staff morale was even lower.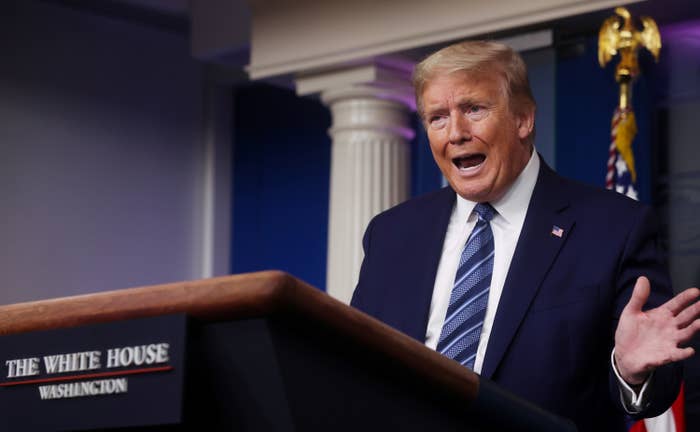 Now the Biden administration says it is shifting course to put science back at the center of EPA's decision-making.

"Science is the heart of our work at EPA," EPA Deputy Administrator Janet McCabe told BuzzFeed News. "Since day one of this administration, EPA has made science, data, and evidence the cornerstone of every policy decision we make at EPA and are committed to doing the same every day going forward."
The emphasis isn't just on adding back protections that were lost, McCabe said, but developing new ones for the future. To this end, officials are working on an update to the agency's scientific integrity policy and have highlighted bulking up this policy as part of the agency's strategic plan through fiscal year 2026.
But for some staff, these efforts simply are not enough.
"I don't think we're there," said Joyce Howell, who works in EPA's enforcement office in Philadelphia and is AFGE Council 238's executive vice president. "I actually think we have to be more cynical in putting in safeguards."
Specifically, the Trump administration exposed how much damage could be done when the people at the very top are dismissive of science.
"I think the idea that relying on internal enforceability on scientific integrity is not going to work anymore," Cantello said. "Because when you get an administration like we just had, that internal enforceability is going to fail."
But Biden officials, she added, "still want to control the entire process."
For Cantello and Howell, the solution is some form of outside accountability. They hope the union contract can do that, and they're gearing up to bargain over it.
When asked about the unions' plans, McCabe responded: "We look forward to engaging with the unions through the bargaining process."